Study Abroad Ambassadors
Study Abroad Ambassadors are students from the University of Memphis who recently studied abroad and want to share insights on their recent experiences. Please feel free to email them with questions regarding study abroad.
---
Tyrese Davis

Study Abroad Program: Lille European Summer Program ( Summer 2022), Catholic University of Lille in Lille, France (Academic Year 2019 - 2020) & Teaching English as a Foreign Language in Pilsen in Pilsen, Czech Republic (Summer 2018)
There were so many fantastic things about my study abroad experience in France, but not to make this too long I will only choose one. One of my best experiences was getting the opportunity to shadow a French dentist. By social networking, I was able to experience dentistry in France and also becomes friends with a French dentist!
Major: French
Minor: Chemistry (Pre-Dental)
Email: tdavis36@memphis.edu
---
Zurich McGhee
Study Abroad Program: Spanish Language in Mexico at ITESO in Guadalajara, Mexico (Summer 2022)
What I loved most about my time abroad was letting myself experience another way of life that was different than what I was accustomed to. My favorite thing about my program was that my professors at the university I attended welcomed me to learn, ask questions, and experience vast emotions and feelings. And I would give anything to go back.
Major: History & Spanish
Email: Zurich.Mcghee@memphis.edu
---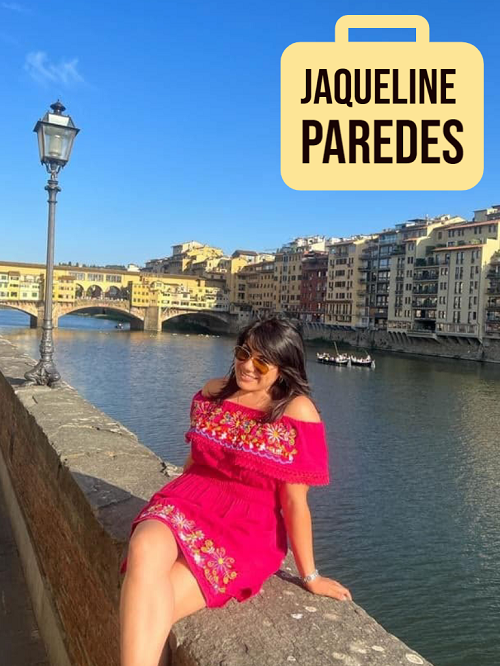 Jaqueline Paredes
Study Abroad Program: International Business in Volterra, Italy (Summer 2022)
My study abroad program was by far one of the best decisions I made this academic year. My summer could not have started better! What I loved most was visiting emblematic and ancient cities in Tuscany. Also, meeting Italian business owners while learning about the operation of their successful business. I ate delicious food and a lot of Gelato! (ice cream). Every day I did something exciting. My favorite part was experiencing a different culture. I made new friends and made amazing memories for the rest of my life.
Major: MBA
Email: mprdsprc@memphis.edu
---

Maira Rodriguez
Study Abroad Program: International Business in Volterra, Italy (Summer 2022)
Studying abroad is a unique experience. It brings you out of your comfort zone, and more than experiencing a new culture is discovering a fun way to learn outside of the four walls classroom. One of the most important things I learned was how important it is for emerging leaders to be culturally agile, being able to work comfortably and effectively with people from different cultures and different countries. Since we live in a globalized world, cross-cultural competencies such as empathy and self-awareness have become necessary for professionals.
Major: MBA
Email: mrdrgzvl@memphis.edu
---

Matiwos Birbo
Study Abroad Program: Classics in Italy (Summer 2022)
My experience of going to Italy was good. One of the things I learned while I was in Italy was the culture and the history. I also experienced what it would be like to live in Italy. The thing I liked was the ice cream and their pizza. I like interacting with the natives and enjoying their museums. This opportunity gave me a chance to step out of my comfort zone. "Do not be afraid!" that is the advice I have.
Major: Computer Science
Email: mwbirbo@memphis.edu
---

Yazmin Hernandez
Study Abroad Program: Lille European Summer Program
Studying abroad in France has helped me learn more about myself and I want to encourage others to immerse themselves in a different culture. Making new friends and traveling to various cities have been my favorite part of this experience. Your dreams have to be bigger than your fears!
Major: International Business
Email: yhrnndz2@memphis.edu