ZABIHOLLAH REZAEE
Professor, Crews School of Accountancy; Thompson-Hill Chair of Excellence
Email
zrezaee@memphis.edu
Office Hours
by appointment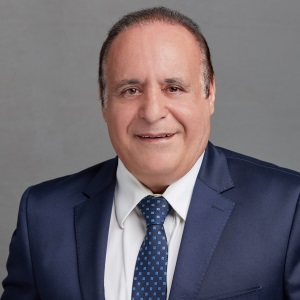 Biography
Zabihollah Rezaee (Zabi) is the Thompson-Hill Chair of Excellence and Professor of Accountancy at the University of Memphis and has served a two-year term on the Standing Advisory Group (SAG) of the Public Company Accounting Oversight Board (PCAOB). He received his B.S. degree from the Iranian Institute of Advanced Accounting, his MBA from Tarleton State University in Texas, and his PhD from the University of Mississippi. Dr. Rezaee holds ten certifications, including Certified Public Accountant (CPA), Certified Fraud Examiner (CFE), Certified Management Accountant (CMA), Certified Internal Auditor (CIA), Certified Government Financial Manager (CGFM), Certified Sarbanes-Oxley Professional (CSOXP), Certified Corporate Governance Professional (CGOVP), Certified Governance Risk Compliance Professional (CGRCP), Chartered Global Management Accountant (CGMA) and Certified Risk Management Assurance (CRMA). He served as the 2012-2014 secretary of the Forensic & Investigative Accounting (FIA) Section of the AAA, served on Auditing Standards Committee of the Auditing Section of the AAA and is currently the editor of the Journal of Forensic Accounting Research (JFAR) one of the AAA journals. Dr. Rezaee is currently serving on advisory panel of the Hong Kong Financial Reporting Council. He has taught financial, managerial accounting, auditing, corporate governance, organizational ethics, and business sustainability at the undergraduate, graduate, and PhD levels
Professor Rezaee has published over 225 articles, made more than 250 presentations, written 11 book chapters, and been invited as keynote speaker on business sustainability, corporate governance, and forensic accounting topics. He has also published 15 books: Financial Institutions, Valuations, Mergers, and Acquisitions: The Fair Value Approach; Financial Statement Fraud: Prevention and Detection; U.S. Master Auditing Guide 3rd edition; Audit Committee Oversight Effectiveness Post-Sarbanes-Oxley Act; Corporate Governance Post-Sarbanes-Oxley: Regulations, Requirements, and Integrated Processes; Corporate Governance and Business Ethics and Financial Services Firms: Governance, Regulations, Valuations, Mergers, and Acquisitions, and contributed to several other books. His two recent books on Corporate Sustainability: Integrating Performance and Reporting, published in November 2012, won the 2013 Axiom Gold Award in the category of Business Ethics. Business Sustainability: Performance, Compliance, Accountability, and Integrated Reporting was published in October 2015 by Greenleaf Publishing. His most recent book on Audit Committee Effectiveness was published in three volumes by Business Expert Press in July 2016. His Corporate Governance aftermath of the 2007-2009 Global Financial Crisis in four volumes and Forensic Accounting in two volumes have been published by the Business Expert Press in July 2018 and March 2019 respectively. His new textbook on Business Sustainability, Corporate Governance and Organizational Ethics was published by Wiley in Fall 2019. His recent sustainability book in four volumes is published by the Business Expert Press in 2021. Several of these books are translated into other languages including Chinese, Persian, Korean, and Spanish.
Professor Rezaee's teaching philosophy and practice reflects a dedicated commitment to student learning and often says, "If it was not for students, faculty would not be at the University and if it was not for faculty, the University would not exist." He views the University as a community of faculty, students, administrators and staff who are gathered to support learning by creating knowledge, disseminating knowledge and implementing knowledge. Focusing on shared governance, respect for others, diversity, integrity, honesty and competency in the academic, personal, and professional affairs, and a culture of accountability and transparency. Dr. Rezaee's approach as a scholar, practicing accountant and teacher are guided based on his six E's of Excitement, Energy, Engagement, Efficiency, Effectiveness and Excellence
Research
Dr. Zabihollah Rezaee, Professor & Thompson-Hill Chair of Excellence in the Crews School of Accountancy shares his latest findings in business sustainability, corporate governance, and organizational ethics.