MemFit: Nutrition
Women's History Month Special: History of Women in Nutrition
by Caroline Duncan
The field of nutrition and dietetics is growing bigger and bigger every day. For national Women's History Month, let's talk about women who made an impact for research towards human nutrition and for women scientists in the U.S.
Dr. Doris Calloway
Dr. Calloway received her BS in dietetics at Ohio State University in 1943, completed her dietetic internship at John Hopkins, and went on to be a research dietitian with a Department of the Army research project. She worked with the Army until 1961, when she partnered with the Stanford Research Institute developing food packaging systems. All of the food packages we see in space come from her research and studies! She went on to create the Penthouse studies, which recorded the food and energy needs of volunteers who lived in isolation for weeks in a campus apartment. She went on to be a professor of nutrition at Berkeley in 1963, becoming the chair of the Department of Nutritional Sciences and was appointed Provost of Professional School, where she was the first woman to hold a high-level position at Berkeley. Dr. Calloway's research focused on gut microflora, intestinal gas, metabolism of nitrogen and amino acids, human energy requirements, and more.
Dr. Hazel Stiebeling
Dr. Stiebeling developed an interest in food and nutrition growing up on a farm. She studied domestic science in high school and college, going on to teach and become an assistant professor in Foods and Nutrition at Columbia University Teachers' College. Stiebeling then got her BS in 1919, and her MA in nutrition in 1924. She focused on researching basal metabolism of women, nutritional value of proteins, and the influence of vitamin D on calcium deposition in bone. After receiving her PhD in chemistry from Columbia, she went on to accept a position as head of the Food Economics in the Food and Nutrition Division of the USDA Bureau. Her work at the USDA consisted of designing diets for low income families, studying diets within the United States, and helping create dietary allowances for vitamins and minerals. The work she helped create with these allowances are the ones followed and advised by WHO and other international agencies.
Dr. Lydia Roberts
Lydia Roberts began her career working as a teacher, where she developed an interest in children's wellness. Dr. Roberts then studied home economics at the University of Chicago, which presented her with an opportunity to work with children in clinics. Working in the clinical setting helped her create courses in child feeding. After becoming an assistant professor in 1919, she released her book, Nutrition Work with Children, which focused on her research there. Soon after releasing her book, she became the Chair of the Home Economics Department, but still continued her research and teachings on nutritional needs of children. In 1938, she began working with the Committee on Food and Nutrition, which produced the first set of RDA, recommended dietary allowances, where she emphasized the importance and scientific basis of daily dietary allowances.
Resources
Alfred E. Harper, Contributions of Women Scientists in the U.S. to the Development of Recommended Dietary Allowances, The Journal of Nutrition, Volume 133, Issue 11, November 2003, Pages 3698–3702, https://doi.org/10.1093/jn/133.11.3698
Janet C. King, Contributions of Women to Human Nutrition, The Journal of Nutrition, Volume 133, Issue 11, November 2003, Pages 3693–3697, https://doi.org/10.1093/jn/133.11.3693
Caroline Duncan is senior undergraduate student majoring in Health Studies with a concentration in Dietetics. She is a member of the Memphis Women's Soccer team and is Vice President of the Student Athlete Advisory Committee. In her free time, Caroline loves trying new foods, spending time outside, and cooking new recipes! Caroline plans to graduate in December of 2021 and pursue a Master's in Community Nutrition/Public Health with the goal of one day becoming a Registered Dietitian. We expect to see her someday on a future list of historical women in the field of nutrition!
---
The Rundown on Energy Drinks
by Madeline Wallace
Energy drinks have become increasingly popular in the last decade. They are mostly consumed by teenagers and young males, with 51 perccent of college students reporting that they consume at least one energy drink each month. Up to 80 percent of college athletes report using energy drinks before an athletic performance. Energy drinks are advertised as providing mental and physical stimulation, but what is not advertised is their negative effects on health.
The main ingredients in energy drinks are caffeine, taurine, sugar, B vitamins, herbal extracts, and some amino acids. Caffeine and taurine are psychoactive agents which increase sympathetic nerve activity. Their herbal ingredients are said to improve physical and mental performance, but there is no evidence or research to support this. B vitamins are essential for good health, but too much can cause adverse effects. There are many harmful health concerns that come with these drinks. An excessive amount of caffeine can cause heart palpitations, arrhythmias, trouble sleeping, increased blood pressure and heart rate, gastrointestinal upset, and anxiety. Gastrointestinal symptoms can also be increased if caffeine is drunk on an empty stomach.
The most popular energy drinks are: Red Bull (12 oz.), which contains 111 mg. of caffeine; Monster (16 oz.), with 160 mg. of caffeine; 5-hour Energy (1.93 oz.), 200 mg. of caffeine; Rockstar (16 oz), 160 mg. caffeine; and Bang (16 oz.), with 300 mg. of caffeine. The Mayo Clinic and the FDA have advised not to exceed over 400 mg of caffeine in a day. By comparison, 8 ounces of black coffee contains 95mg of caffeine.
These energy drinks are also high in calories, sugar, sodium, and artificial flavors and colors. High amounts of these components can lead to a momentary feeling of being energized, followed by a sudden crash. Weight gain is also common among high-calorie and high-sugar beverages. Do not mix energy drinks with alcohol: it can give a false sense of mental and physical competence, as well as decrease awareness of impairment. Combining energy drinks and alcohol can also increase the risk of experiencing side effects, such as irregular heartbeats and anxiety.
Consuming one energy drink is most likely safe for a healthy individual who is not sensitive to caffeine, but consuming more than one a day is not recommended. If you need energy drinks to stay awake during the day, there might be other associated problems and you should see your doctor for help. Some natural ways to increase energy are by drinking green tea and water, getting a good night's rest, exercising, and eating nutritious foods such as spinach, oatmeal, sweet potatoes, bananas, fruit, eggs, fish, and seeds. Other options for energy drinks are brands like EBOOST, Optimum Nutrition, and Clean Cause that contain less sugar, sodium, and added ingredients.
Resources
1. Higgins JP, Babu K, Deuster PA, Shearer J. Energy Drinks: A Contemporary Issues Paper. Current Sports Medicine Reports. 2018;17(2):65-72. doi:10.1249/jsr.0000000000000454
2. Wassef B, Kohansieh M, Makaryus AN. Effects of energy drinks on the cardiovascular system. World Journal of Cardiology. 2017;9(11):796-806. doi:10.4330/wjc.v9.i11.796
3. Al-Shaar L, Vercammen K, Lu C, Richardson S, Tamez M, Mattei J. Health Effects and Public Health Concerns of Energy Drink Consumption in the United States: A Mini-Review. Frontiers in Public Health. 2017;5. doi:10.3389/fpubh.2017.00225
Madeline Wallace is a graduate student working towards her Master's in Clinical Nutrition. She will be graduating from The University of Memphis in December 2021. She is currently serving as the Nutrition Graduate Assistant at the UofM Campus Recreation Dept. She enjoys reading books, baking cookies, and spending time outside going on hikes. Madeline loves to travel and try new foods from all around the world. After graduating, Madeline plans to work in a hospital as a Registered Dietitian with a specialization in Eating Disorders.
---
Cancel Diet Culture
by Madeline Wallace
Diet culture is the belief that a person must be thin to be happy; a belief culture which pressures individuals to practice restrictive eating. Diet culture leads us to have a negative relationship with food and is something that can be harmful to our bodies.
Dieting comes from dissatisfaction and wanting quick change. However, this is not how losing weight should be. Becoming healthy requires a lifestyle change and making practical changes to your life. Research has shown that diets are not an effective way to keep off weight. You lose a certain amount of weight, stop your diet, and then gain it back plus more. When you are dieting, it puts your body into starvation mode, slowing down its energy use and therefore slowing down your metabolism. This will make it harder to lose weight in the future. Going on diet after diet and always focusing on food and body weight can also lead to an eating disorder.
Diet culture focuses only on weight and not overall health. It implies that you must be a certain weight to be happy and healthy, which is not the case. Everyone's body is different, and a blanket diet does not cover everyone's individual needs. It is also important to mention exercise and its role in diet culture. Diet culture says exercise is for punishment or prevention instead of for fun or to reach personal goals. We should find exercises that we enjoy and that make us feel good. All in all, getting away from diet culture is a necessity to being healthy and having a positive relationship with food.
How do we change our mindset and get away from toxic diet culture? Here are some tips for working towards a healthy relationship with food and our bodies.
Stop classifying foods as "good" or "bad." Some foods do offer your body more nutrition than others, but all food offers your body nutrition in some way. That large container of fries you ate? Full of potassium and sodium that your body needs.
Stop feeling guilty over food. Think positive thoughts about food and the benefits it provides you physically and mentally.
Stop restricting certain foods or food groups. Restricting leads to binging. When you tell yourself you cannot have that one thing, it makes you want it even more.
Stop counting calories. This can cause added stress, and eating should not be stressful. Food tastes good and we should enjoy it!
If you feel that you need help, please reach out to someone. Free counseling is available to students at the Student Counseling Center>. Free nutrition consultations are available through our Registered Dietitian>.
References
Madeline Wallace is a graduate student working towards her Master's in Clinical Nutrition. She will be graduating from The University of Memphis in December 2021. She is currently serving as the Nutrition Graduate Assistant at the UofM Campus Recreation Dept. She enjoys reading books, baking cookies, and spending time outside going on hikes. Madeline loves to travel and try new foods from all around the world. After graduating, Madeline plans to work in a hospital as a Registered Dietitian with a specialization in Eating Disorders.
---
Fall in Love with These Healthy Autumn Recipes!
Fall Recipe Roundup
by Madeline Wallace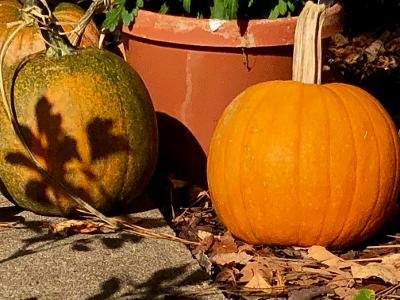 Madeline Wallace is a graduate student working towards her Master's in Clinical Nutrition. She will be graduating from The University of Memphis in December 2021. She is currently serving as the Nutrition Graduate Assistant at the UofM Campus Recreation Dept. She enjoys reading books, baking cookies, and spending time outside going on hikes. Madeline loves to travel and try new foods from all around the world. After graduating, Madeline plans to work in a hospital as a Registered Dietitian with a specialization in Eating Disorders.
---
Diabetes Awareness
by Masar Ozrail
Diabetes is among the top chronic and widespread diseases today and for those with the disease, it is necessary to pay attention to the quality of the food you consume, in addition to insulin doses and medications that have a role in controlling the complications associated with this disease. These complications can include hypertension, heart and kidney problems, and others. The focus here is on food labels because they are an essential accessory that eases the way for great diabetic management. Let us dive into more details with calories, total carbohydrates, fat, fiber, salt, and sugar.
First, the ingredient list:
The first step is to look for the ingredient list on the food label.
Look for heart-healthy ingredients, such as whole-wheat flour, soy, oats, and non-tropical plant oils such as olive, canola, or peanut oils.
Keep away from unhealthy ingredients, such as hydrogenated or partially hydrogenated oils.
Note: ingredients on the food labels are listed in descending order by weight. The ingredient that weighs the most is listed first, and the ingredient that weighs the least is listed last.
Second, carbs in context:
If your diabetic management is based on carbohydrate counting, food labels become a fundamental tool.
Check both total carbohydrates and sugar. Total carbohydrates include sugar, such as added sugars, complex carbohydrates, and fiber. Disclaimer: sugar content is not an adequate measure because it might lead to underestimation. This can be especially true in foods that are naturally high in sugar like fruit. This might lead to the overeating of carbohydrates with no added or natural sugars such as grains.
Check for high-fiber foods. (Foods with three or more grams of fiber.)
Third, Beware of sugar-free and fat-free products:
Sugar-free does not mean carbohydrate-free. (It is equally important to consider carbohydrates.)
Fat-free foods can still have carbohydrates.
References:
1. A. (2020). American Diabetes Month. Retrieved October 23, 2020, from https://www.diabetes.org/community/american-diabetes-month
2. Reading food labels: Tips if you have diabetes. (2019, July 20). Retrieved October 19, 2020, from https://www.mayoclinic.org/diseases-conditions/diabetes/in-depth/food-labels/art-20047648
Masar Ozrail is a student from Birzeit University, majoring in nutrition and dietetics. She is continuing her education at The University of Memphis to reach her main goal of completing graduate school and obtain a master's degree in clinical nutrition. Her passion is to help patients improve their health and promote optimal nutrition. In her free time, Masar loves to cook aesthetic healthy dishes and to take photos of them and spend quality time with family.
---
Read It! Eat It!

by Mickey Falls
Let's talk about cookbooks! You're probably thinking to yourself, "Who wants to read a blog post about cookbooks?" Well, just bear with me (please!). Since the emergence of the Internet there is nothing, and I mean nothing, that you can't find on the Internet, including clothes, shoes, cars, homes, electronics, and even love (crazy, right?). But, most importantly, you can find recipes online. Thanks to the worldwide web, the level of extraneousness regarding cookbooks hasn't sky rocketed, but there is surely an increase. Why flip a page in a cookbook when you can just search for a recipe online? I know, it's pointless... right? Wrong! There is nothing like physically opening a cookbook to prepare greatness and deliciousness: Just ask Granny! Now listen, I am in no way, shape, form, or fashion bashing the Internet. All I'm saying is, try opening a cookbook to put together a nutritiously delightful meal: You won't regret it.
You can find tons of healthy recipes in cookbooks for healthy eating. There's more than cold carrots and veggie smoothies to healthy eating. A cookbook could provide you with instructions and recipes for tremendous meal preparation...and maybe a crossword puzzle to fill in while you prepare something non-catastrophic (just like the good ole days!). This is not a celebration (unless you want it to be) but let's make National Cookbook Month the start of something new (or something old) and turn a page in a cookbook for a healthy meal.
Cookbooks aren't the norm these days, but they are very useful when trying to discover new recipes. Our very own Deidra Nelson, the Registered Dietitian at The University of Memphis Campus Recreation, says she sometimes use cookbooks. Deidra states that she was gifted an all-purpose cookbook (The Joy of Cooking) that has many basic recipes and tips on how to prepare different foods. Her favorite cookbook is "Cravings" by Chrissy Teigen, and it provides her favorite recipe, Chicken Pot Pie Soup (see below for recipe so you can try it at home!). Cookbooks are essential to any kitchen (especially for beginners). They provide you with multiple recipes, as well as preparation instructions. Some may say they are old-fashioned (and they are!), but who cares? They still provide you with great meals. So, this October, while sitting at home warm and cozy, consider preparing dinner using a cookbook. It will give you ideas for the family or yourself. A cookbook will provide you with all the directions and the rest is up to you! Happy National Cookbook Month!!!
Chicken Pot Pie Soup
From Cravings by Chrissy Teigen
Ingredients
For the pie crust:
2 sticks (8 ounces) cold unsalted butter, cubed
2 1/2 cups all-purpose flour, plus more for dusting
1 teaspoon fine sea salt
1/2 cup ice water
For the soup:
6 cups low-sodium chicken broth
2 cups whole milk
2 sticks (8 ounces) unsalted butter, cut into chunks
2 tablespoons minced garlic (about 3 cloves)
1 cup all-purpose flour
4 teaspoons kosher salt, plus more to taste
1 1/2 teaspoons freshly ground black pepper, or more to taste
1 large russet (Idaho) potato, peeled and cut into 1/2-inch cubes
1/2 pound diced carrots (2 cups)
1 cup frozen peas
1 cup frozen pearl onions
1/4 pound deli ham, thinly sliced
1 pound skinless rotisserie chicken meat, cubed (3 cups)
1/2 cup heavy cream
Directions
Make the crust: You might think the butter is cold, but after you cube it, put it back in the fridge for at least 20 minutes.
In a food processor, pulse the flour and sea salt until incorporated. Add the cold butter and pulse until just pea-size pieces of butter remain, 15 to 20 pulses. Add the ice water and pulse until a dough just forms, 15 to 20 pulses.
Dust your work surface with some flour. Turn the dough out of the processor bowl and gather the dough into two 5-inch discs and wrap in plastic wrap. Freeze one of the discs for another use (it will last for weeks in the freezer if you wrapped it nice and tight). Chill the other dough disc in the refrigerator for at least 30 minutes (you can keep the dough in the fridge for up to 2 days).
Preheat the oven to 375°F.
Place the dough on a piece of parchment paper. Using a floured rolling pin, roll the disc into a 12-inch round (it doesn't have to be perfect). Prick it all over with a fork. Put the dough, with the parchment, on a baking sheet and bake until golden and crisp, about 30 minutes.
Cool thoroughly and break into pieces.
Make the soup: In a saucepan, bring the broth and milk to a simmer and keep at a simmer.
In a big soup pot, heat the butter over medium-high heat until foamy. Add the garlic and cook, stirring, until fragrant, about 1 minute. Add the flour, reduce the heat to medium, and cook, stirring, until toasty and foaming, 2 to 3 minutes. Whisk in the broth-milk mixture, slowly at first, then add the salt and pepper.
Bring to a boil, then reduce the heat and cook until thickened, about 5 minutes. Add the potato, carrots, peas, pearl onions, and ham and simmer until the potatoes are tender, about 20 minutes.
Stir in the chicken and cream and heat through for 5 additional minutes. Season with salt and pepper to taste and serve with the broken pie crust on the side.
Reprinted from Cravings: Recipes for All the Food You Want to Eat. Copyright © 2016 by Chrissy Teigen. Published by Clarkson Potter/Publishers, an imprint of Penguin Random House LLC.
Mickey Falls recently graduated from The University of Memphis with a Bachelor of Science in Health Studies with a Concentration in Healthcare Leadership. He served as a Marketing Intern at the UofM Campus Recreation Dept. In his free time, Mickey likes to play basketball, work out, spend time with his son, and try new restaurants and foods. His favorite healthy meal to cook is salmon served with lots of vegetables on the side. Post-graduation, Mickey hopes to enroll in the UofM's MBA program with the goal of eventually working in a hospital as a healthcare administrator or healthcare marketer.