Kareem Dasilva Wins 2016 BDPA App Showcase
Posted on 2016-12-22
Undergraduate student Kareem Dasilva won the 2016 National BDPA Mobile App Showcase.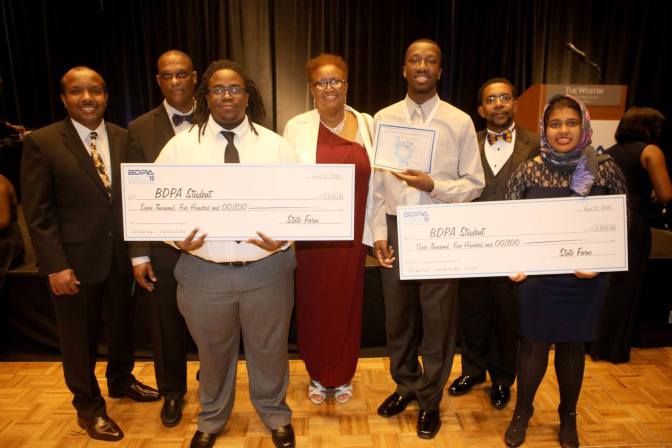 The showcase, co-sponsored by McDonald's, State Farm Insurance, and WWT, allows student application developers the opportunity to test their talents against others by developing a working, functional mobile application.
Kareem, pictured holding the check on the left, will be serving as an Assistant iOS Trainer to help teams prepare for the 2017 showcase.
Congratulations!