Tigers Tech Expedition
Posted on 2017-07-25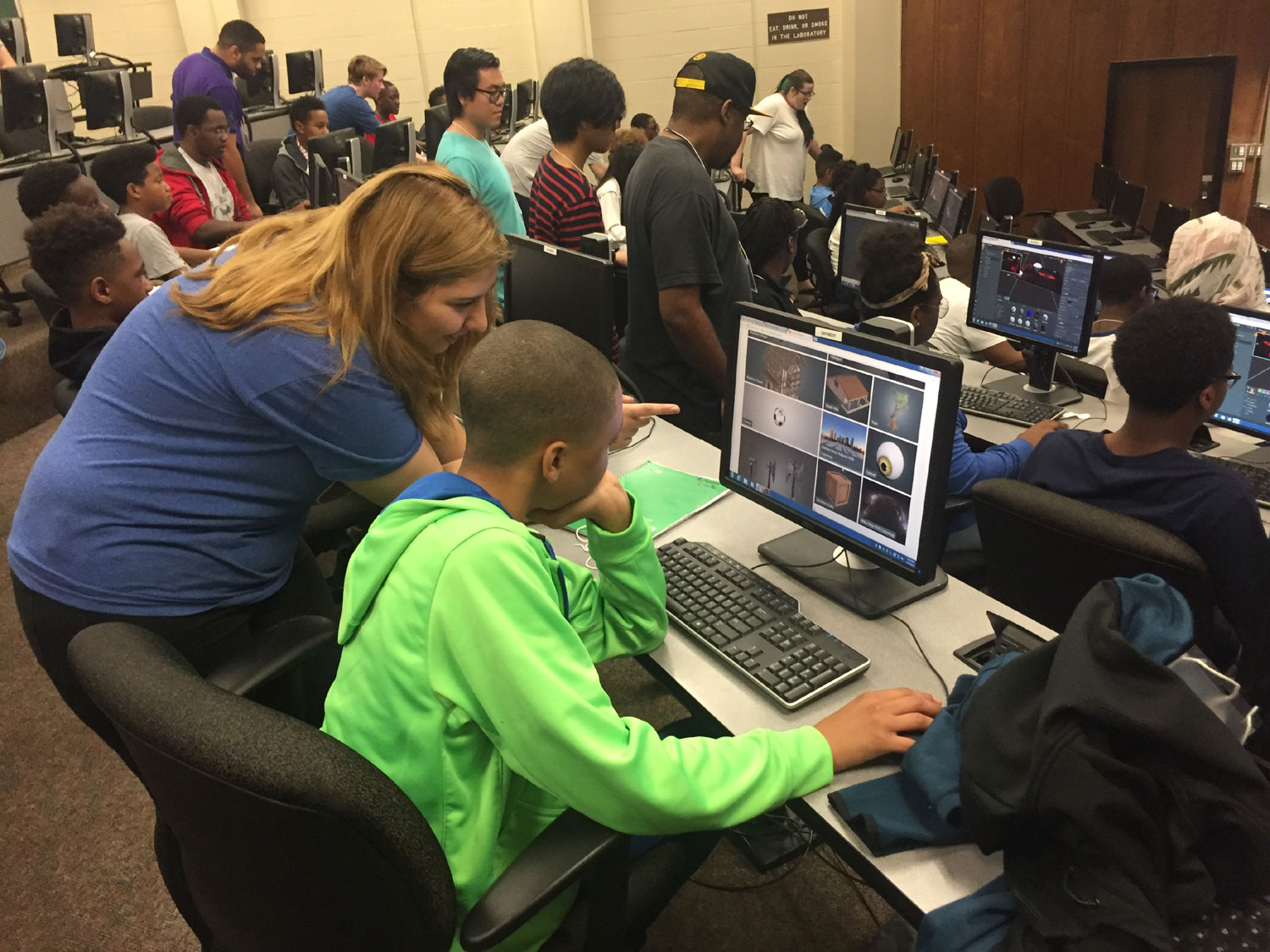 Our ACM student chapter held a 5-weekend "Tigers Tech Expedition" camp in April and May for middle-schoolers, mostly from Orange Mound and Binghampton.
During this camp, attendees learned about different aspects of technology, such as cybersecurity, making video games, creating phone apps, and designing websites. Explorers, as they were called during the camp, also had the chance to interview and learn from local professionals in a variety of technological career fields.
The camp was led by alumnus Herve Aniglo (BS 2016) and undergraduate Kareem Dasilva, who were inspired to host the event after talking to Meka Egwuekwe, Founder and Executive Director of Memphis nonprofit CodeCrew. CodeCrew shares the goal of increasing computer science exposure for underrepresented Memphis-area youth. Aniglo, Dasilva, and Egwuekwe were able to secure $10K of funding from Google's igniteCS program for Tigers Tech Expedition.

"Our Expedition was fun and exciting and I can't wait to see our new Explorers next year! It warmed my heart and made me felt very humble when I taught the Explorers the technical knowledge and skills I already knew. Words cannot describe the feeling of passing down useful and dynamic skills to the next generation," said Dasilva. One of the Explorers summed up the camp by saying, "I really enjoyed the Tigers Tech Expedition! It encouraged me to study Computer Science in the future. I thought it was interesting that you can do a lot of things with Computer Science, from making video games to making beats."
For more information about this camp, contact Herve Aniglo (901.513.3966, anigloherve15@gmail.com) or Kareem Dasilva (615.605.8530, kareem@poeen.com), or visit https://medium.com/@tigerstechexped.