"Magic and Demonology in Ancient Egypt."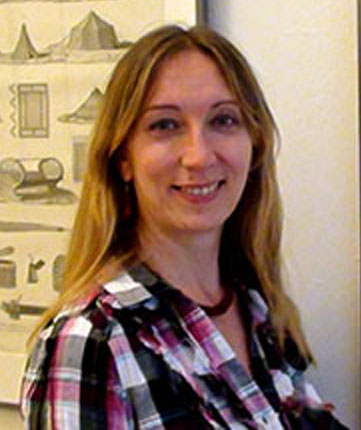 Dr. Rita Lucarelli is assistant professor of Egyptology at the University of California, Berkeley, assistant curator of Egyptology at the Phoebe A. Hearst Museum of Anthropology, and a coordinator for the Ancient Egyptian Demonology Project: http://www.demonthings.com. Her areas of interest include religion, magic, and science in ancient Egypt and in Antiquity, ancient Egyptian funerary literature, and demonology in ancient Egypt and Antiquity.
This event is a free public lecture held on the evening of Thursday, October 27, 2016.

Lecture: 7:00 PM
Reception: 6:15 PM
Location: 310 Art and Communication Building, University of Memphis

The lecture and reception are FREE and Open to the public.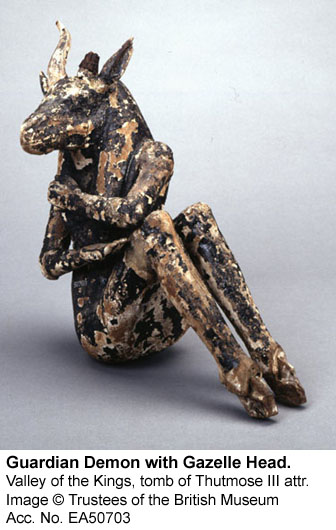 Demons play fascinating roles in Egyptian magical texts and images. In this fascinating lecture, Dr. Lucarelli will discuss the nature of ancient Egyptian magical practice and imagery, focusing on the role of demons. Recent theories addressing questions of the definition, function and understanding of "magic" and "demons" in ancient Egypt and the ancient world will be illustrated by presenting textual and material sources such as magical spells, rituals, and magical objects produced in Egypt and elsewhere in the ancient Mediterranean. This lecture will also present comparisons with other demonologies of the ancient world, as well as the contacts and influences which existed among the magical practices and demonologies of Egypt and the ancient Near East, Greece, and the Jewish world.
Dr. Lucarelli received her Ph.D. from Leiden University in the Netherlands and her MA in Classical Languages and Egyptology at the University of Naples "L'Orientale" in Italy. Her doctoral dissertation was published as The Book of the Dead of Gatseshen: Ancient Egyptian Funerary Religion in the 10th Century BC. After completing the doctorate, she held positions in Germany and Italy, has been a visiting research scholar at New York University, and is currently a Fellow of the Digital Humanities in Berkeley. Dr. Lucarelli is currently developing a project aimed at creating 3-D models of ancient Egyptian coffins in the Hearst Museum. The magical spells decorating these objects serve as case studies for investigating the materiality of text in relation to ancient Egyptian funerary literature. She is also completing a monograph on demonology in ancient Egypt.
This event is co-sponsored with the Tennessee Chapter of the American Research Center in Egypt.
Pay parking is available in the adjacent Fogelman Garage on Innovation Drive for $3/hr.
Download a printable copy (PDF format) of the color flyer for this lecture here.