Strategic Enrollment Services
The Office of Strategic Enrollment Services includes the offices of Undergraduate Admissions, Recruitment, New Student Orientation, Financial Aid, Scholarship, and the Registrar. Additionally, we have a One-Stop Center to streamline the information assistance process for our students who visit us in Wilder Tower or call us on the telephone. All of our offices are located in Wilder Tower and are open Monday through Friday from 8:00 am to 4:30 pm (extended hours during peak registration periods).
The Vice Provost's office staff and the unit leadership are featured below. We are committed to offering excellence in service to our current and prospective students in an effort to support the attainment of higher education goals for our students.
---
Enrollment Services Administration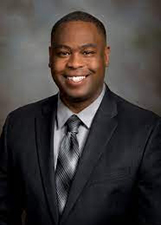 Dr. James Earl Orr, Jr.
Vice Provost for Academic Affairs and Strategic Enrollment
Phone: 901.678.2332
E-mail: james.orr@memphis.edu

Dr. James Earl Orr, Jr. serves as Vice Provost for Academic Affairs and Strategic Enrollment. Dr. Orr supports the Provost in the operations of the Office of the Provost and is responsible for assuring a coherent approach to the management of academic affairs, taking the lead role in policy development and evaluating university, college, and departmental policies, plans, and processes in relation to other University policies. Under the direction of the Provost, Dr. Orr provides assurance of quality educational undergraduate and graduate education in all colleges, schools, and the library systems. He spearheads campus-wide academic planning and oversees assessment and planning for all academic units and programs. Dr. Orr also provides administrative oversight for Institutional Research, Institutional Effectiveness and Accreditation, and the Division of Strategic Enrollment Services.
Dr. Orr has served as a member of senior leadership teams in student affairs, academic affairs, and strategic enrollment across four comprehensive universities. He is recognized for his expertise in higher education law and as a student success educator with demonstrated successes in utilizing data analytics, policy development, and project management methodologies to support student and faculty success. Dr. Orr has given numerous academic presentations, served as a faculty member, and published on how institutions can use data analytics to support students.
Prior to joining the University of Memphis, Dr. Orr served as the Assistant Vice Provost of Strategic Enrollment Management. He was responsible for the formation of project and change management principles and practices to foster the capacity for innovation, collaboration, communication, assessment, and continuous improvement across the division. Dr. Orr successfully led multiple initiatives designed to support student success through reducing student debt and time to degree completion. He implemented the institution's first scholarship management system that awards approximately 5.3 million dollars of scholarship money to students each year. In conjunction with academic departments and administrative units, Dr. Orr led the Office of the University Registrar through a course scheduling redesign to develop multi-year course offerings, priority registration policy, academic classroom space utilization protocols, course enrollment management enhancements, better utilization of banner course scheduling and management features (reserved seating, waitlist, enrollment caps, etc.), and a scheduling grid to support students' progress towards degree completion. Among other initiatives, he supported the development and deployment of technology designed to support student recruitment activities.
Before his role in Strategic Enrollment Management, Dr. Orr served as Assistant Provost for Academic Strategy and Policy at a top 25 land grant institution. Dr. Orr provided leadership in areas of assessment, strategic planning, data analytics, policy development, and academic integrity for Undergraduate Academic Affairs. He was instrumental in the development of academic policies and protocols designed to support student degree progression. He served as a connector of academic affairs, student affairs, and student success. Dr. Orr promoted a culture of utilizing predictive analytics to support student success. He leveraged analyses of relevant data from across the institution to enhance student retention, graduation, and enrollment management initiatives. Dr. Orr supported the establishment of a transfer student institute and a host of other initiatives designed to enhance the academic success of students. He was also instrumental in the development and delivery of seminars for faculty pedagogical strategies to promote a culture of integrity in the classroom. He revised the 107-year-old Honor System through a collaborative process involving faculty, students, and university governance bodies, resulting in a learning-centered process that is recognized both nationally and internationally.
Dr. Orr currently serves on the Board of Directors for the International Center for Academic Integrity and is a recipient of the Waldvogel Exemplar of Integrity Award for "demonstrating courage and perseverance in championing the ideals of academic integrity in the face of opposition and adversity." He has overseen the revision process of the academic integrity policies and procedures at two major research universities and consults with several other campuses on their revision processes. Dr. Orr consistently presents on pedagogy strategies to promote academic integrity, organizational responses to academic misconduct, and campus partnerships to enhance the academic integrity of institutions. He is recognized for his professional experience in overseeing the implementation of educational programs designed to promote a culture of honesty, integrity, and student success.
Dr. Orr earned a Bachelor of Arts degree in Economics from the University of Tennessee at Martin. He obtained his master's degree and Ph.D. in Public Policy and Administration from Mississippi State University.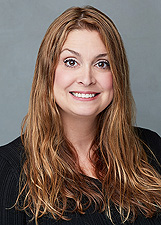 Dr. Darla Keel
Assistant Vice Provost for Enrollment Services and University Registrar
Phone: 901.678.5775
E-mail: darkeel@memphis.edu
Office: 003 Wilder Tower

Dr. Darla Keel came to the University of Memphis as an undergraduate student in 1991 and after graduating, she began her higher education career here in Institutional Research. She has worked as the Associate Registrar and Director of Technical Services and Support at Arkansas State University, the Registrar at the University of Tennessee Health Science Center, and as a senior consultant for Ellucian. She was excited to have the opportunity to become the Registrar at the University of Memphis in August 2016. Dr. Keel continuously seeks ways to improve all processes through the use of technology and new approaches.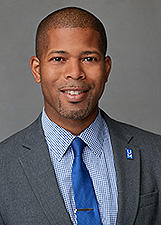 Dr. Eric M. Stokes
Assistant Vice Provost Strategic Enrollment Services
Phone: 901.678.2111
E-mail: mstokes3@memphis.edu
Office: 204 Wilder Tower

Dr. Eric Stokes is the Assistant Vice Provost Strategic Enrollment Services at the University of Memphis. He proudly joined the Tiger family in the summer of 2017. In his 14 year admissions career he has traveled nationally to recruit students, coordinated overnight visit programs, and mentored students to become college graduates, leaders, and young professionals.
Eric is an enthusiastic educator with a passion to serve his community. His mission at the UofM is to increase freshmen and transfer enrollment, while also enhancing the academic quality and diversity of the class.
Eric is a native of Knoxville, TN. He is an alumni of the University of Tennessee at Chattanooga (2002) and The University of Tennessee in Knoxville (2004, 2017). His dissertation title was: The impact of non-cognitive factors on first-year GPA for university eligible students from low-performing high schools. Eric is a 2017-2019 board member of SACAC (Southern Association of College Admissions Counselors), as well as the 2015-2018 co-chair for NACAC's (National Association of College Admissions Counselors) African American Special Interest Group.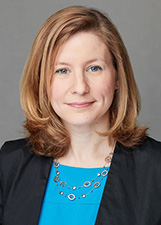 Dr. Bridgette Decent
Associate Vice Provost for Strategic Analytics
Phone: 901.678.5502
E-mail: bdecent@memphis.edu
Office: 211 Administration Building

Dr. Bridgette Decent serves the University of Memphis as the Associate Vice Provost for Strategic Analytics. She collaborates with others across campus to provide official reporting, data analysis, business intelligence, and predictive analytics in support of cross-university strategic initiatives. Bridgette has led the office since 2017.
Prior to assuming her current role at the University, Bridgette held research analyst positions in the Office of Institutional Research at the University of Memphis and Tallahassee Community College. She graduated from Rhodes College in 1994, with a BA in English, and later earned her Masters in Library and Information Science from Indiana University.
Colton Cockrum
Assistant Vice Provost of Institutional Effectiveness, Accreditation, and Academic Assessment
Phone: 901.678.4715
E-mail: ccockrum@memphis.edu
Office: 217 Administration Building

Colton has worked in higher education for over eighteen years and most recently serves as the Assistant Vice Provost of Institutional Effectiveness, Accreditation, and Academic Assessment. In this role, he serves as the accreditation liaison between the institution and the Southern Association of Colleges and Schools Commission on Colleges (SACSCOC), oversees Quality Assurance Funding, and handles reporting for institutional rankings.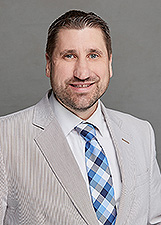 Dr. Rob Kniss
Director of Student Financial Aid
Phone: 901.678.4825
E-mail: rskniss@memphis.edu
Office: 103 Wilder Tower

Dr. Rob S. Kniss is the Director of Student Financial Aid at the University of Memphis, joining the University in January of 2020. Dr. Kniss has 15 years of higher education experience in several different roles. He served as an admissions counselor in 2005 for Baker College in Michigan before transitioning into financial aid at Michigan State University (MSU) in 2006. Dr. Kniss served in several capacities for MSU financial aid including processing, customer service, liaison for the office of study abroad and Dubai, athletic aid coordinator, functional lead for a multi-million dollar financial aid systems upgrade, and assistant director. In 2017 Dr. Kniss became the Director of Student Financial Services for Albion College in Michigan where he spent more than two years before joining the U of M.
Dr. Kniss is a Michigan State University alumnus having earned his bachelor's degree ('03), master's degree ('11), and his doctorate ('17) from MSU. Dr. Kniss' doctoral research focused on Pay for Play for College athletes, and the role the judicial system and court cases have played in the regulation of amateurism in college athletics.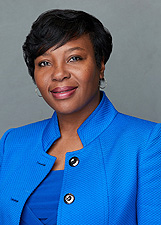 Kenya Sanders
Business Officer
Phone: 901.678.1375
E-mail: klsander@memphis.edu
Office: 200 Wilder Tower

Kenya Sanders began working at the University of Memphis in 2006 as the Administrative Associate for the Academic Vice Provost Office and the Office of Environmental Health & Safety. She has also served as the Business Officer in the Office of the Provost prior to becoming the Business Officer for the Enrollment Services Division. Kenya provides budgetary leadership for the offices of Admissions, Recruitment, Orientation, Financial Aid, Scholarships and the Registrar.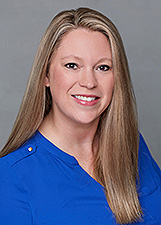 Courtney Orians
Associate Director for Dual Enrollment and Special Programs
Phone: 901.678.3995
E-mail: cckelly@memphis.edu
Office: 200 Wilder Tower

Courtney Orians has over twelve years of combined experience in secondary and higher education that includes dual enrollment course design and six years of experience teaching Business Technology, dual enrollment courses for a public school system. Currently, Courtney serves as the Associate Director of Admissions for Dual Enrollment & Special Enrollment Programs. Other work that Courtney has enjoyed while at the U of M include External Activities Coordinator for the Center for Innovative Teaching & Learning, adjunct instructor for University College, Program Coordinator and Instructional Designer for the Adult and Higher Education program under the Department of Leadership.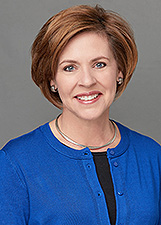 Maggie Bowers
Manager One Stop
Phone: 901.678.3211
E-mail: mwbowers@memphis.edu
Office: 103 Wilder Tower

Maggie Bowers is a native Memphian and alumni of the University with a B.S. in Education and a M.S. in Counseling and Student Personnel Services. She has 20 years of experience in secondary and higher education. Her experience includes teaching, college placement counseling, recruitment, special events, New Student Orientation and prior learning assessment. Her passion is in helping students and parents navigate through the transition from high school to college.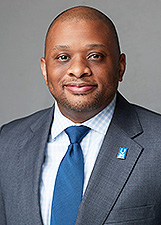 Lofton Wilborn
Assistant Director of Financial Aid and Scholarships
Phone: 901.678.3213
E-mail: lwilborn@memphis.edu
Office: 201 Wilder Tower

Lofton Wilborn has worked in higher education for over 13 years in various roles. He currently serves as Assistant Director in the office of Financial Aid & Scholarship. He brings a passion to assist students in attaining their educational goals. Lofton is a proud graduate of the University of Memphis with a Bachelor of Business Administration.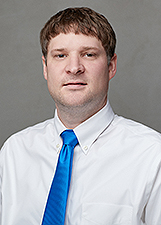 Adam Johnson
Assistant Director for Recruitment and Enrollment Services-Lambuth Campus
Phone: 901.678.1964
E-mail: ljhnsn35@memphis.edu
Office: 705 Lambuth Blvd, Jackson, TN

Adam has worked in higher education for the past decade, starting out as an admissions counselor at UT Martin in the fall of 2008. Adam joined the University of Memphis to coordinate recruitment efforts at the UofM Lambuth Campus in 2013. Adam has a great passion for higher education and strives to make the transition easy for students and parents as they enter college. Adam values the many relationships that he is able to develop with students, guidance counselors, and other people in the Admissions field.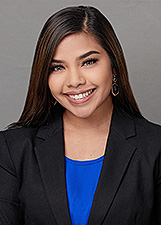 Kyra Kurapati
Administrative Associate
Phone: 901.678.2332
E-mail: krkrpati@memphis.edu
Office: 200 Wilder Tower

Kyra R. Kurapati is a Pohnpei native of the Federated States of Micronesia. She started her career in higher education as a program assistant and administrative assistant of General Academics, Recreation, and American Sign Language at the University of Alaska Community and Technical College. She also served as the University Scholarship Officer and Admissions Office Assistant at Texas A&M University-Kingsville, where she acquired her B.A. in Business Management. Kyra now serves as the Administrative Associate for the department of Enrollment Services. She is also working towards a master's degree in Business Administration with a concentration in Healthcare Management.