McWherter Library Event Space Reservation
Are you planning an event or meeting? Request a space at the Ned!
Use of space is free and open to all. Priority is given to Libraries events and UofM faculty, staff and students. Tables and chairs can be moved to accommodate event needs, but patrons are responsible for setup and cleanup of such changes unless otherwise requested. Any special, additional setup by Libraries staff may require a fee. Events requested after library hours will require a security guard and fee.
To request a space, fill out the Alternate Space Request Form. For additional information, email mswrngen@memphis.edu.
Available Venues:
Ellipse (Grassy area behind the library): Perfect for large, casual gatherings.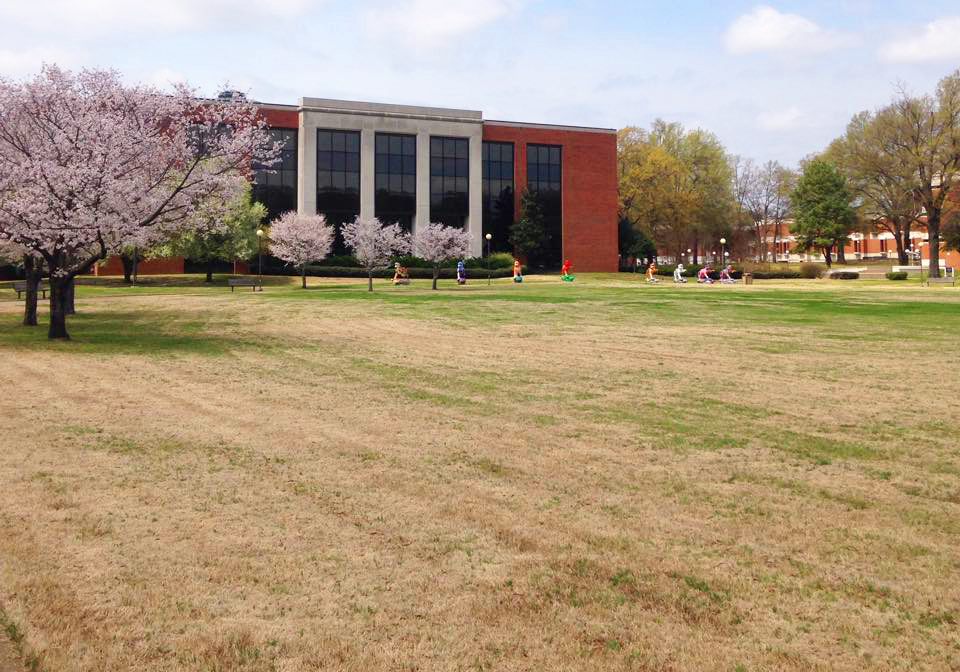 Entrance (outside): Set up a table or tent outside the library to advertise your organization, sell baked goods for fundraisers, etc.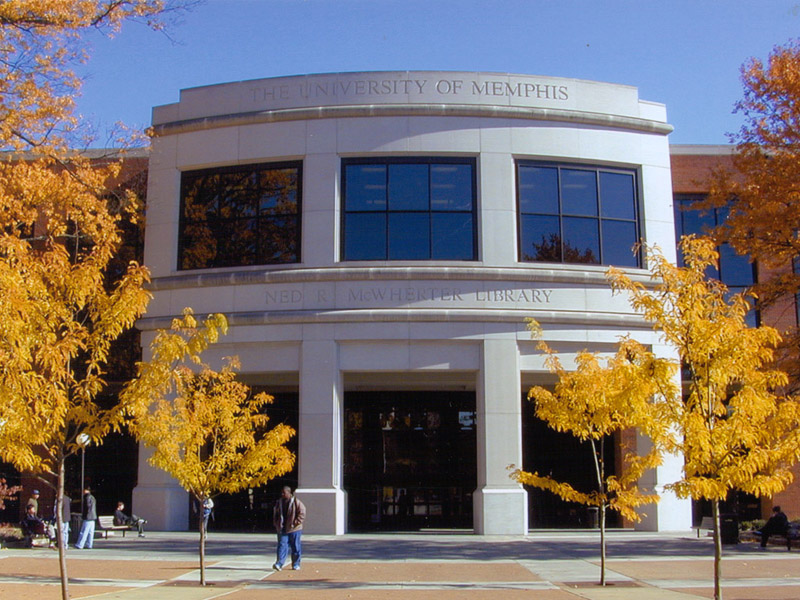 Rotunda, 1st Floor: Host a reception, have a speaker, set up an exhibit or display, and more.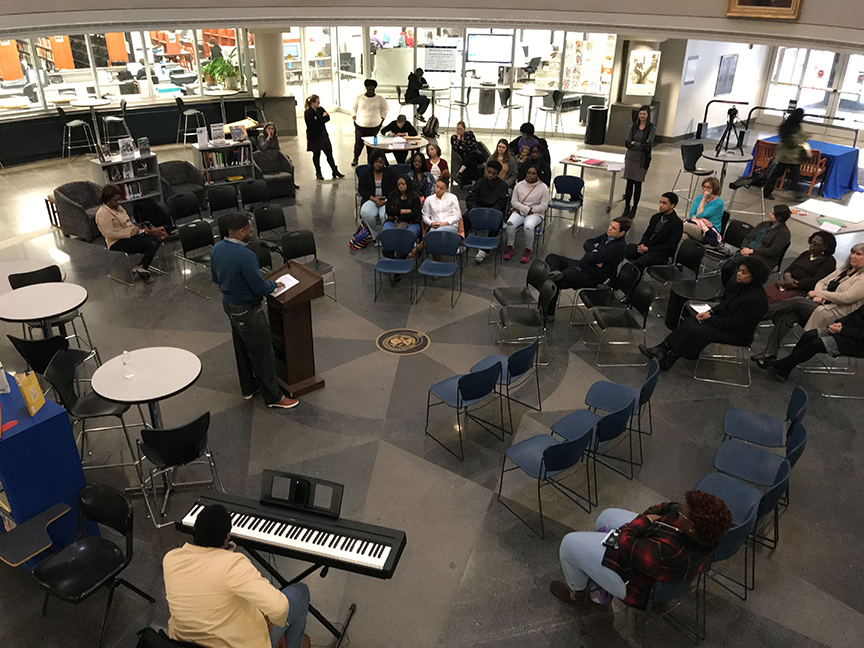 2nd Floor Commons: The comfy seating and projector are perfect for any kind of presentation or showing.
Room 224: Seats 6 people comfortably. Best for small, intimate meetings.
Equipment available to use/borrow:
Tables, chairs, podium (with mic and amp), extension cord, laptop, easels, white tablecloth.