Event Space at McWherter Library
The University Libraries will not accept space requests until further notice.
Are you planning an event or meeting? Request a space at the Ned! Use of space is free and open to all UofM faculty, staff and students. Use of spaces for other activities other than study must be approved in advance by the Libraries' Executive Director. For more information on space requirements or to request a space, fill out the Space Request Form at least 48 hours in advance of planned activity. Please refer to the Event Space Calendar to see what spaces have already been reserved, and check McWherter Library hours when scheduling an activity inside the library.
Questions or concerns? Email the Libraries' Administration Office at lib_admin@memphis.edu.
Available Venues: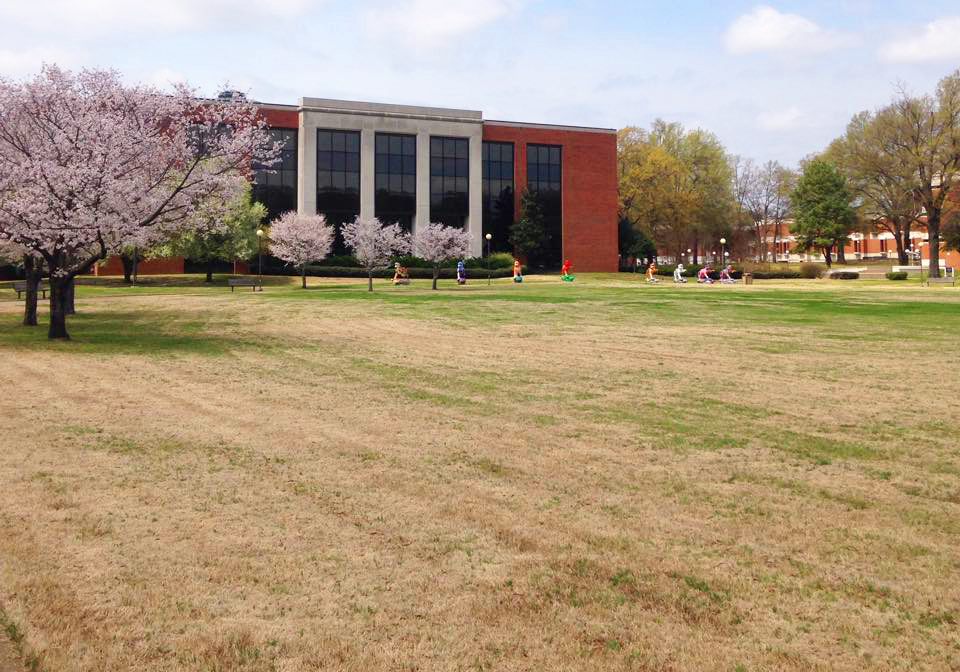 Ellipse (Grassy area behind McWherter Library): Perfect for large, casual gatherings.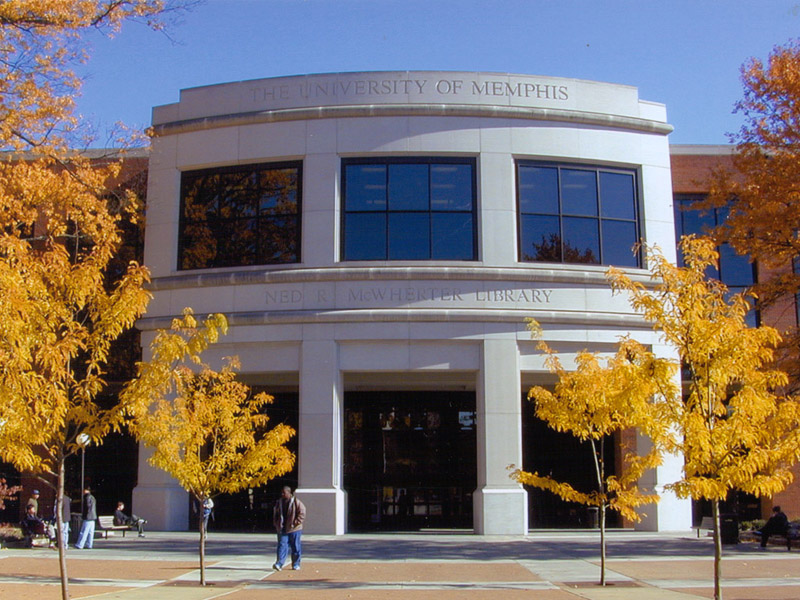 Outside Entrance: Set up a table outside the library to advertise your organization, sell baked goods for fundraisers, and more.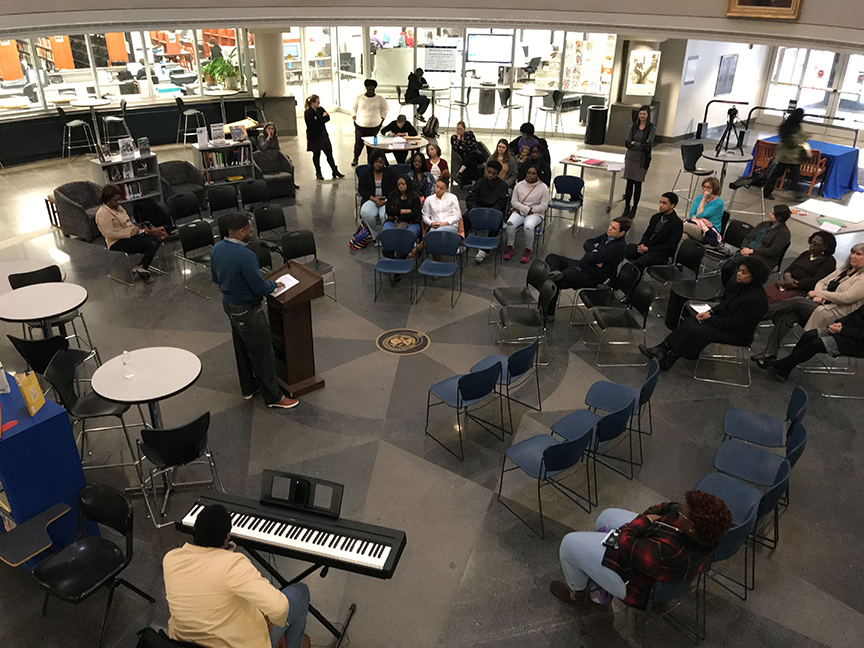 Rotunda (1st Floor): Host a reception, have a speaker, set up an exhibit or display, and more.
2nd Floor Commons: Comfortable seating and projector, perfect for any kind of presentation or showing. If requested, a laptop will be provided along with projector setup. The furniture of the 2nd Floor Commons is only available as is, with a few minor adjustments/additions, such as moving chairs or adding a few tables.
Available Setup:
Food & drink is allowed in all open spaces of McWherter Library, but requestor is responsible for setup and cleanup of all food and trash.
Furniture: The Libraries has four 6 foot tables and six easels available to borrow upon request. Existing tables and chairs may be moved to accommodate activity needs, but requestor is responsible for setup and cleanup of such changes unless otherwise requested; any special, additional setup by Libraries staff may require a fee.
Equipment: The Libraries has a podium equipped with a mic and small amp available to set up inside McWherter on the 1st and 2nd floors upon request. Additional equipment is available at the Checkout Desk for the requestor to check out, set up, use, and return.