Welcome to Mechanical Engineering!
We keep the world turning.
Mechanical engineers contribute to society and economy in many areas—energy, manufacturing, transportation systems, defense, aerospace, robots and unmanned vehicles, air-conditioning and refrigeration, medical devices and many others. In other words, the majority of the products you use every single day are all made possible by mechanical engineers. Nearly 20 percent of the nearly 3 million engineers in the United States are mechanical engineers.
Hit the ground running with one of the broadest skill sets in engineering. Mechanical engineers use their breadth of knowledge, versatility, creativity and team-working skills to build new products and systems. All those cool things you read about, like establishing colonies on the moon and Mars, 3-D printing of biomedical implants or building the next-generation aircraft and automobile engines. They're all happening right here at Herff. Build medical devices. Create renewable energy systems—wind and solar. Design and test new aerospace engines and propulsion systems. Get your feet wet testing turbines in the Mississippi River. The possibilities are endless.
Accepting Applications for Multiple Tenure-Track Faculty Positions in Mechanical Engineering
The Department of Mechanical Engineering at The University of Memphis invites applications for multiple tenure-track faculty positions at the ranks of Assistant and Associate Professor, beginning August 2022. Candidates with teaching and research interests in all areas related to thermal-fluid sciences, mechanical systems and solid mechanics, materials, and advanced manufacturing will be considered.
Duties include teaching undergraduate and graduate courses in mechanical engineering, obtaining research funding from external sponsors, supervising graduate students, and providing professional service. Applicants must have an earned doctoral degree in mechanical engineering or a related field, or earn the degree within the first semester of hire, have strong communication and teamwork skills, and a commitment to collaborate on interdisciplinary collaborative research. Those applying for Associate Professor position should have established record in research that demonstrates nationally and internationally recognized expertise.
The University of Memphis is the largest public university and engineering program in western Tennessee and has an enrollment of about 22,000 students. The Herff College of Engineering at The University of Memphis is nationally ranked in both its undergraduate and graduate programs. Additional information about the college and the department can be found at http://memphis.edu/herff/.
The Department currently has 14 tenured/tenure-track faculty positions and an enrollment of about 350 students pursuing B.S., M.S. and Ph.D. degrees. New faculty hires are targeted towards individuals who can build strong externally-funded research programs, participate in interdisciplinary research, grow the departmental graduate programs, and establish themselves as outstanding educators.
The City of Memphis is an attractive location in Tennessee, and is world-renowned for its music, food, and hospitality. Memphis is home to three Fortune 500 companies (FedEx, International Paper, and AutoZone) and has a strong presence in health, biomedical devices, transportation, automotive, aero-propulsion and entertainment industries. The Herff College has many partnerships with local industry for both research and education applications.
Applications are to be submitted via https://workforum.memphis.edu/postings/29605. Click on the faculty box to find the posting for the Assistant/Associate Professor positions in Mechanical Engineering. Applications must include a teaching and research plan, a comprehensive curriculum vitae, and the full names and contact information of three professional references. The committee will begin screening applications on 12 January 2022 and will continue until the positions are filled.
An Equal Opportunity/Affirmative Action University
Congratulations to our 2021 Outstanding Senior, Cassidy Burlesci-Miukkanen!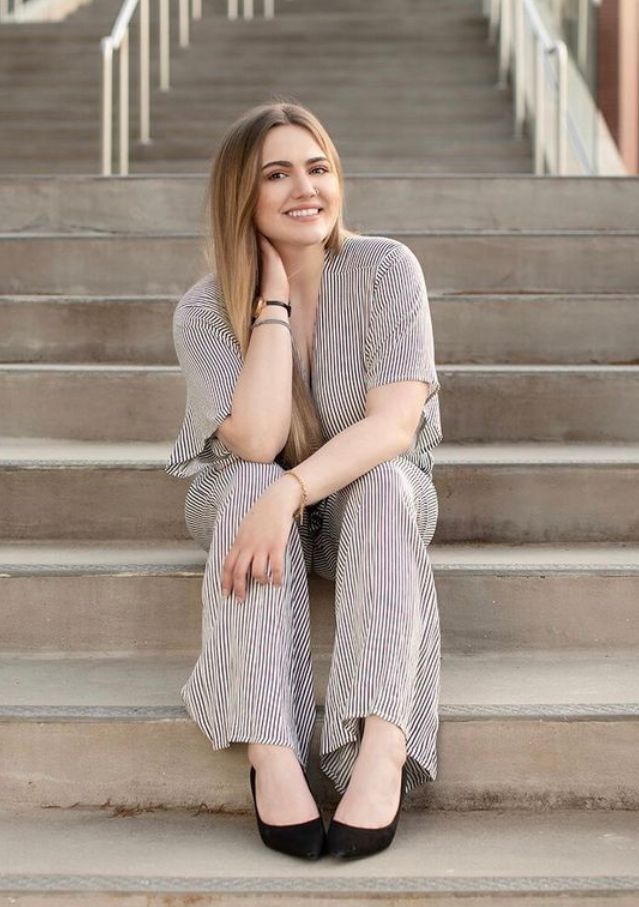 Cassidy Burlesci-Miukkanen was recently named Outstanding Senior in the Department of Mechanical Engineering! After graduation she plans to pursue a career in product development and later return to graduate school. While at Herff, Burlesci-Miukkanen served as chair of the UofM Student Chapter of the American Society of Mechanical Engineers (ASME), treasurer of the Tau Beta Pi Honor Society and worked as a peer mentor in the Engineering Living Learning Community (ELLC).

From Cassidy Burlesci-Niukkanen:
My freshman and sophomore years in the ELLC were filled with memories that I will always cherish, but my favorite was the etiquette dinner at the end of my sophomore year that was followed by an awards ceremony and a dance. We spent all day getting ready for the dinner and dance, reminiscing about the year and crying over how we would all be living off campus the following year. My friends made my experience truly special, but it never would have happened without the ELLC.
It is hard for me to thank just one person or faculty member for support during my time at Herff, but Betsy Loe, Herff academic advisor, was the first person at the University of Memphis who made me feel like I was truly capable of becoming an engineer. She was there from day one with advice, guidance and compassion; I would not have been ready for the challenges ahead of me without her influence.
The Herff College is a wonderful place for social, educational and emotional growth. The programs and people here are unparalleled; I felt at home and accepted no matter where I was or what I was doing. The classes, ELLC and clubs are catalysts for growth in freshman and seniors alike. I truly would not trade my experiences at the Herff College of Engineering for anything!
Congratulations to our 2021 Outstanding Junior, Chandler Cain!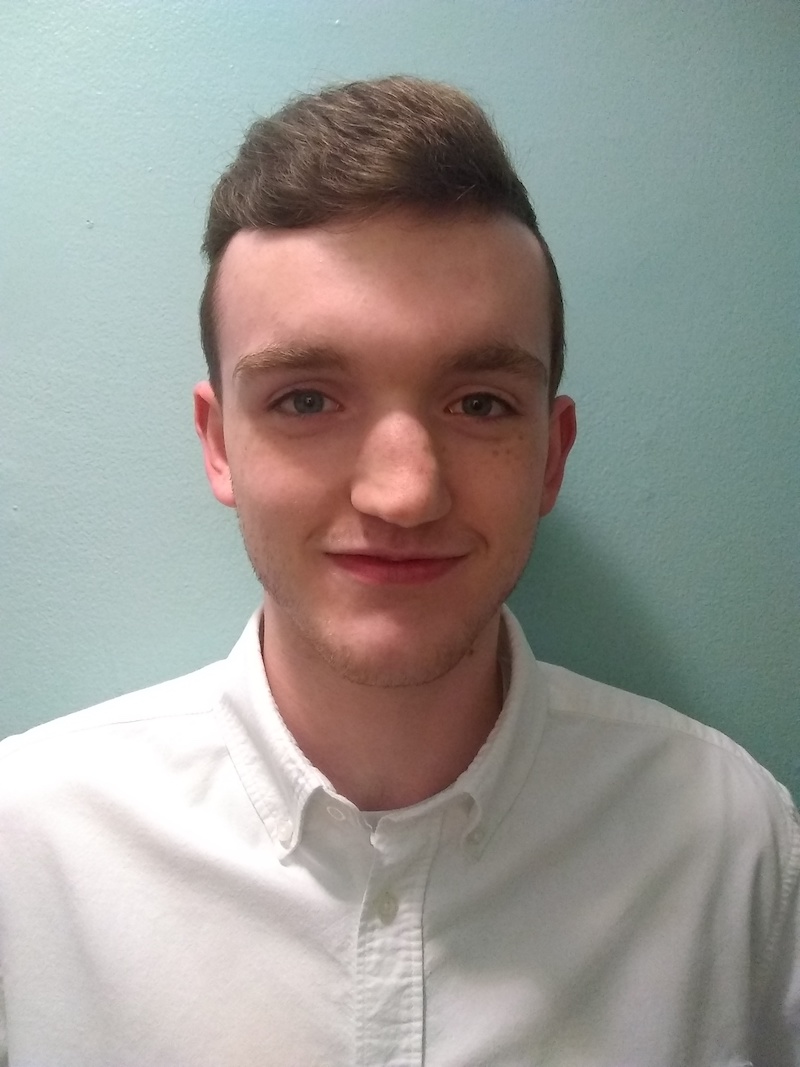 From Chandler Cain:
My plans for the future include finishing my bachelor's degree and going straight into a master's degree through Herff's Accelerated Bachelor's to Master's (ABM) program. After I graduate, I hope to get a job in research and development working on new products and systems to make the world a better place to live. I have been exposed to various research and development facilities though my involvement in the Industrial Assessment Group (IAG), where I am currently the student lead. The IAG visits area manufacturing facilities asses their electrical consumption, hen we write recommendations for reducing energy consumption that will ultimately save both energy and energy costs.
The best memory I have of Herff is exploring campus during my initial visits as a high school student. Being on campus at the UofM was such an amazing feeling, and that feeling was even greater when I was at Herff. Seeing all the labs and all the different engineering disciplines was such an incredible thing to me and is still something I love to this day. I enjoy going down into all the labs and looking at all the different equipment we have and learning more about current research.
Out of all the professors on campus, Dr. Jeffrey Marchetta has been the greatest help to me. He gave me my first research position and encouraged me to enroll in the ABM program and join the honors program. On top of that, he's also my supervisor for one of the student groups I lead under his direct supervision. Needless to say, Dr. Jeffrey Marchetta has been a huge influence and has really helped me throughout my college career.
To other students reading this, always, always, always talk to your professors. I know so many students that don't talk to their professors and they're truly not getting their money's worth out of college. The professors are a resource, and you should use that resource like any other. Even if you just stop by to talk, building a relationship with faculty is really rewarding.