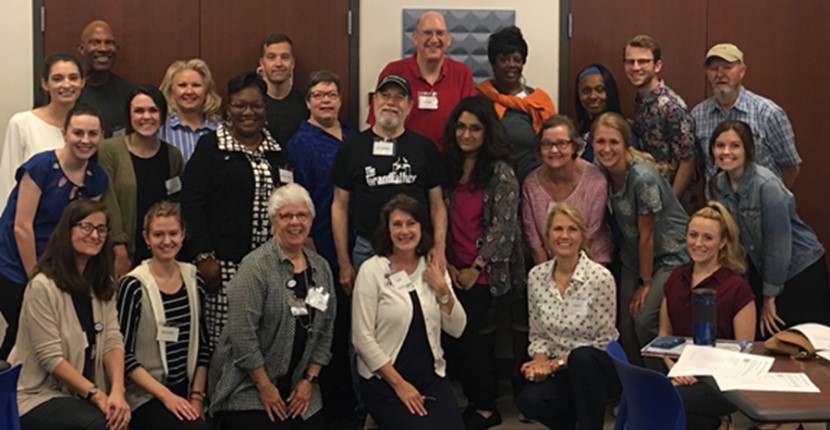 Aphasia Boot Camp
The Aphasia Boot Camp is a four-week intensive program that focuses on maximizing communication for those who have suffered an event that has impacted their speech or language. This program helps individuals maximize their communication potential and enhance life participation in a fun and supportive environment. Research shows that an individual's recovery is not over at the one-year mark; therefore, we encourage all who wish to improve their communication skills to consider joining the Boot Camp.
The goals of the program are to:
Value the client, the family, and their goals.
Focus on individualized, functional results that enhance day-to-day communication.
Provide a rehabilitative environment that is fun and supportive
The program meets five days a week, and each day will include:
One hour of individual therapy
One hour of group therapy
One hour of rotating therapy (computer, hobbies, book club, etc.)
Weekly care partner support group
Where: Memphis Speech and Hearing Center
4055 North Park Loop, Memphis, TN 38152
(Community Health Building, 1st floor)
901.678.2009
When: June 5, 2023-June 29, 2023
Monday through Friday
9:00 am – 12:00 pm
Apply: Send an application to the Memphis Speech & Hearing Center or email it to Tawni Ballinger. If a recent evaluation from a certified speech-language pathologist is available, please include a copy of the report for review. Otherwise, a current communication skills assessment is necessary to determine the program's benefits and establish the client's specific goals. Contact Tawni Ballinger 901.457.0500 to determine if a complete evaluation is needed. Aphasia Boot Camp has limited spots. Submitting an application does not guarantee a spot in the program.
Contact Information:
Tawni Ballinger, MA, CCC-SLP - 901.457.0500
Kelli Owens, MA, CCC-SLP
Licensed speech-language pathologists lead the program with the assistance of graduate student clinicians.
The video is a song created by the Aphasia Boot Camp participants at the Memphis Speech and Hearing Center.