Memphis Neuroscience Techniques and Research Training Program for Undergraduates (NeuroSTART)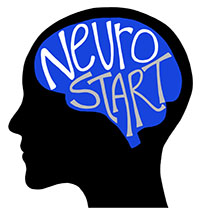 The University of Memphis houses the Neuroscience Techniques and Research Training (NeuroSTART) Program for Undergraduates (NSF Award #2051105). The program is part of the Research Experience for Undergraduates (REU) program funded by the National Science Foundation (NSF) and the Awards to Stimulate and Support Undergraduate Research Experiences (ASSURE) Program funded by the Department of Defense (DoD) Air Force Office of Scientific Research (AFOSR).
Over the course of the two-semester program, students accepted to the program will receive a competitive stipend.
Students will engage in research under the mentorship of a behavioral neuroscience faculty member and also participate in a number of other professional development activities intended to facilitate successful admission to graduate neuroscience programs.
Undergraduate students interested in neuroscience from the greater Memphis area who will be rising juniors or seniors at the start of the program (May 15th each year) are eligible to apply.
We are particularly interested in underrepresented racial and ethnic minority and/or first-generation college student applicants.
For more information on the program click here.
---
Follow NeuroSTART on Facebook and Twitter.