Submission Guidelines

Eligibility
Quaesitum considers papers on any research conducted by undergraduates at the U of M. Authors may be current U of M students, participants in U of M summer research programs, or students who have completed their undergraduate programs within the past three semesters. Papers may be single or co-authored, but at least one primary author must have been an undergraduate student at the time the research was conducted. In cases where students are members of a larger research team, the paper should reflect the students' contribution to the larger project.
Content
Submissions should not be creative manuscripts. Instead, they should present analysis of some type of data. In the case of collaborative research with faculty, papers should focus on the students' contribution to the larger project. While there is no minimum or maximum length for submissions, we understand that different disciplines have different norms and that the length of submissions will vary. However, eight thousand words or less is preferred. Any research involving human subjects should have received approval from the appropriate Institutional Review Board (IRB). Authors (in consultation with their faculty sponsors) are responsible for adhering to IRB guidelines.
Copyright
Submissions may not be under review for publication elsewhere. Authors retain copyright of their work and may publish their papers elsewhere after their Volume of Quaesitum is published, provided the requirements of all parties are satisfied. Given the hard work that our editorial team puts into each paper prior to publication, if you publish your work elsewhere we ask that you include an acknowledgement of Quaesitum and its editorial staff. For more elaborate explanation of author's rights, click here.
Deadline for Submissions
The deadline for submission is the Friday after the first day of the Spring semester. Late submissions will be considered, but in some cases may be published in the following volume.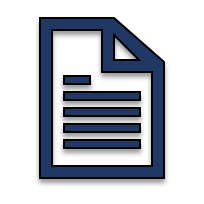 Format
1. Remove all occurrences of the author(s) name from the manuscript.


2. Submit a cover sheet as a separate document that contains the following information:
(1) name of the author or authors,
(2) date,
(3) title,
(4) citation style,
(5) faculty sponsor*, and
(6) your paper's category (according to the groups below)
Life and Health Sciences
Physical and Applied Sciences
Math/Computer Science/Engineering
Social and Behavioral Sciences
Humanities
Professional
*The faculty sponsor is someone who supervised the research or provided some kind of guidance for the paper.

3. Upload an abstract of 150 words or less to Scholastica.com.

4. Manuscript formatting
Upload your manuscript as a .docx or .doc file. (Let us know if your academic discipline uses a different format.)
Single-space the body of the text.
Use size 12 Times New Roman.
Include page numbers.
Include a references page that follows the appropriate citation format for your field of study.
Please single-space all submissions. Other than that, manuscripts should follow the formatting conventions for your discipline (italics, punctuation, capitalization, footnotes, citation style).
5. Figures and Tables
Use greyscale whenever possible.
Tables should be no more than 5 inches wide.
Avoid extremely small letters/details whenever possible. These can become too small to read if we have to shrink the figure/table to fit within the 5" page width.
Provide a number and title for each figure and table.
Place all figures and tables in your manuscript.
Files must be a minimum of 300 pixels per inch (ppi).
Also upload each table and figure in a separate file.
Files must be a minimum of 300 pixels per inch (ppi).
Figures should be in PNG, PDF, JPEG, TIFF or EPS format.
Submit Your Research Paper
Upload your manuscript and additional files at:
https://app.scholasticahq.com/submissions/quaesitum/new
Review Process
Submissions should be uploaded to the Quaesitum submission manager, Scholastica. After submission, articles are screened by the Quaesitum editorial staff. Manuscripts meeting and exceeding the panel's criteria are then forwarded to volunteer faculty reviewers who have expertise in a field of research relevant to the manuscript. This is a double-blind process: both the authors and the faculty reviewers remain anonymous. Final selection decisions are left to the editorial staff.


Revision Process
After the review process is complete (usually mid-March), authors will be notified of the review board's decision. Authors whose papers are selected for publication will receive suggestions for revision from the reviewers and editorial board. Authors are required to revise their manuscripts before final publication.


Award Opportunity
Exceptional papers will be eligible to receive a QuaesitUM Outstanding Paper Award, which carries a monetary prize of $500.
Questions and Further Clarification