Public Sector Partners
As part of our mission of SETWC, we will be engaging public sector stakeholders in the region to:
Identify regional transportation job sector needs and priorities specific to the public sector,
Catalogue existing workforce development programs and best practices,
Identify workforce gaps and areas of need in the public sector,
Facilitate partnerships to address these gaps, and
Align the transportation workforce pipeline efforts and programming to regional job needs and priorities.


Opportunities for involvement include joining our steering committee, participating in SETWC stakeholder meetings, providing information about existing training programs for public sector employees for inclusion in the SETWC compendium. For more information, or to get involved, contact SETWC's public sector coordinator, Meredith Powers.
(All provided links open in a new window.)
---
Job Needs and Priorities Report
The SETWC is pleased to announce the release of both the Phase l and Phase ll Job Needs and Priorities Reports for our region. SETWC staff convened numerous focus groups, interviews, and discussions to obtain feedback from regional stakeholders and develop the Phase ll report outlining prioritized action items for the region. Please click here to view/download the reports and provide your feedback! If you would like to be included on one of the Strategic Action Plan Teams, please contact Dr. Stephanie Ivey at stephanie.ivey@memphis.edu.
---
Spotlight on Best Practices
New Partnership Promotes Careers in Transportation and Engineering
The Institute of Transportation Engineers (ITE) and the National Network for the Transportation Workforce (NNTW) are pleased to announce a collaborative working partnership t
o promote an increasingly skilled professional transportation and engineering workforce. The partnership agreement will allow ITE and the NNTW to formally address a looming national labor shortage: nearly half
of the current transportation workforce will be eligible to retire within the next ten years.
To prepare current and new employees to fill emerging job opportunities in transportation and engineering, ITE and NNTW will work toward a number of common goals:
Identify successful strategies to attract youth, veterans, women and underserved populations to career opportunities in transportation;Use data-based methods to forecast future
workforce needs and to develop effective strategies to meet those needs; and Support educators at all levels as well as educator-industry collaborations to introduce and advance skills and training that will fill current and future workforce needs in transportation.
"ITE is pleased to be partnering with NNTW on this pivotal issue of workforce development. It is imperative that the transportation profession be forward-looking to be able to attract the diverse set of new and transitioning workers needed for the future transportation workforce," said Jeffrey F. Paniati, ITE Executive Director and CEO.
Institute of Transportation Engineers and the National Network for the Transportation Workforce Enter Partnership Agreement (PDF) to read the full press release.
Read all about Virginia DOT's transportation training programs, our current featured best practice spotlight for workforce development. Click here to view the programs.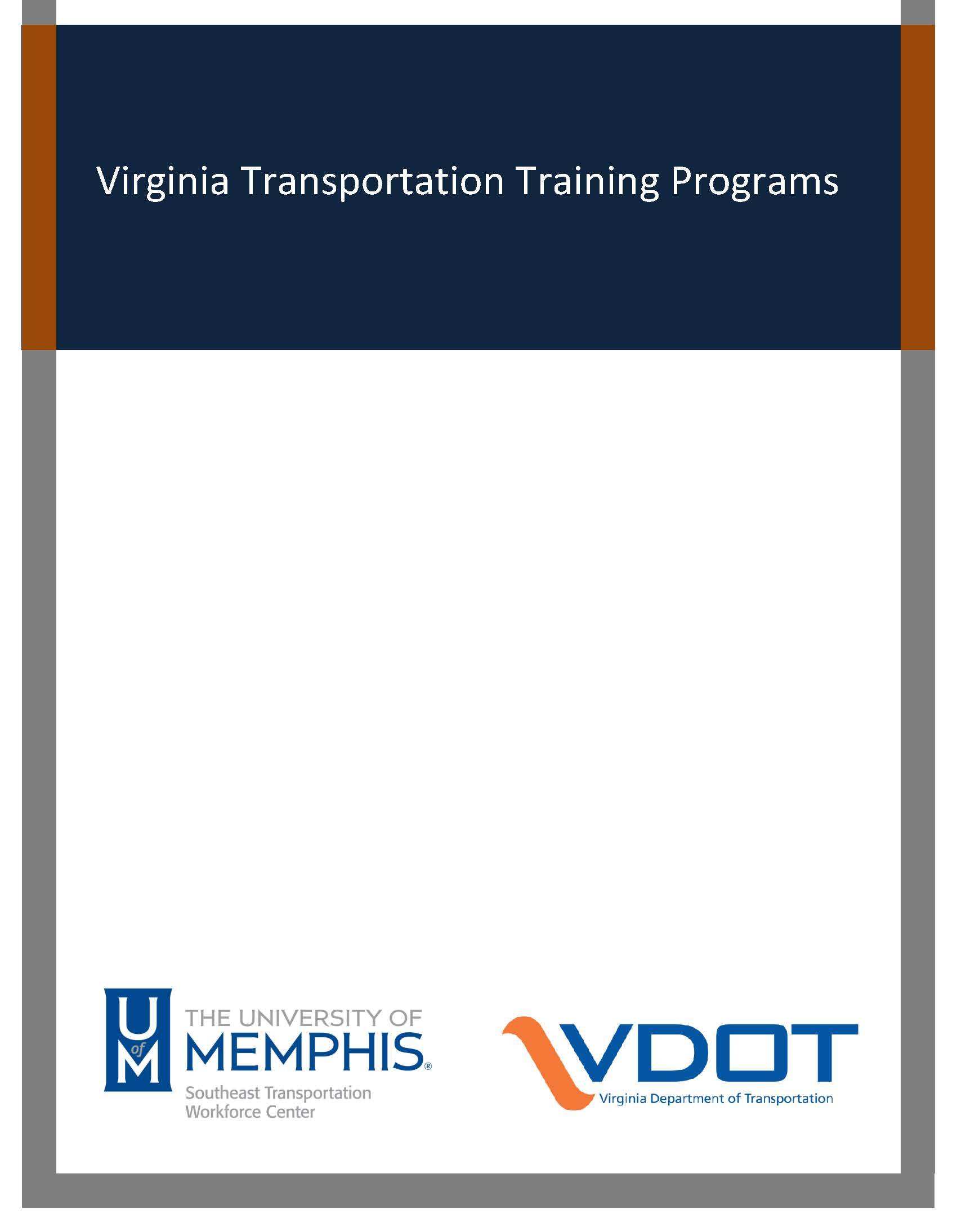 Follow suit and submit your transportation training program below!
---
Resources
Links to state DOT and transit training programs, workforce development success stories, and other workforce program resources
(All provided links open in a new window.)
Alabama
Arkansas
Florida
Georgia
Kentucky
Louisiana
Mississippi
North Carolina
Puerto Rico
South Carolina
Tennessee
Tennessee Transit Training Center (http://mtweb.mtsu.edu/tttc/about.htm)
Virginia
West Virginia
---
Check back soon for NEW profiles of successful workforce development programs and practices from states in our region!