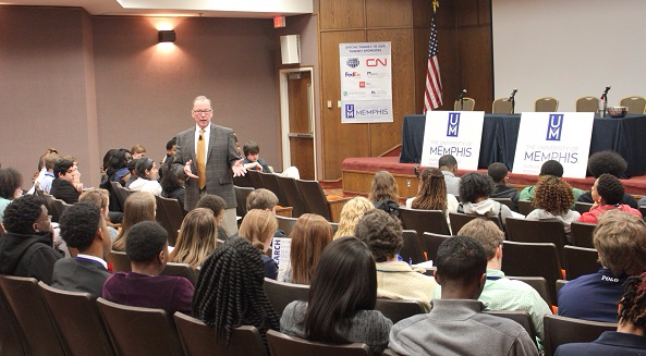 Southeast Transportation Workforce Center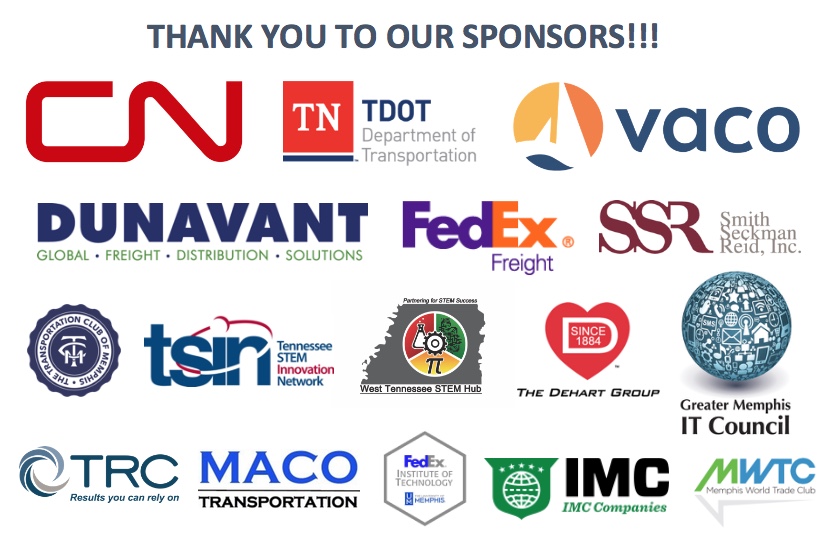 SETWC is developing a series of profiles of transportation professionals to help students and prospective workers learn more about transportation careers. These engaging, high-interest materials will showcase diverse professionals from a variety of transportation occupations and points in the career path.
Click here for an information sheet> this will explain how to get started on your transportation spotlight, or help you explain the next steps to your colleagues. Please email Meredith.Powers@memphis.edu if any questions.
We are excited to launch a new spotlight each week, and soon a complete listing will be available on our website.
Victoria McDaniel, Associate, Logistics Client & Talent Solutions, Vaco
Dr. Dongmei "Maggie" Lin, Transportation Engineer, DKS Associates
Lisa Dunn, Program Monitor Supervisor, Tennessee Department of Transportation
Jeffrey J. P. Land, Attorney, Jeffrey J.P. Land, Attorney at Law
Jamey Kitlinski, Administrative Assistant to the Managing Director, Harrisburg District Operations, FedEx Freight
Virginia Epperly, P.E., Complex Structures Engineer, Virginia Department of Transportation
Michael Rebick, P.E., an ITS Project Engineer, TRC Engineers
Richard Mallory, Account Executive, Mallory Alexander International Logistics
Jameo D. Pollock, M.Ed., Statewide Technical Training Manager, Virginia Department of Transportation
JaMichael Smith, Commercial Operations Analyst, MARS Petcare, Inc.
Patrick Son, Managing Director, National Operations Center of Excellence
Keith Williams, P.E. PTOE, District Traffic Engineer, Pennsylvania Department of Transportation (PennDOT)
Katie Blose, Regional Safety and Compliance Manager, DBi Services, LCC.
Chelsea S. Jackson, Core Development Program (CDP) Business Associate (IT Division) with the Virginia Department of Transportation!
Jessi Jones, Cargo Specialist Supervisor-OTR, Intermodal Cartage Company
Kayla Holcomb, Transportation Operations Specialist, Gannett Fleming.
Doreen Ng-Sui-Hing, E.I.T, a District Project Controls Engineer for the Virginia Department of Transportation
Greg Dotson, Engineering Manager with Neel Schaffer, Inc.
Donna Mooney, Vice President of HR with Titan Transfer
Jason McCartney, a Senior Transportation Operations Engineer with Gannett Fleming
Janet Luessenheide, a Traffic Engineer Technician with the City of Overland Park, Kansas
Paul Young, Director, Division of Housing and Community Development for the City of Memphis.
Tony Kratofil, a Metro Region Engineer with Michigan's Department of Transportation
Calvin Abram with the Tennessee Department of Transportation's Office of Community Transportation
Pete Reddan, Assistant Chief of Instruction, CTI Professional Flight Training
Patrick Walton from Cushman Wakefield/ Commercial Advisors
National Transportation Career Pathways Initiative
The National Network for the Transportation Workforce (NNTW) is undertaking an FHWA-sponsored National Transportation Career Pathways Initiative (NTCPI) to address workforce challenges related to the limited pipeline of potential workers, evolving job requirements, and poor visibility and understanding of transportation career pathways. The initiative focuses on priority occupations in the following five areas: Engineering, Environment, Operations, Planning, and Safety. The NTCPI project includes identification of priority occupations, skill and competency requirements, and available training or education programs followed by development of career pathways and demonstration program plans to address workforce challenges in priority occupations within each focus area.
SETWC is leading the NTCPI Operations focus, and has formed a Discipline Working Group of industry experts to inform the initiative. The list of priority occupations can be viewed here. Review findings from the national stakeholder survey here. All transportation operations stakeholders also have the opportunity to review the resulting competency models and provide feedback. Review the year 1 executive summary and data here. Learn more about this national initiative here!
Southeast Transportation Workforce Center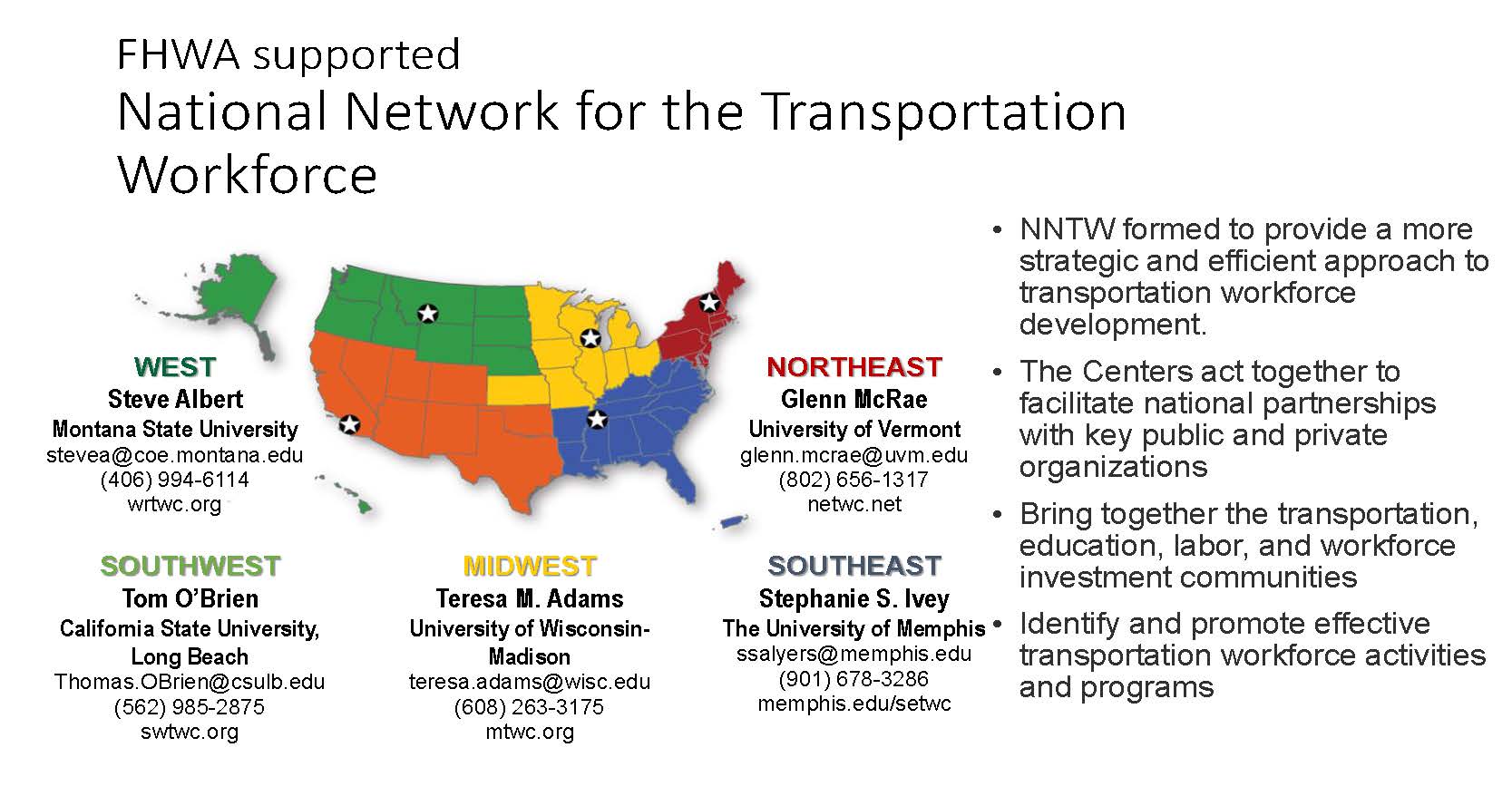 Who We Are
The University of Memphis (UofM) is the home of the Southeast Transportation Workforce Center (SETWC) and is part of the National Network for Transportation Workforce. The national network includes 5 regional centers hosted at the UofM, the University of Vermont, University of Wisconsin-Madison, Montana State University and California State University- Long Beach. The network structure allows sharing of best practices and leveraging of resources across the nation to improve transportation workforce outcomes. The national network is funded by the US Department of Transportation (US DOT) Federal Highway Administration (FHWA).
Vision, Mission & Goals
The vision of SETWC is that the work of the center in concert with regional partners will lead to a right-sized, career-ready transportation workforce being produced in the southeast region.
The mission of SETWC is to coordinate existing regionally based programs, plans, and processes and to strategically create partnerships to ensure that students and persons seeking workforce reentry, career transition, or career advancement are aware of opportunities, required education, skills, training, and ladders to success within the regional transportation workforce.
The goals of SETWC include:
Identify regional transportation job needs and priorities
Catalog existing training programs from K-12 through professional development
Identify education and training gaps
Develop partnerships and initiatives to bridge identified gaps
Fully engage regional stakeholders to showcase successful programs and practices and to increase impact in the southeast region
Broad Regional Scope, Unique National Expertise
SETWC serves a 12-state region in the southeastern United States as well as Puerto Rico. While the center addresses the broad goals of transportation workforce development throughout the region, it also focuses on the following areas of national expertise:
Women in transportation
Freight (including rail, truck, warehousing and logistics)
Military/veteran transition into the transportation workforce.
For a printable version of our fact sheet, please click here.
This material is based upon work supported by the Federal Highway Administration under Agreement No. DTFH6114H00025 & DTFH6116H00030. Any opinions, findings, and conclusions or recommendations expressed in this publication are those of the Author(s) and do not necessarily reflect the view of the Federal Highway Administration.