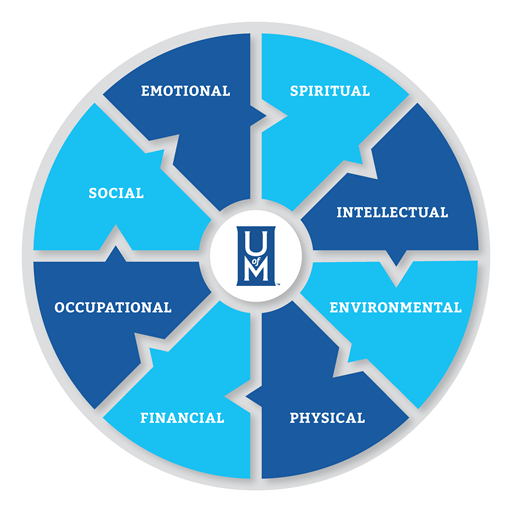 Our Mission
The mission of the University of Memphis Student Health and Counseling Services is to empower students to make informed healthy choices and to take responsibility for a goal of lifelong wellness, to provide personalized health services, education and disease prevention to a diverse student population; and to enhance academic achievement, personal growth, and out of the classroom learning.
Tiger Wellness: Finding Balance
Tiger Wellness is.....

An active process through which you become aware of, and make choices towards, a more balanced life
A conscious, self-directed and evolving process of achieving your full potential
A multi-dimensional and whole-self lifestyle
Positive and self-affirming
8 dimensions

Spiritual
Intellectual
Environmental
Physical
Financial
Occupational
Social
Emotion

Click on one of the 8 dimensions in the wellness wheel to learn more about each area.
Wellness Matters:
Your monthly Tiger Health news
For Clickable links please download the pdf file.
September 2023 SHCS Newsletter

Save the date for our annual Student Wellness Fair Tuesday, October 2nd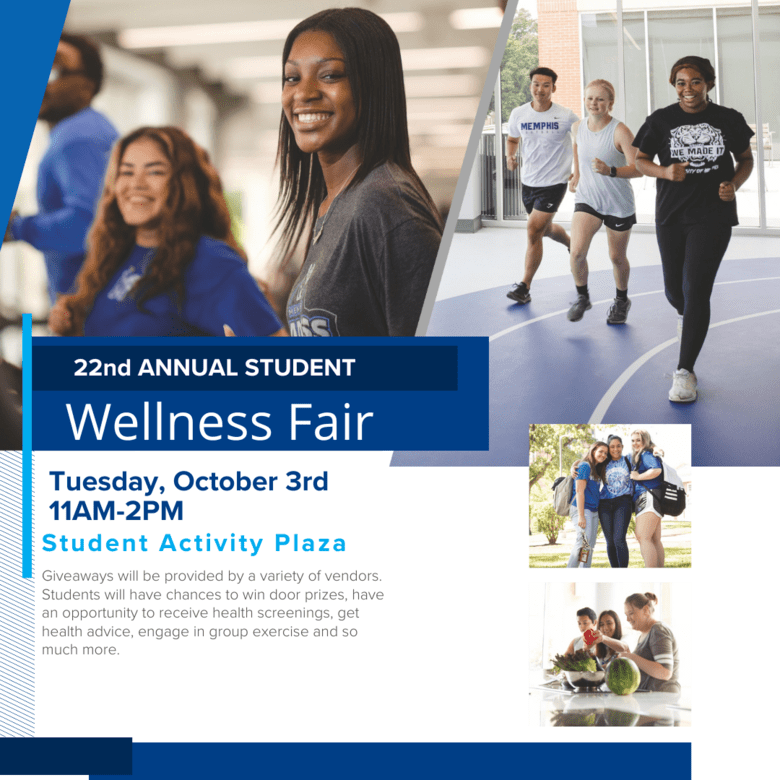 ---