Culinary Institute Facilities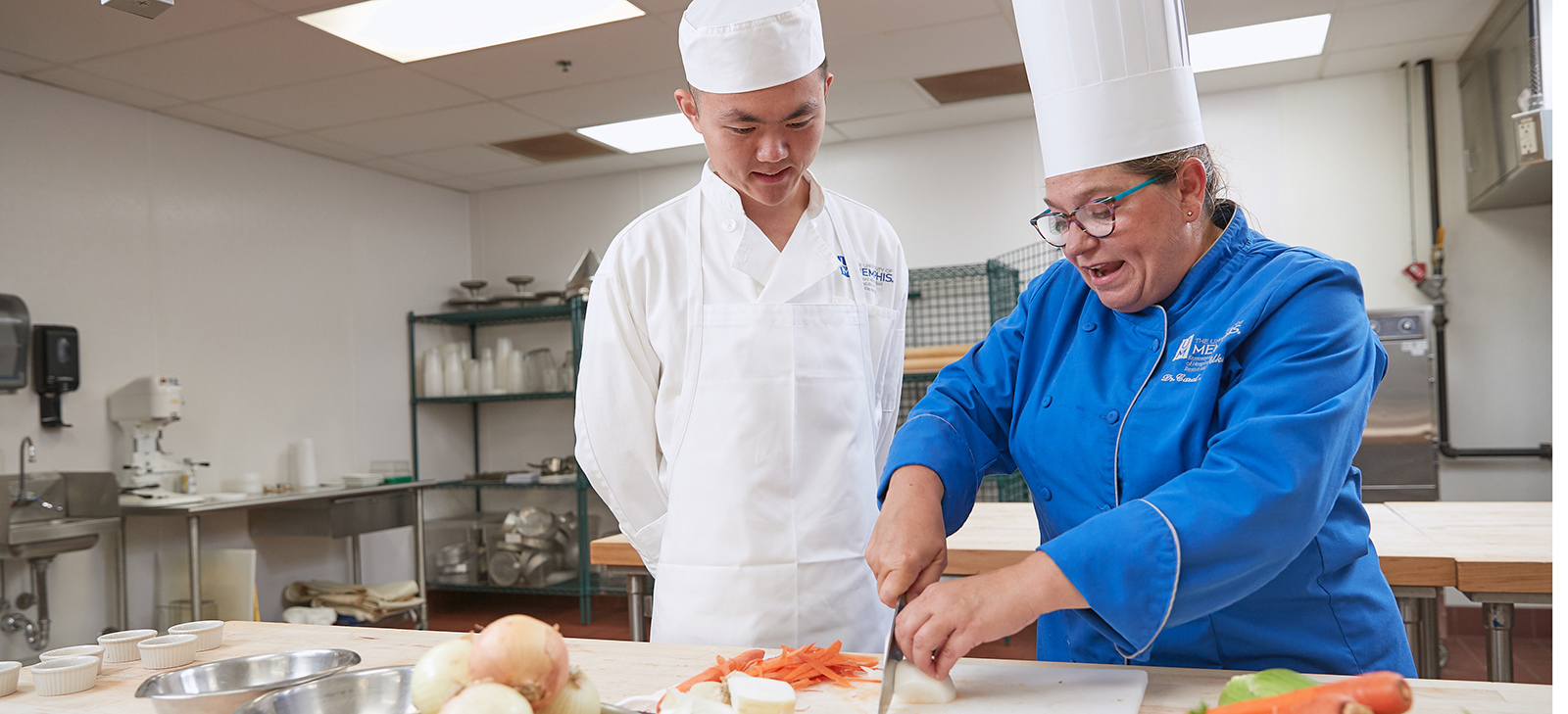 KWCI is a state-of-the-art, 32,000 sq-ft culinary training facility with 8 kitchens, 8 classrooms, computer lab, library and student-run restaurant and special event space. Classes are conveniently offered during the day and evening with plenty of free parking!
The facility is located at 1245 N. Germantown Parkway, Suite 101, Cordova, TN 38016.
Go behind the scenes of the Grand Opening of the Kemmons Wilson Culinary Institute