Readmit Students
For former students who have not enrolled for at least one term (fall or spring)
It's never too late to finish what you started. When former students want to jump back in and continue their UofM education, we are here to make the process as smooth as possible. We can also help you put the financial pieces together to make your college journey affordable.
No matter what your situation is, you'll be glad to be back in a community where discovery and innovation flourish. Where you will be connected to opportunities, like internships, that lead to real work. Where what you dare to dream becomes reality.
Do I Need to Readmit?
Students who previously enrolled but have been absent for at least one fall or spring term will need to submit a Readmission Application, but don't worry, there are no application fees.
Submit a current readmission application for desired entry term.
Be sure to have college transcripts sent for all additional course work completed since you were last enrolled.
If you had transfer work from when you attended last time, there is no need to resend any transcripts that were already processed once.
We appreciate your interest in continuing your education at the University of Memphis. If you need assistance, please contact the Admissions Office at 901.678.2111 or 1.800.669.2678.
---
Cross the Finish Line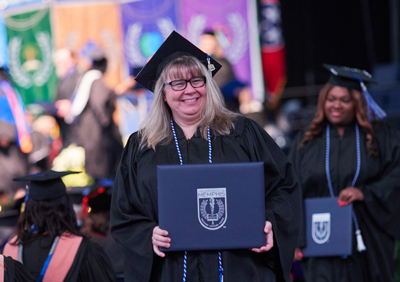 The UofM Finish Line Program assists students who have completed 90 or more credit hours but have regrettably had to abandon their dreams of completing a college degree. Review the qualifications below to see if you qualify for assistance from Finish Line:
To qualify for our program, students must:

Have 90 or more earned credit hours
Have a stop-out period of at least one semester (fall or spring)
Have an overall and University of Memphis grade point average of at least 2.0
Have a maximum of 30 credit hours remaining
To verify that you meet the qualifications of the program and to be considered as a participant, please submit your information here. For more information, contact finishline@memphis.edu.