Application Process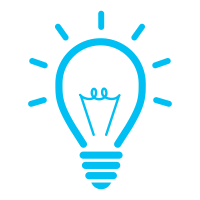 TIP: Applying early in the fall semester is truly the best way to prepare for college enrollment. We advise future Tigers to apply before December 1. We'll continue rolling admissions review through spring and summer.
---
View requirements for admittance
to the UofM
Ready to apply? Download this
checklist to track your progress.
Ready to apply? Start Your
Application.
---
Apply to UofM ✔️ ... What Next?
Application Acknowledgement
Following completion and successful submission of the online application, you will receive an immediate confirmation of receipt.
One to three business days after submitting your application (online or paper) you will receive an official acknowledgement message. The acknowledgement message will arrive in your personal e-mail account (if provided on the application) or by standard mail.
The acknowledgement message will provide you information on how your application is being processed, including term of application and student level. This information is important for you to know in the event something is incorrect on the application – you can contact our office to correct it. Please note: Once an application has been submitted online, you will be unable to make corrections or updates yourself.
You will also receive your University of Memphis assigned ID in the acknowledgement message. This ID is referred to as your student ID, Banner ID, or U number. The ID is important as you move through the admissions / enrollment process.
This acknowledgment message should not be confused with an offer of acceptance.
Comprehensive Review
The University of Memphis evaluates candidates for admission on a rolling, space-available basis. The Admissions Committee considers the kind of applicant you are (freshman, transfer, readmit, etc.), and all the corresponding information provided in support of the application, including both academic and non-academic support, and conducts a comprehensive review. The Admissions Committee evaluates each applicant to determine if there is sufficient evidence to suggest that student is capable of success at the University of Memphis. At times, more information may be requested by the committee to help make a better, more informed decision.
Please note the State of Tennessee requires that all degree-seeking candidates have US History as part of their curriculum. While most students complete that requirement while still in high school, others will have to complete some courses at the University to resolve it. Applicants who completed US History in high school will be required to forward their high school transcript to the Office of Admissions to verify completion.
Admission Decision
Admission analysts typically reviews completed application files within 5-7 business days except during peak periods which will extend processing time. All documentation submitted in support of the application is used to help determine if a student is admissible. Please review the application requirements to see information about high school units and test scores.
You will be notified of your admission decision by standard mail and email. In the event you are offered admission, your notification will include a 20-digit student account activation code. You will need that code to grant access to your student email and your myMemphis accounts. Instructions for establishing access are provided in the admission packet. To maintain the best contact with the University, we recommend you activate your account as soon as possible. That address is where "official" University communication will be sent.