STATUS: We open Monday-Saturday, 9am-5pm to the public starting Monday, October 5th!
You may schedule your visit here Monday-Saturday 9am-5pm due to limited capacity of no more than ten visitors at a time in the museum. Note, check in advance to ensure you are able to visit on the day and time that is your preference. Please ring doorbell to alert our staff of your arrival. READ IMPORTANT GUIDELINES BEFORE YOUR VISIT HERE
---
The Art Museum of the University of Memphis is crowd-sourcing an installation for our exhibition In 7,6,5....
Go to Shelby Forrest, Overton Park, or stay right here on campus. Look closely. Think about the environment around you. Ask yourself "what do we have and what do we stand to lose?"
Take an image, a short video, or write down some thoughts and we'll post them on our wall for the duration of the exhibition.
We are taking submissions in person at the museum (M-F, 9-5) and online at https://amum.submittable.com/submit/72340/7-6-5 both before and throughout the run of the exhibition (March 21 – June 20).
Our apologies but we will not be able to return any submissions. By submitting, you agree that all materials may be photographed by the museum and its visitors. more on In 7, 6, 5.... here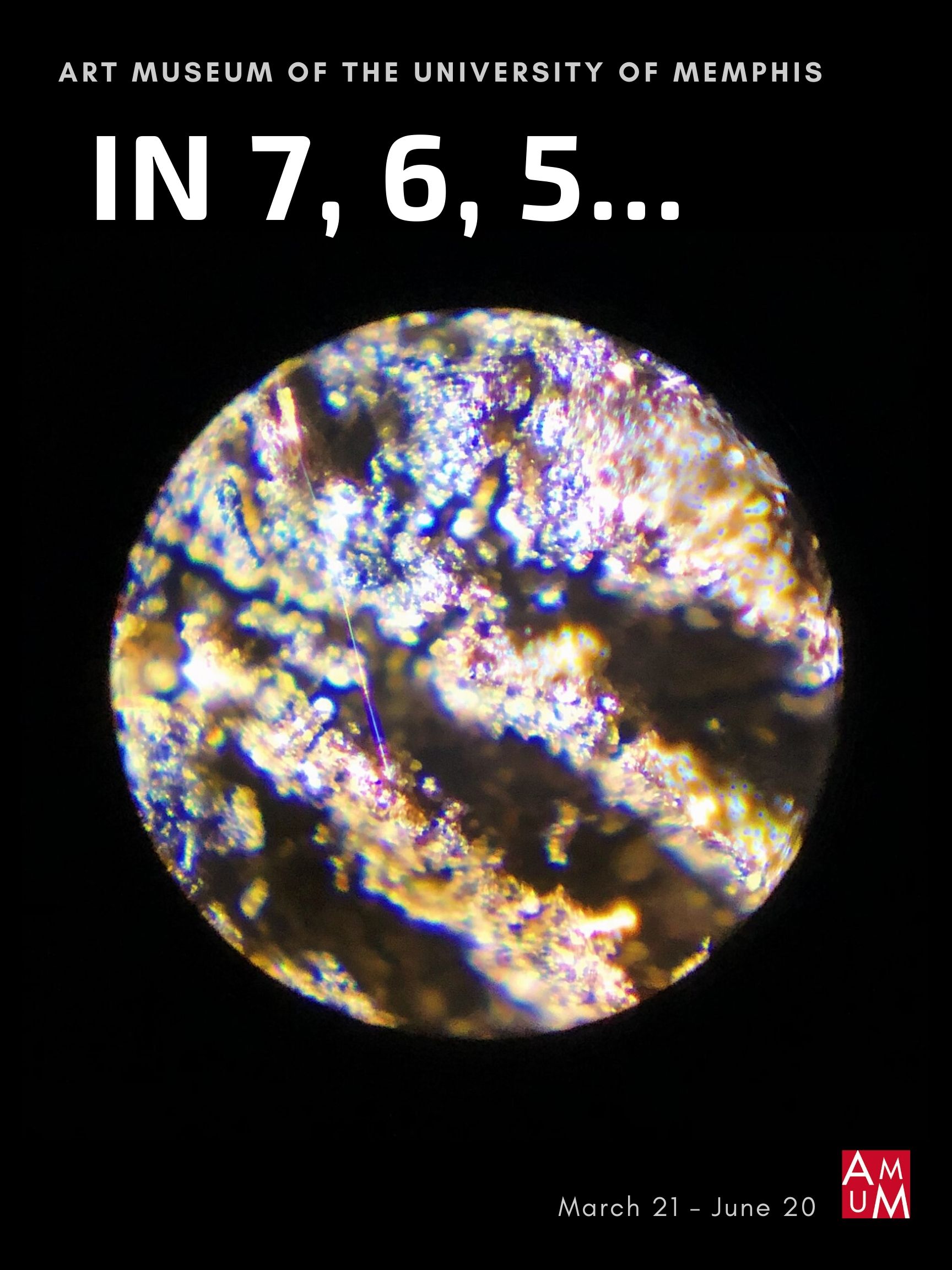 ---
Learn More About Booking a Tour Here