Bill A. Simco Graduate Research Scholarship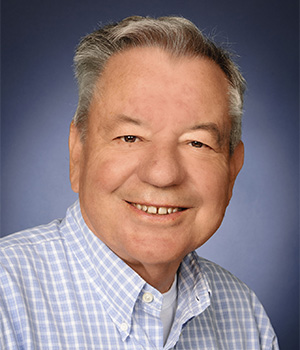 In March of 2014, the Department of Biological Sciences presented the first Bill A. Simco Graduate Research Scholarship, established to honor the many years of service provided to the Department by him. Dr. Simco passed away on January 17, 2016 (read his obituary).
To apply for the Bill A. Simco Graduate Research Scholarship access the guidelines here: guidelines
Dr. Simco began his career at the University of Memphis (then Memphis State University) four decades ago, when the Department only offered Master's degrees and research took a back seat to teaching. In a recent interview with the Daily Helmsman, Dr. Simco indicated that when he arrived at the U of M, his teaching load was about 20 hours a week—it's substantially less than that now. In addition to teaching, Dr. Simco found time to assist in the founding of the U of M's Ecological Research Center, where he continues to serve as co-director and he was instrumental in developing the department's doctoral program.
Simco's research interests lie in aquaculture, a result of his work as a graduate student at the University of Kansas. He uses channel catfish as an experimental model because, as he said in the Helmsman article "You can get them in any number and any size. They are quite tolerant of experimental conditions, sort of like an aquatic white rat." Although Dr. Simco enjoys both teaching and research, it's his interactions with students that are most satisfying. Dr. Simco concluded his interview by saying "I'm very honored to have a scholarship in my name," Simco said. "I hope that every graduate student applies and that it will help support students and research for years to come."
The scholarship will go to one graduate student per year. Students studying biological sciences will send their proposals to the department's Graduate Studies Committee in order to be considered. The committee will consider students within any field of biology. Graduate students wishing to apply must send in a research proposal listing what they want to research, why it is important and how it impacts the scientific community.
You may contribute to the Bill Simco Graduate Research Scholarship through the UofM secure online form. You may also contact the Development office at: 901.678.3953 to make a gift by phone, or email gifts@memphis.edu for other options.