Wellness Resources
Your overall wellness is of utmost importance. We aim to provide you with resources that encompass all 6 aspects of wellness in order for you to flourish.
Wellness is a multi-faceted concept which incorporates physical, mental/intellectual, social, spiritual, emotional, and career/financial health. Each one contributes to our quality of life.
Click on a pie wedge below to learn more about that category!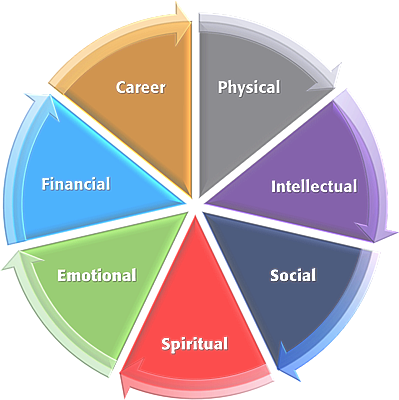 For more information contact:

Phone: 901.678.2801
Email: campus-Recreation@memphis.edu