Seth McGaughran Endowed Fellowship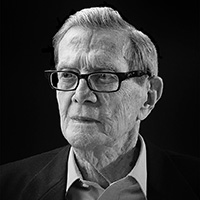 The family of Seth McGaughran has recently endowed a fellowship in his memory. The purpose of the fund is to provide stipends to students in the MSW program (Master of Social Work) who must complete internships at non-profit organizations. "Internships – or field placements – play a critical role in the training and preparation of future licensed social workers, who often work with our most vulnerable populations; however, these internships are typically unpaid," said Dr. Susan Neely-Barnes, chair of the School of Social Work.
According to Dr. Abby Parrill-Baker, dean of the College of Arts & Sciences, "These types of fellowships, and other means of student support, are a top priority for the College and University. We know that we have a significant portion of our student population who cannot afford to work 20 or more hours for no pay. And we are extremely grateful for our alumni and friends who have come to the aid of our students. This type of support will help our students graduate in a timely manner and get in the workforce sooner, both leading to less student debt."
Seth Burnell McGaughran (1925-2018) was a Memphis attorney who counseled and defended clients for several decades. After a childhood growing up during the Great Depression, he was the valedictorian of his class at Memphis Technical High School. He was a U.S. Army Air Corps veteran of World War II. He attended University of Memphis and University of Tennessee at Knoxville before graduating from Vanderbilt Law School. He worked as a newspaper journalist for a short time before beginning his legal career and raising a family of three children with his wife, Mary Ann Seabrook McGaughran. Seth endowed two scholarships at the UofM – one in dance in memory of his wife and the other for history, sociology or geography students in memory of his son, Matthew. This gift is to honor Seth's memory and give others the tools to counsel people in need.