About CEED
The Early Care and Learning Professionals Adverse Childhood Experiences Project
The Adverse Childhood Experiences (ACEs) Study findings suggest that certain adverse or negative childhood experiences are major risk factors for the leading causes of illness and death as well as poor quality of life in the United States. Adverse Childhood Experiences (ACEs) are categorized into three groups: abuse, neglect, and family/household challenges. Our future depends on the healthy growth and development of today's children. As adults, we are responsible for ensuring all children have the safe, stable, nurturing, and healthy environments they need to thrive. When children have supportive, loving relationships with adults their brain architecture is built in a healthy way, forming a solid foundation for future growth and development.
Project Purpose
In an effort to increase ACE Awareness and inform those child caregivers working directly with our young children about the resources that are available to them to combat the negative long-term effects of ACEs, we developed and are delivering a short series of five workshops addressing the challenges of working in childcare and teaching providers about general child development and ACEs.
The selected zip codes 38127 & 38128 combined care for more than 4,000 children ages three and younger with 3 or more risk factors (UCI Data book, 2014 p. 48). Focusing on the needs of our community as identified in the UCI Data Book, 2014, we added the 38111 and 38122 zip codes. In 2017-2018 we would like to continue to recruit centers extending our reach to neighboring zip codes 38108 and further our current work in 38127, "which are ripe for interventions or support" (UCI Data Book, 2014, p. 43). We will finalize the first draft of prepared online and print materials that can be used by our child care provider partners to train future employees or inform the families they serve. We have developed stronger relationships with local child care providers, through mentoring and direct relationship building in those geographic areas of highest need.
The ACE Awareness Project Team
This project began formation July 2016. Leading with Dr. Loretta Rudd's vision and through many brainstorming sessions, Dr. Rudd, CDFS, Sandy Guntharp, Ready, Set, Grow! and Sonja N. Randall, Early Child Care Consultant, formed the outline of the Early Care & Learning Professionals Training Series. To begin the "common language" centered around this topic in Shelby County, it was decided to use the model of "Project LAUNCH." This model was being implemented through the Early Success Coalition's Home Visitation Program. Sandy Guntharp was a part of Project Launch's training implementation.
Student Researchers, Chelsea Jones and Mawaddah Mohamad worked with Cohort I. Chelsea assisted with video documentation and Mawaddah compiled data. Andrea Smith and Alexzander Price worked with all Cohort Groups I, II, and III as videographers. All students studied Child Development and Family Studies at the University of Memphis under Dr. Rudd's instruction.
Our Goal
The goal of this training series is to bring awareness to adverse childhood experiences and how implementing nurturing caregiving and best practices to supplement the knowledge caregivers already have will raise awareness and commitment to promoting safe, stable, nurturing relationships with children and their families. In order to develop an understanding of adverse childhood experiences, this training aims to (1) raise awareness of adverse childhood experiences and how to build resiliency to these experiences, (2) create healthy environments for children and families through provided training on "core competencies" or domains of knowledge that are required for best practices and (3) support the translation of this knowledge into practice and positive outcomes for the children in their care.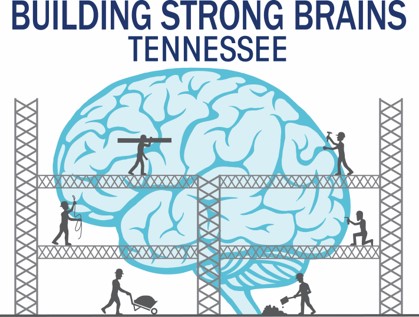 Click below to learn more about our partnering agencies.