Language ENvironment Analysis
Through language-enhanced parent education, we hope to enhance the knowledge you already have of child development particularly in language and social-emotional development through LENA Research coupled with Nurturing Parenting and Adverse Childhood Experiences Awareness group sessions. Parent/caregiver groups are conducted once per week at a community location near you. This is a program that helps parents/caregivers understand the importance of talking with their children, early brain development, and literacy for early care through back and forth conversational turns. Participants are provided childcare, refreshments, 10 books for the child, and a weekly gift card for participating.
Click here to find LENA in our community.
Click here to read more about LENA in a Q&A with Dr. Loretta Rudd.
Here is a video of what participants had to say about their UofM LENA experience.
Why is talking with children so important?
More than 20 years of research show a relationship between the amount of language children experience and their brain development. Recent brain imaging studies indicate that conversational turns in particular — back and forth alternations between a child and an adult — have unique brain-building power. During the first three years of a child's life, these back and forth conversations are a significant factor driving brain growth and school readiness.
Why does LENA focus specifically on early talk, rather than other factors that may affect children's development?
When adults engage in high-quality "serve and return" interactions with children, they build a healthy foundation of brain architecture and neural connections that will last a lifetime. LENA Start is designed to help caregivers boost interactive talk with children in anticipation of many cascading benefits for the childlike better social-emotional health and school readiness — that will lay the groundwork for future success.
Is there variability in how much different families talk with children?
Yes. Studies that used LENA technology to understand the home language environment found
significant differences in how much families talk with their children. Even in the same household,
talk levels vary significantly during the course of the day and from week to week. That's where LENA
comes in — our language-measurement technology is an objective tool to help parents understand,
measure, and increase conversations with children.


Visit one of our partners for more information:
---
LENA classes are always enrolling, call 901.678.3589
to find out more information. Click on the logo below to learn more about each program.

Parents scan below to join our LENA Start community for updates. Send your email address to enroll in an upcoming session.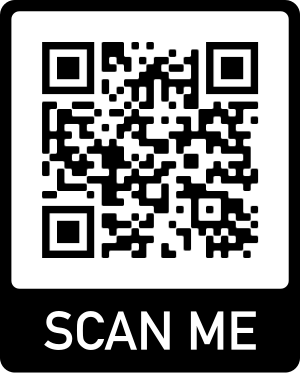 LENA Start - Stephanie Moody and Asia Fleming, Coordinators
LENA Start is a program for parents that uses regular feedback from LENA's "talk pedometer" technology to help increase interactive talk to close the early talk gap, improve school readiness, and build stronger families. Over the course of 10 weekly sessions, parents and caregivers learn about the importance of interactive talk along with ways to incorporate more conversation into their daily routines. The program combines the use of LENA technology to measure the home language environment with parent group meetings that teach simple techniques to improve the quantity and quality of adult-child talk. Click here for a printable flyer.
If you are interested in referring a client or participating in this program, please download, complete then save the form below, and e-mail Sonja Randall. You can also fax this form to 901.678.1665.
Lena Start Caregiver Interest Sheet >
---

Childcare Admin, Family Day Homes, and teachers scan below to join our LENA Grow community for updates and announcements.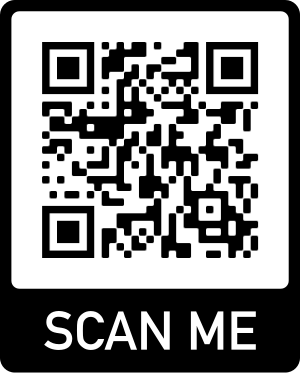 LENA Grow - Ashley Foster, Coordinator
LENA Grow is a professional development program for early childhood educators in family day homes or child care programs that uses regular feedback from LENA technology to improve the talk environment in the classroom. Educators meet with a coach one-on-one or in group sessions, weekly or every other week, with the flexibility to fit their schedules. The coaching sessions provide time to review the data on the interactive talk environment in each classroom and use the data to set goals to talk more. Click here for a printable flyer.

Please click

here

to learn more about the LENA Grow teacher certification program or here to view a list of LENA Grow certified teachers.
To sign up for LENA Grow classes and teacher certification for your child care facility or family child care center, follow this link or paste it into your browser, then fill out the form:
https://docs.google.com/forms/d/e/1FAIpQLSdTdMDxQaw4jEKd2dCvScoW4MAquIaIfFQnA3gzBJ8pWXAFDw/viewform
Ask about LENA Grow at the following locations!
ABC Childcare Center 3280 Park Ave 38111

Around The Clock Learning Center 2995 Lamar Ave 38114

Creative Home Academy FDH 1149 Seemes St 38111

Gateway Learning Center 185 Norwood St, 38109

Global Children Services Whitehaven 5235 Martin Edwards Pl, 38116

Kidazzle CCC 3194 Independent Dr, 38118

Kiddie Kollege 1980 E Person, 38114

Kingdom Hearts 3515 Boxdale St, 38118

Knowledge is Key 715 St. Paul St, 38126

Little Scholars (Family Day Home) 3210 Cromwell Avenue 38118

Nana's Nursery Family Day Home 1265 Effie Street, 38106

TLC Learning Academy 4364 Millbranch Rd, 38116 (2022)

University of Little Scholars 3333 E Shelby Drive, 38118

Yale Road Learning Center 4400 Yale Rd, 38128
---

Parents and Early Interventist scan below to join our community for updates.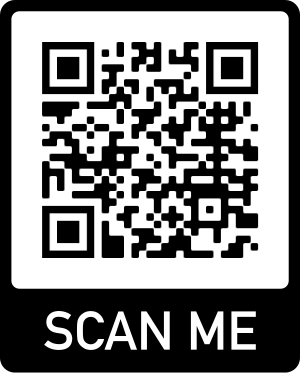 LENA Home- Asia Fleming, Coordinator
LENA Home is ideal for coaching and home visitation programs that would like to supplement their curriculum with objective feedback from LENA technology. Home visitors using LENA technology to measure language gain objective insights on home talk that can be used to inform and motivate parents and track progress toward increasing quality interactions. Productivity is increased through clear reports that provide insights on how much adults spoke to their child, back and forth exchanges between parents and child, and TV and electronic sound throughout the day. The feedback is designed to show progress over time. You can also receive scheduling and text reminders that simplify logistics and ease the burden on home visitors, implementation support, one year of technical assistance, and two validated measures of child language behavior. LENA Home is best suited for families with a young child that has an IFSP or suspected disability. Click here for a printable flyer.