Xiaohua Huang
Dunavant Professor
Office Hours
By appointment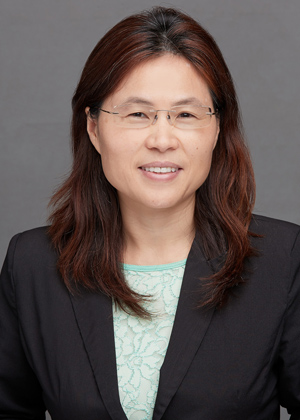 About Dr. Xiaohua Huang
Dr. Huang received her PhD in Analytical Chemistry from Georgia Tech in 2006. After postdoctoral training at Georgia Tech and Emory University, she joined The University of Memphis as an assistant professor in 2010, tenured and promoted to associate professor in 2016, and promoted to full professor in 2021. Dr. Huang's research focuses on the development of advanced nanomaterials and related technologies for cancer detection and treatment. She has published ~ 60 peer-reviewed journal articles with more than 30,000 citations. She has received several honors including the Dunavant Professorship from the College of Arts & Sciences, American Association for Cancer Research – Women in Cancer Research Brigid G Leventhal Scholar, Oak Ridge Associated Universities' Ralph E Powe Junior Faculty Enhancement Award, and Early Career and Research Award in College of Arts & Sciences at The University of Memphis. Her research is supported by NIH and some other agencies.
Education/Training
Postdoc. in Chemistry and Biomedical Engineering, Emory University and Georgia Institute of Technology (Advisors: Prof. Shuming Nie and Prof. Mostafa A. El-Sayed), 2006 - 2010.

PhD in Analytical Chemistry, Georgia Institute of Technology (Advisor: Prof. Mostafa A. El-Sayed), 2006.

MS in Physical Chemistry, Peking University, 2001.

BS in Chemistry, Jilin University, 1996.
Research Interests
Bioanalytical chemistry and cancer nanomedicine. Research areas include plasmonic and magnetic nanomaterials, exosomes, circulating tumor cells (CTCs), optical imaging, surface enhanced Raman scattering (SERS) spectroscopy, and nanotechnology-enabled cancer detection and treatment.
Support
National Institutes of Health

Oak Ridge Associated Universities

Spectroscopy Society of Pittsburgh

FedEx Institute of Technology Innovation Fund

The University of Memphis