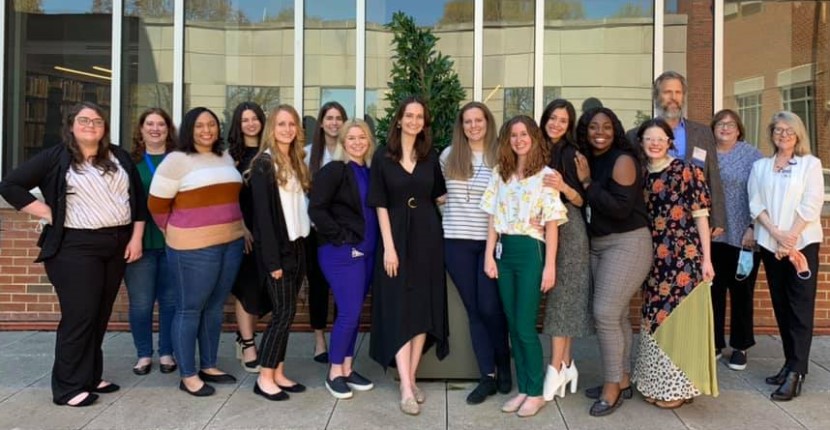 Mid-South Conference
The 51st Annual Mid-South Conference on Communicative Disorders was held March 25-26, 2021 and was our first virtual conference. The strong clinical focus of the conference attracts professionals from throughout the United States as well as graduate and undergraduate students in the field of communication sciences and disorders. The theme of the conference was "Facing the Future - Together".
Audiology Invited Speakers
Devin McCaslin, Ph.D.
Kelly Baroch, Au.D.
Holly Teagle, Au.D.
Todd Ricketts, Ph.D
Speech-Language Pathology Invited Speakers
Julie Washington, Ph.D.
Shameka Stanford, Ph.D., CCC-SLP/L
Hema Desai, M.S., CCC-SLP, BCS-S
Katie Strong, Ph.D. CCC-SLP
Heather Dunning
Antje Mefferd, Ph.D.
Keynote Speaker
Tommie L. Robinson, Jr., Ph.D., CCC-SLP
Here is the link to the Conference brochure.
Here is a link to the registration form suitable for mailing.
Here is the Eventbrite link for registration.
Additional documents available for download:
More information is coming soon!
Handouts for 2021 sessions (the password will be sent to registered attendees) - updated 3/25/2021
Posters for 2021 (the password will be sent to registered attendees) - updated 3/22/2021

Thanks go out to this year's exhibitors!
Follow us on Facebook and Twitter for updates on conference information!