Resources
Information about our language programs
This year, we are featuring news and information about the languages we offer in the Department of World Languages and Literatures. Click on the links below to take you directly to the information for that language. We will be adding additional descriptions in the coming weeks, so make sure to follow us on social media or come back soon to this page.
You can also find videos our faculty and graduate assistants shared about their favorite cultural festivals here. Feel free to use these with your students if you'd like!
---
French
Savez-vous qu'il y a un groupe à Memphis qui est passionné de la langue et de la culture française !? L'Alliance française de Memphis organise des activités pour tout le monde dans la région qui parle français ou qui s'intéresse à la culture de la France et des pays francophones. On peut pratiquer le français aux tables de conversation, assister à des concerts, et célébrer le 14 juillet, parmi d'autres activités.
L'Alliance a également collaboré avec les professeurs de français à l'Université de Memphis pour organiser des festivals de film et des présentations sur la culture française, et tous nos professeurs sont membres de l'Alliance. Tout le monde est la bienvenue !
Site web de l'AF de Memphis : https://www.afmemphis.org.
Italian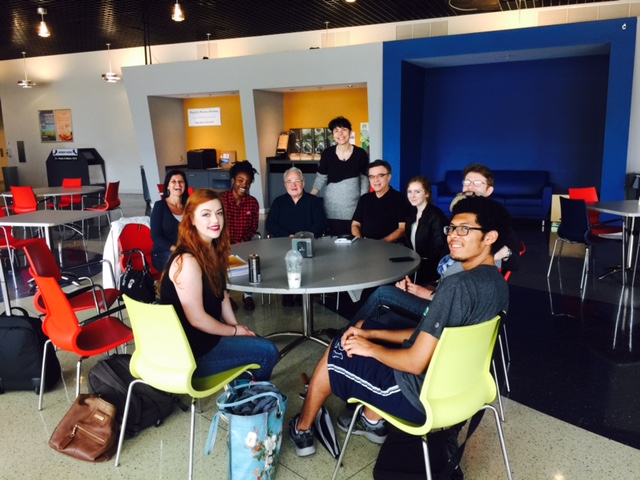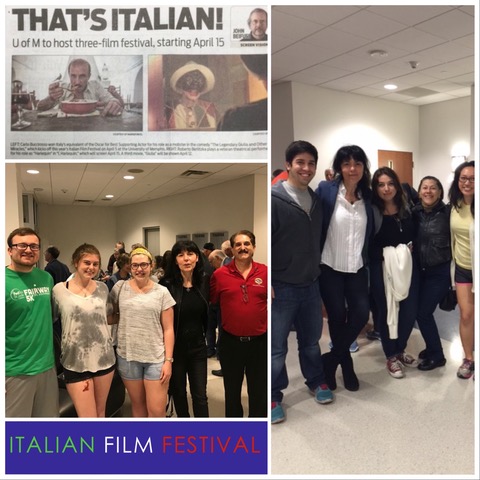 The Italian Program at the University of Memphis has been organizing on ground Spring Italian Film Festivals for UM students and for the Memphis community since 2011 (http://italianfilmfests.org/fall.html, with the support of the University of Memphis, the Italian Film Festival USA and the local Italian American organization UNICO).
Since Fall 2020, the Italian Film Festival has also added an online version of the series which takes place in the Fall. During the Spring events, UM students and the Memphis community at large have the opportunity to watch contemporary Italian films which they would not be able to watch otherwise, as well as eat Italian food and meet Italians who live in the Memphis area.
The Italian Program at the University of Memphis also offers a weekly Italian table on Fridays 12:30-1:30pm at the coffee shop of the Fedex Institute of Technology, where UM Italian students and interested members of the Memphis community can meet other Italians living in the Memphis area.
Vi aspettiamo alla tavola italiana!
Japanese
Here are photos and a description in Japanese about the Memphis Japan Festival, which took place Nov. 6, 2022.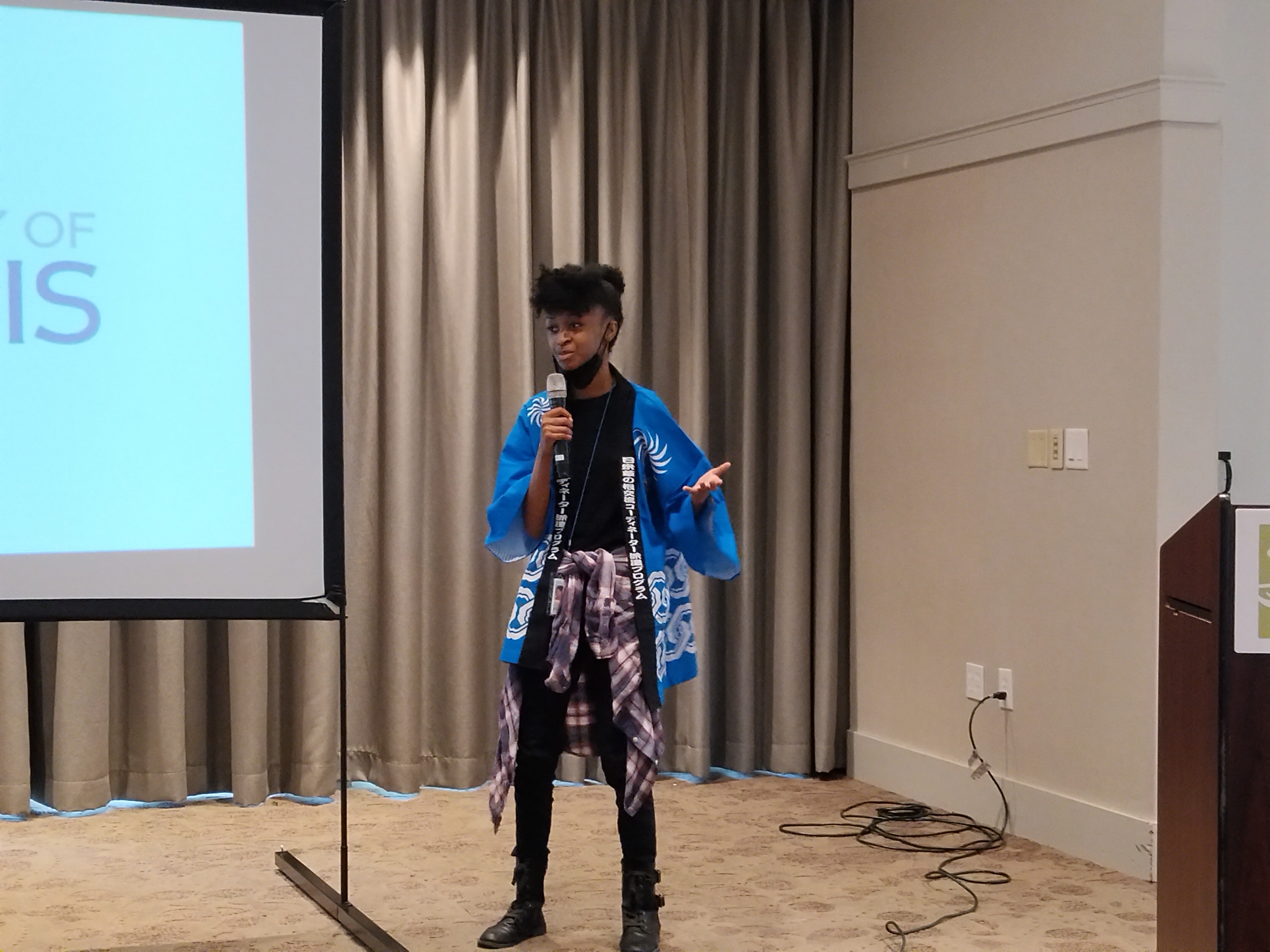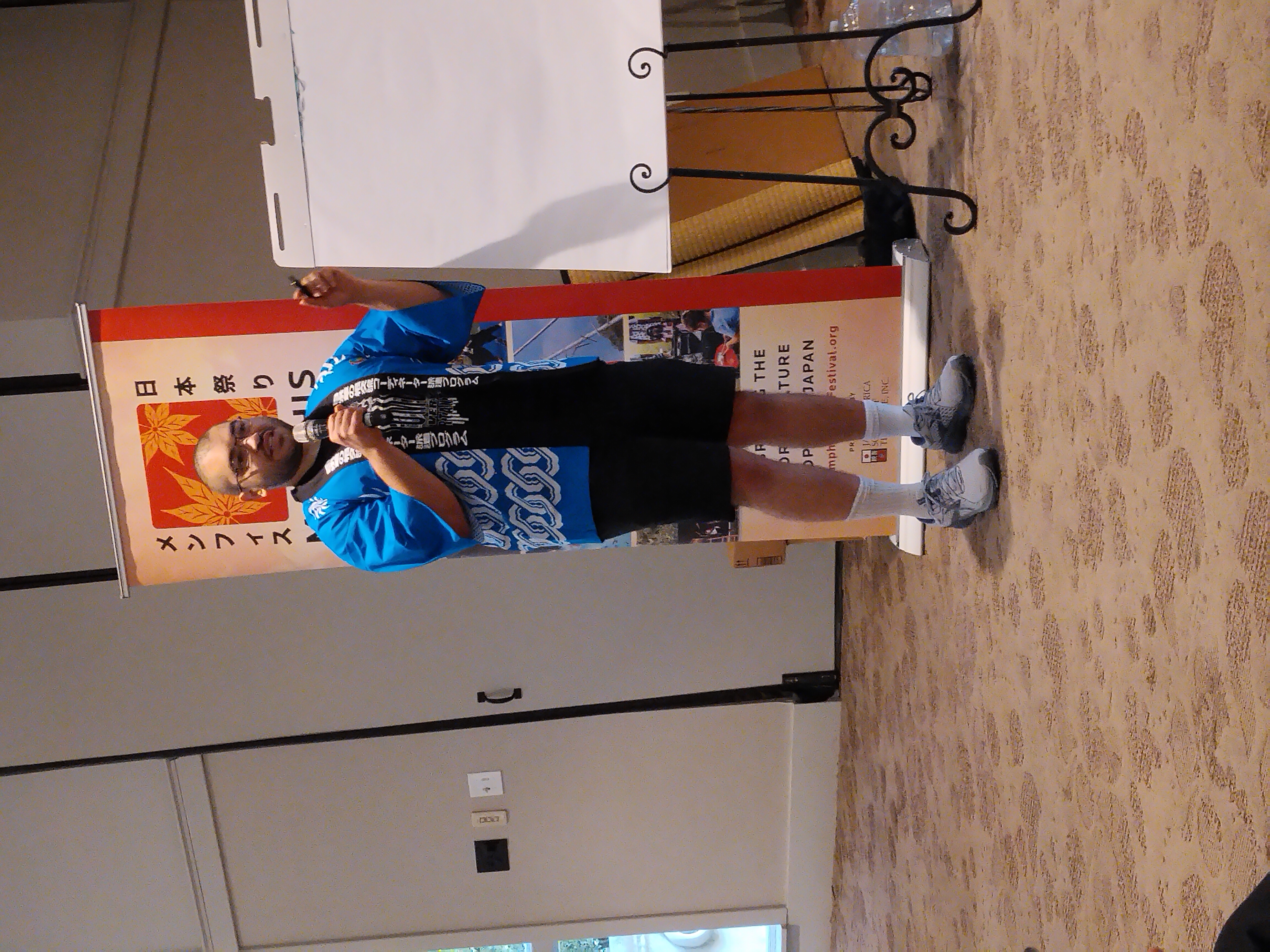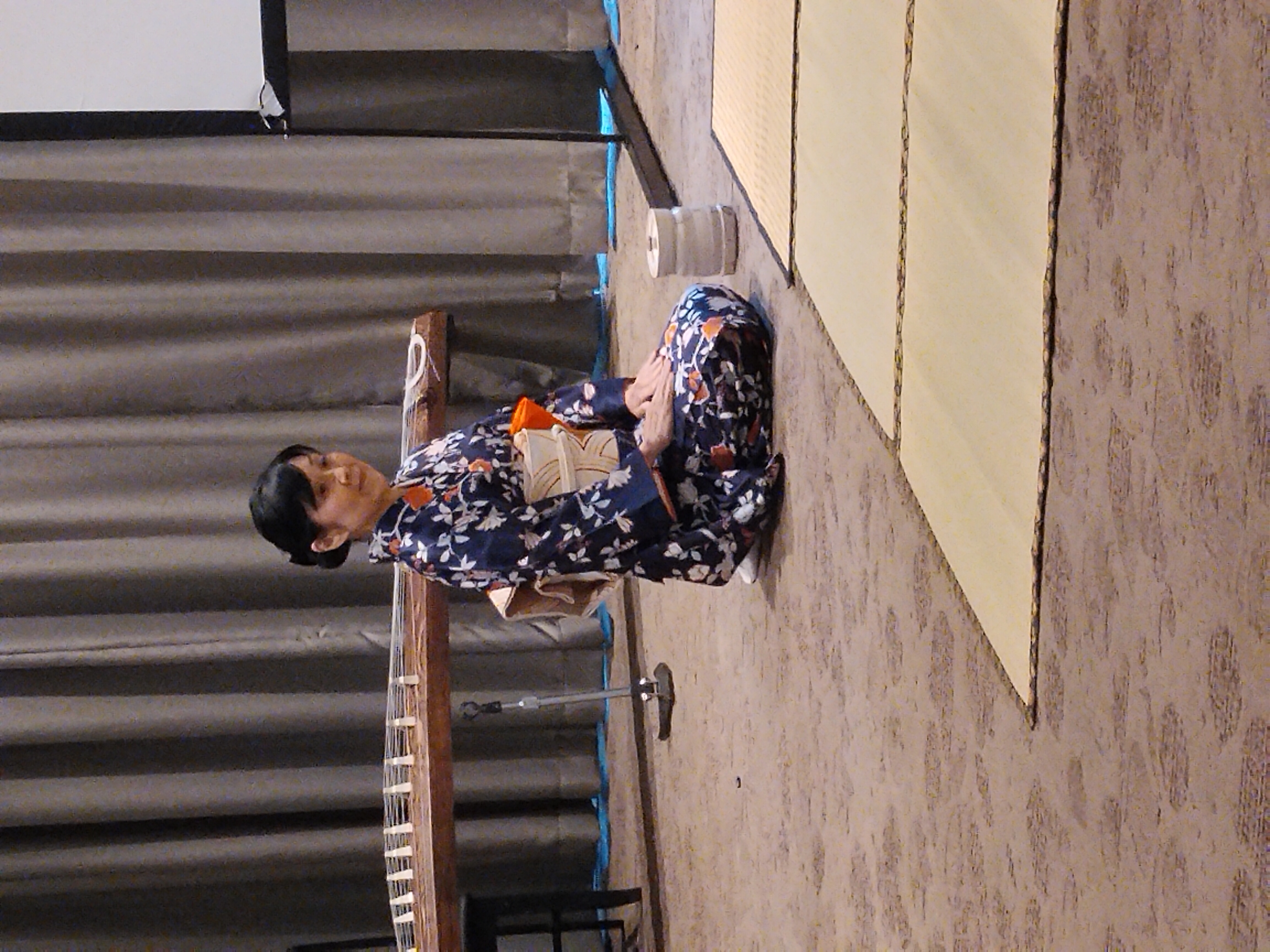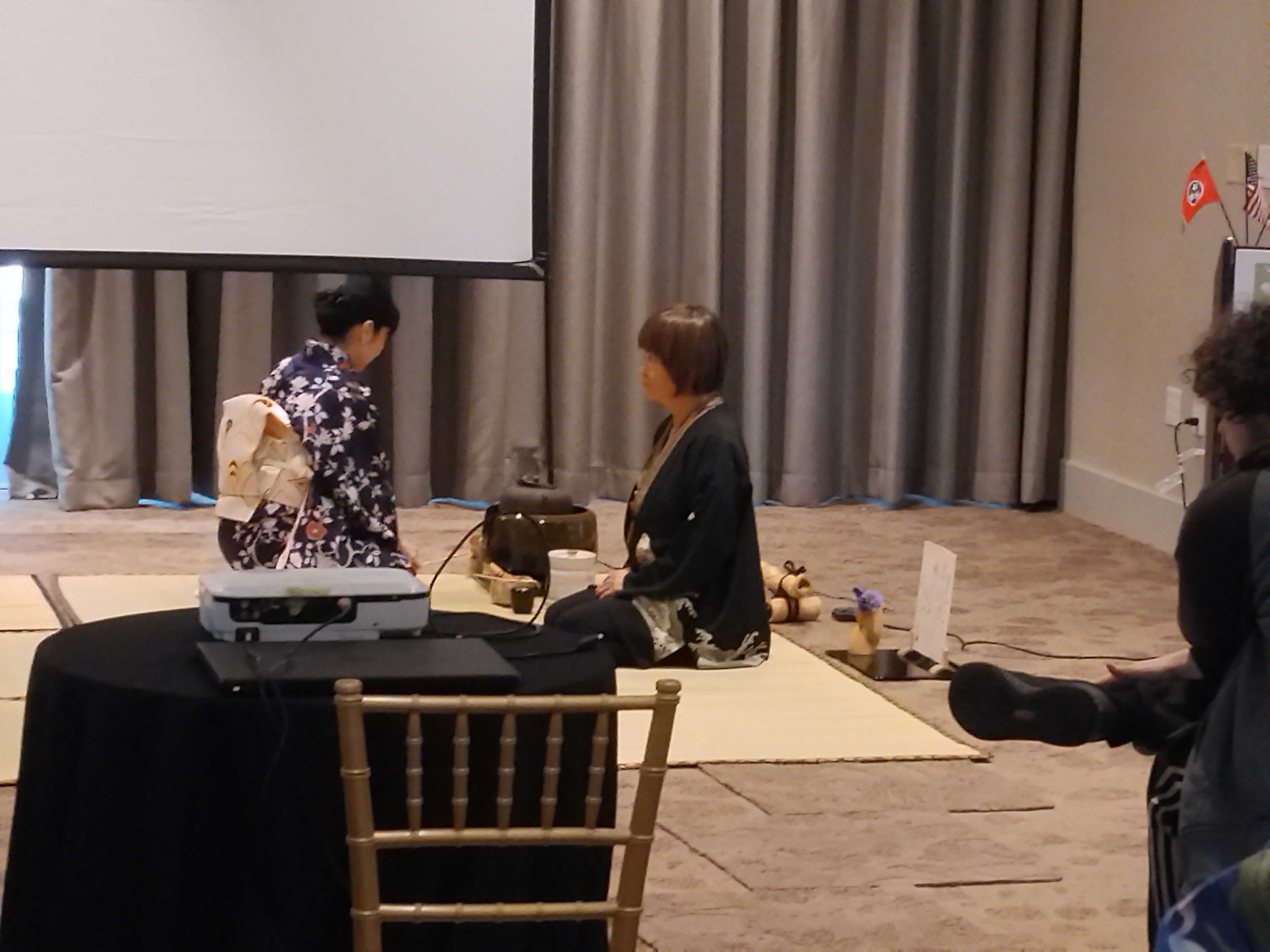 メンフィス大学の日本語プログラムは、11月のメンフィス日本祭りで、ボランティアをしました。日本語のレッスンをしたり、茶道や書道や折り紙のデモンストレーションをしました。メンフィスの日本祭りはとてもたくさんの人たちが来て、すごく楽しいお祭りでした。まだ行ったことがない人は、ぜひ行ってみたほうがいいですよ!
Spanish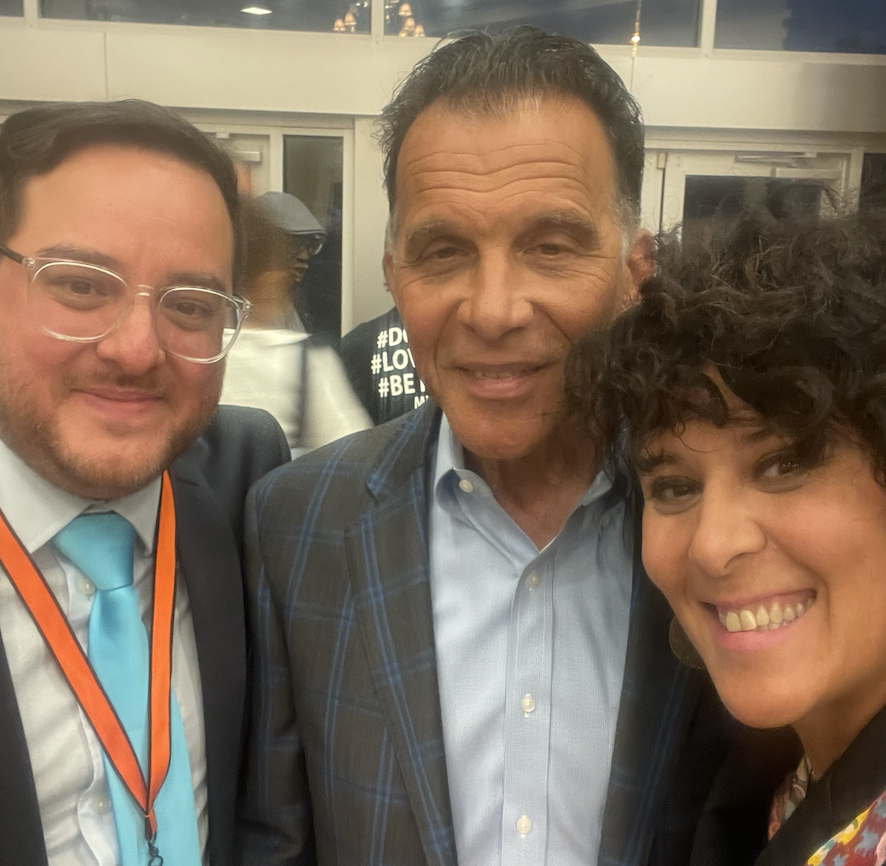 From left to right: Josias Magliocchini, legal court interpreter; Judge Tarik Sugarmon; and Dr. Diana Ruggiero
En la comunidad, siempre hay oportunidades para interpretar y traducir, del inglés al español y del español al inglés. Esto es importante porque muchas personas no entienden el inglés, pero quieren ser parte de reuniones comunitarias. Por ejemplo, la profesora Diana Ruggiero siempre encuentra oportunidades para los estudiantes, para practicar la traducción e interpretación. En la reunión de MICAH, una entidad interreligiosa que lucha por la justicia social, ella tradujo para la comunidad hispana junto con Josías Magliocchini.
Desayuno con libros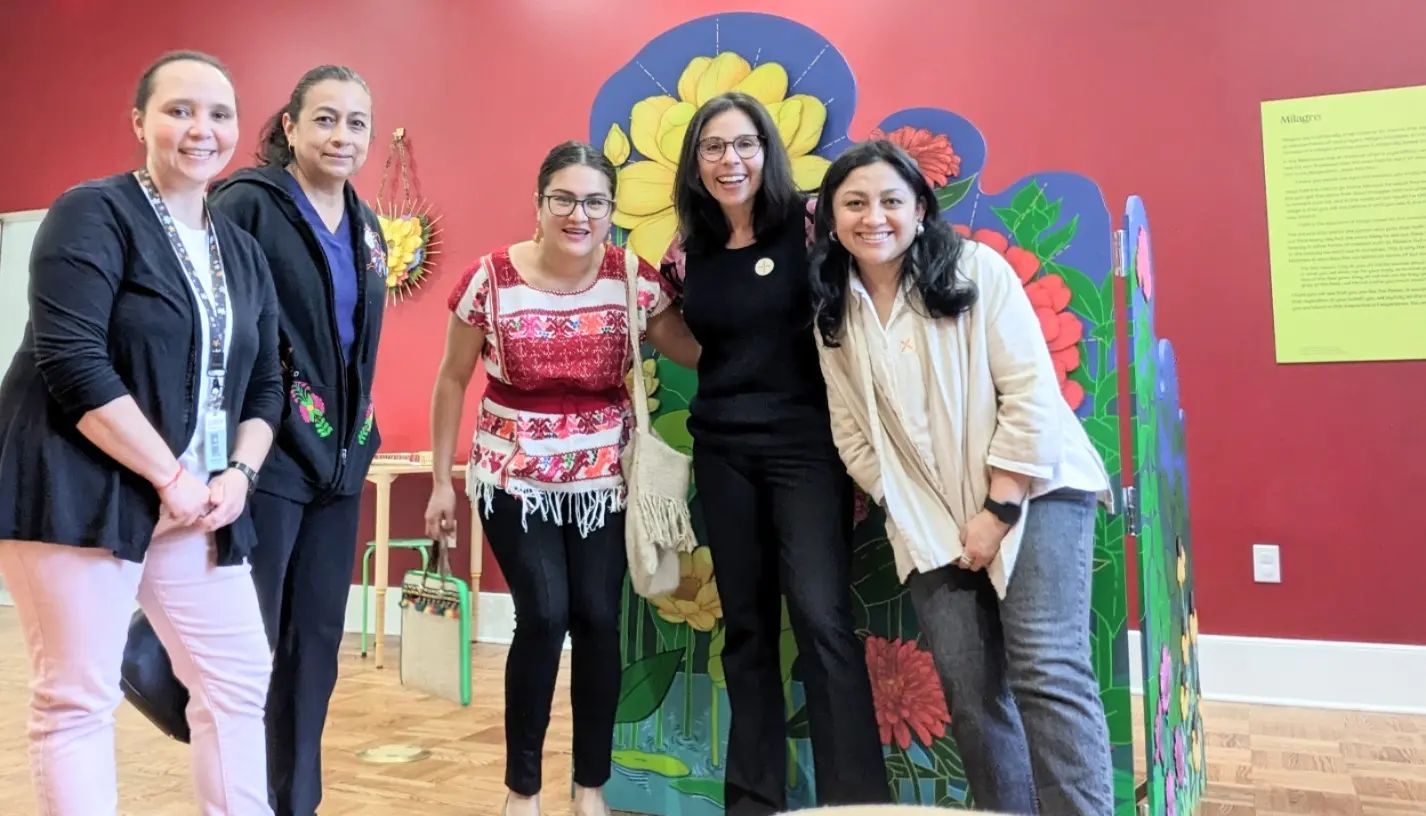 Desayuno con Libros, Memphis, es un programa comunitario que invita a la comunidad local y del Medio-Sur a compartir un desayuno, crear comunidad y promover la lectura, el tercer sábado de cada mes. Somos un grupo de madres y padres voluntarios de diferentes países que busca crear un espacio para celebrar nuestra cultura, nuestro idioma español y nuestras costumbres con desayuno y libros gratis para toda la familia. El objetivo del programa es proveer un espacio de participación en el que las familias latinas de Memphis puedan compartir, aprender y construir comunidad. La Profesora Vania Barraza Toledo de la Universidad de Memphis es una de las coordinadoras de este evento