Select a Desired Degree Program: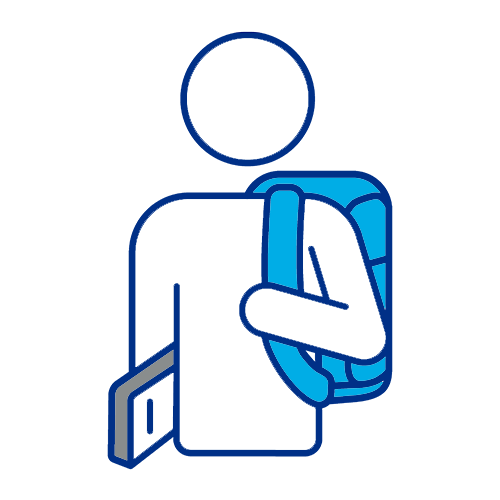 Undergraduate Programs
An undergraduate degree from the Fogelman College of Business & Economics is designed to fully prepare you for you the rigors of today's business world. Composed of six departmental areas of study, our highly ranked programs equip students to be creative thinkers and transformational leaders. We help you to develop the critical business skills necessary to achieve success and impact society, but we also instill leadership skills that go above and beyond basic managerial efficiency and bottom-line figures. Our students receive exclusive professional development opportunities designed to cultivate holistic success.
---
Graduate Programs
Are you looking to advance your degree and move further up the corporate ladder? Our award-winning MBA programs will help you achieve academic and professional success. We offer two different tracks, the Professional and Online MBA programs, which allow for flexible enrollment options and meet the needs of busy, working professionals. We also offer four specialized master's degrees in accounting, economics, information systems and finance. These programs are for students looking for advanced knowledge in a particular field by allowing the opportunity to concentrate your studies in chosen area of specialty.
---
Doctorate Programs
Our six doctoral programs provide our candidates with a balanced education, including qualitative and quantitative skills required of the modern educational professional. Our faculty is extremely research-oriented, with endowed research chairs in each academic department, keeping us on the cusp of ever-changing industries. The Ph.D. program at the Fogelman College offers a wide variety of opportunities for students interested in furthering their graduate education and this degree is a necessary requirement for individuals interested in academic careers at many colleges and universities.
---
Have you considered returning to school for a graduate degree, but you do not have the time or resources to commit to a full-time program? Most graduate certificates can be earned in just four courses and in as little as one academic year. Many do not require entrance exam scores and they also may count toward a master's degree. We offer eleven graduate certificate options ranging in topics such as data analytics, financial planning and analysis, real estate, project management, and more. These courses are designed to enhance your professional competencies in specialized areas of business.