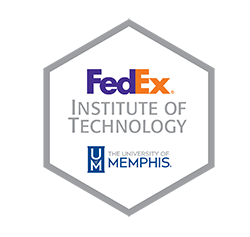 Design Thinking
Design thinking is an activity-based training course geared towards solving FedEx "real-world" problems rooted in human empathy and conducted by collaborative multidisciplinary teams. During the course, attendees will experience/cover the following
•The opportunity to explore a complex ecosystem on a white board and online collaborative tools.
•Be given challenges to analyze how products or processes work.
•Work collaboratively to build prototypes to examine how a product or process works so it can be evolved and improved.
•Work on the design thinking process and become immersed into the design thinking experience.
•Identify and apply the design thinking process to real problems and provide solutions to those problem.
Based on the Stanford d.school model of design thinking, the class will help you with strategies and outcome-based solutions to implement in your current job.
Learning Objectives
This course is by reservation only and is filled on first come-first serve basis. Invoicing and tuition reimbursement are available. Deferred Payment Acceptable
Course Administered at: FedEx Institute of Technology (365 Innovation Drive, Memphis, TN 38152)