Master of Science in Business Administration Concentration in Finance
The Master of Science in Business Administration program with a concentration in Finance is a 33-hour program that usually can be completed within 2 years. The program offers the most in depth exploration of Finance and related topics of any of the Master's programs offered at the University of Memphis. Prominent features of the program are the wide range of Finance electives, evening classes that are convenient to students working in the Memphis area, and small class sizes.
Overview of the M.S. Program
The Master of Science (MS) programs give students more emphasis in the specialty area than traditional MBA programs. Fogelman MSBA graduates work on several goals such as (1) acquiring theoretical and practical financial knowledge and skills consistent with 21st century organizational needs and financial industry careers (2) learning about academic opportunities for future success in financial certification exams or a terminal degree in Finance (3) becoming well-rounded professionals consistent with the needs in a wide variety of working situations.
The MSBA program in Finance assumes a prequalification in Calculus. Students entering with a bachelor's degree in Business or Engineering are usually able to enter the program without further study.
The MSBA program in Finance consists of 6 hours from the Business Administration core, 12 hours from the FIR (Finance, Insurance, and Real Estate) core, and 15 hours of elective courses. Under normal circumstances, a student would take 21-27 of the 33 hours from the FIR (Finance, Insurance, and Real Estate) area.
Applying to the M.S.B.A. Program in Finance
Prospective students applying to the Finance program should submit an online application and pay the relevant application fee ($35 for domestic students and $60 for international students). They should also send transcripts of the undergraduate work and test scores on either the GRE or GMAT to the Graduate Admissions Office. Candidates may get more information about taking the GRE on campus by going to www.memphis.edu/testing. Once applications are complete, the Graduate Admissions Office forwards them to the Graduate Programs Office and the FIR department for review. For US students, the Fall application deadline is July 1. The Spring application deadline is December 1.
Well-qualified undergraduate students who are in their final year of the BBA program in the Fogelman College may benefit from the Accelerated BBA/MSBA Finance program. Interested students must make an appointment with the MSBA Finance program coordinator prior to registering for their final semester of undergraduate work. These students must hold an undergraduate GPA of 3.25 or above. Once accepted in the accelerated program, students may register for up to 9 hours of graduate courses that may count for both undergraduate and graduate credit. As a result, students would be able to earn the MSBA Finance degree with only 24 hours beyond the BBA degree. Another benefit of the accelerated program is that prospective graduate students can avoid the GRE/GMAT requirement.
The college requires an evaluation of transcripts by WES for students who are applying for a graduate degree program in the Fogelman College who earned their last degree at a university outside of the USA.
Program Course Requirements
Business Administration Core
FIR 7155, Global Financial Mgmt
FIR 7410, Investment Theory and Portfolio Management
Finance Concentration
Two required courses (6 semester hours) and seven elective courses (21 semester hours) approved by the program coordinator.
Two required courses (6 semester hours)
ACCT 7080, Financial and Managerial Accounting for Managers,
FIR 7810, Advanced Financial Management, and
Seven electives courses (21 semester hours)
List A (12-21 Hours)
Four or more elective courses (12 semester hours) must come from List A:
FIR 7171, International Financial Markets
FIR 7173, Financial Analysis and Certifications
FIR 7648, Entrepreneurial Finance
FIR 7911, Internship in FIR
ACCT 7140, Financial Statement Analysis
FIR 7840, Quantitative Applications for Finance
BIT 7650, Info Syst Global Enterprise
List B (0-9 Hours)
The other three elective courses (9 semester hours) may come from List A, List B, or related courses approved by the program coordinator.
MBA Courses:
ECON 7100 Economics for the Global Executive
Finance Courses:
FIR 6331, Stock Portfolio Management
FIR 6610, Cases in Managerial Finance
FIR 6720, Management of Financial Institutions
FIR6721, Financial Derivative Markets
FIR 6770, Security Analysis/Port Mgmt
Real Estate Courses:
FIR 7301, Contemporary Real Estate Theory and Practice
FIR 7302, Real Estate Development and Sustainability
FIR 6310, Real Estate Law
FIR 6320, Real Estate Finance
FIR 6340, Real Estate Appraisal
FIR 6350, Real Estate Investments
Comprehensive Exam
During the last semester of study, each student must pass a written or oral comprehensive exam. Courses taken as part of the MS in Business Administration Program can also be counted toward the Professional Real Estate Certificate, Financial Analyst Certificate or the Financial Planning Certificate.
Internships
Students in the MSBA program may obtain up to 3 hours of academic credit for finance-related internships. In order to get 3 hours of credit for FIR 4911, they must work a minimum of 150 hours in the internship and work with a faculty member to show evidence of their accomplishments in the internship. A major advantage of studying in the Memphis area is the wide variety of employers who are able to offer work and internship opportunities for students.
The Professional Development Center (PDC) located in the Fogelman College offers a wide variety of support services to students who need assistance finding internships and career opportunities in the areas of finance and business. Students turn to the PDC for help in improving their resumes, strategies to enhance their interviewing and networking skills, and seminars to learn how to be successful in the corporate world. Finance students benefit from the professional development series Futures in Finance aimed specifically at students seeking a career in Finance.
Experiential Learning
MSBA students seeking further practical learning in the investments area may benefit from participating in the CFA Institute Research Challenge and the TVA Investment Challenge. In the CFA Institute Research Challenge, selected students compete against students from other universities to show evidence of superior ability in analyzing a single company. In the TVA Investment Challenge, students invest actual money held by the Tennessee Valley Authority with the goal of earning a higher return than teams from other regional universities.
In both competitions, University of Memphis students have at their disposal the resources of the Cook Analytics and Trading Lab, which is located on the ground floor of the Fogelman Classroom Building. This new facility greatly enhances students' abilities to conduct financial research and to acquire cutting-edge research skills that employers seek.
Further Information
The coordinator of the MSBA program in Finance is Mr. Leslie Mathis. Prospective students can request more information by contacting:
Masters Program Advisor
Leslie Mathis
Email | 901.678.4642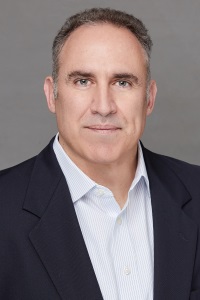 Masters Program Advisor
Dr. Allen Carrion
Email | 901.678.5930



Masters Program Advisor
Dr. Quentin Chu
Email | 901.678.4643