Students who have been accepted for the upcoming summer GSIS, will receive by email and must download and complete the "Information, Instructions and Forms" booklet for summer session they will be attending.
Accepted participants will regularly receive by email additional information and instructions. Many of these materials can also be accessed via the links on the left-hand side of this page.
This information is subject to change each year, please make sure you are consulting and using the information for the program year you have been accepted.
Updates for 2021 GSIS Students and Parents
Virtual vs. In-Person
At this time, the 2021 GSIS program has not made a decision on whether the program will be virtual (as it was successfully run in 2020) or in-person (as it has been traditionally since 1986). During the application process, students will be asked how they prefer to participate (virtual only, in-person only, or either).
Successes from the 2020 Virtual Program
59 out of the original 64 accepted students agreed to continue with the online program
Thoughtful design of an interactive online program with an approximately 4:1 student to teacher ratio
Building inclusive and engaged community through a mix of required and optional evening community engagement events
Embedding opportunities to engage with the current moment by integrating content and experts on COVID-19 and Black Lives Matter movement
Achieving a 98% student response that the overall GSIS program was "effective" or "highly effective"
Mailing Address:
Student's Name
Governor's School for International Studies
University of Memphis
110 International Center
Memphis, TN 38152
Pictures - GSIS Students In Action
GSIS students meet with U.S. Diplomat in Residence, Vallera Gibson. Diplomat Gibson currently serves as the Diplomat in Residence in Atlanta. She will assume a new post in Sudan later this summer. Diplomat Gibson shared stories of her assignments in Haiti, Guinea, and Congo as well as opportunities for students at the State Department.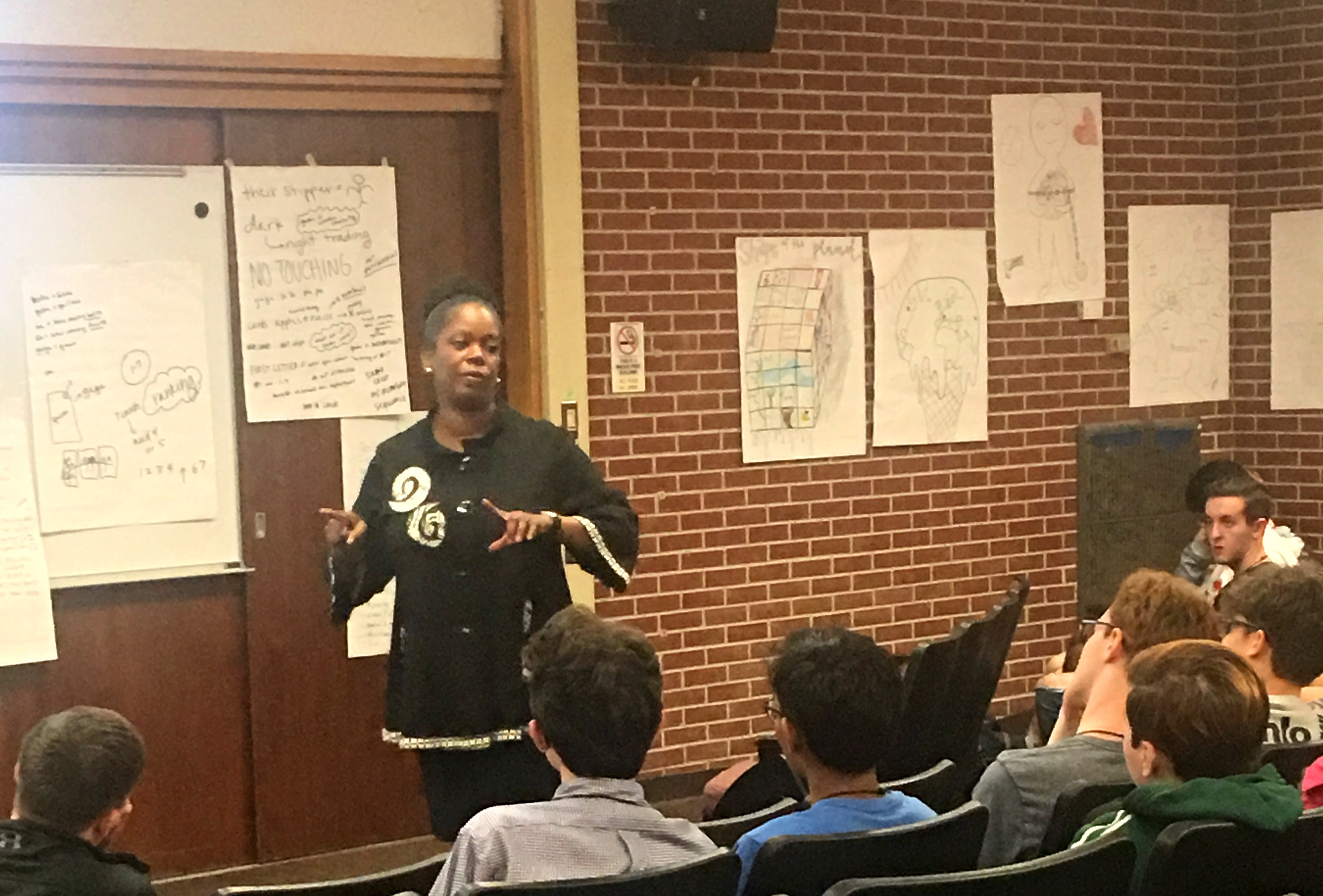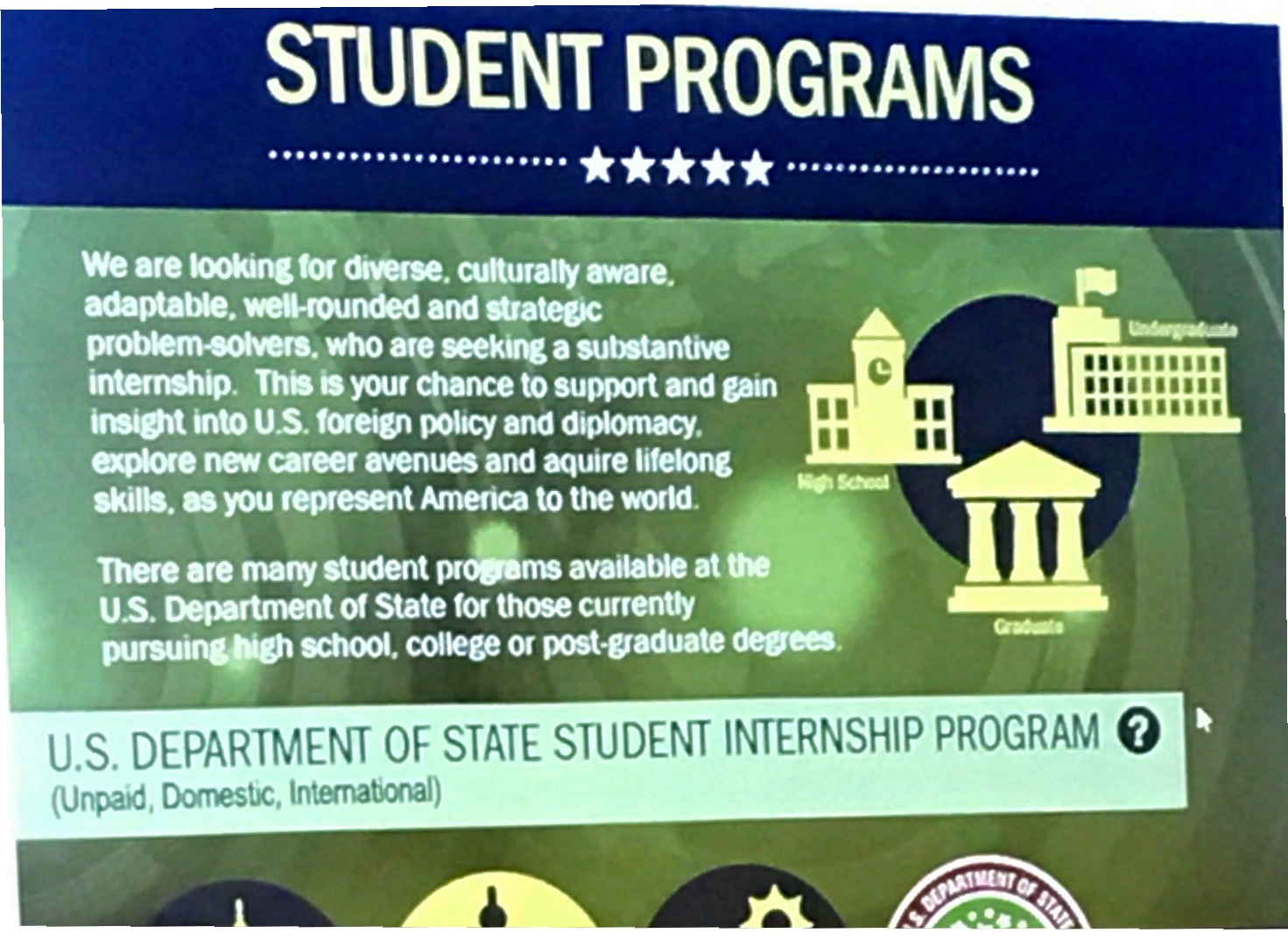 Preparing for the World Meal, where students experience the type of meal they might experience in different countries, cultures and socio-economic status.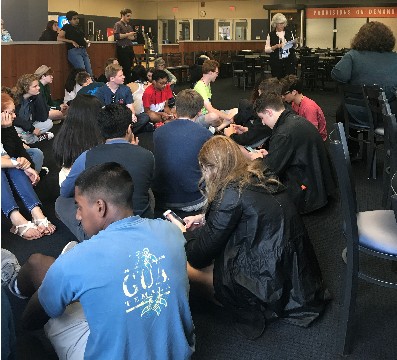 Culture Day - students participate in games and activities from other cultures - mask making, gaming, and tattooing - don't worry, they wash away!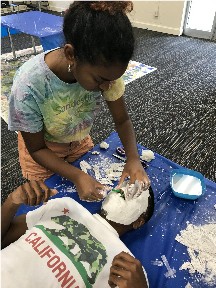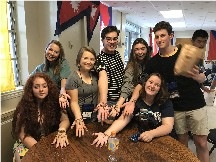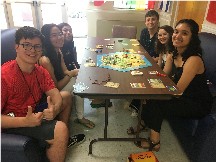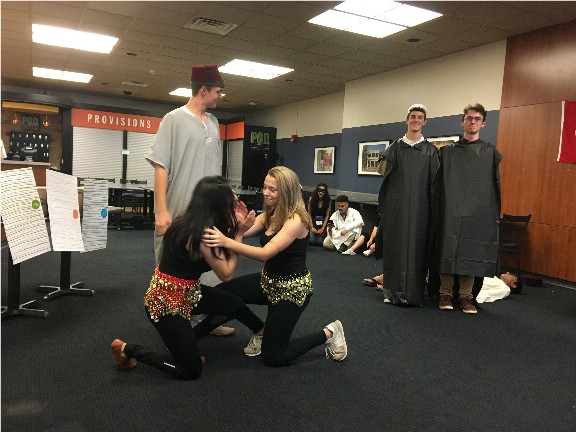 Above: Arabic Meal activity
Buddist Monks lead a meditation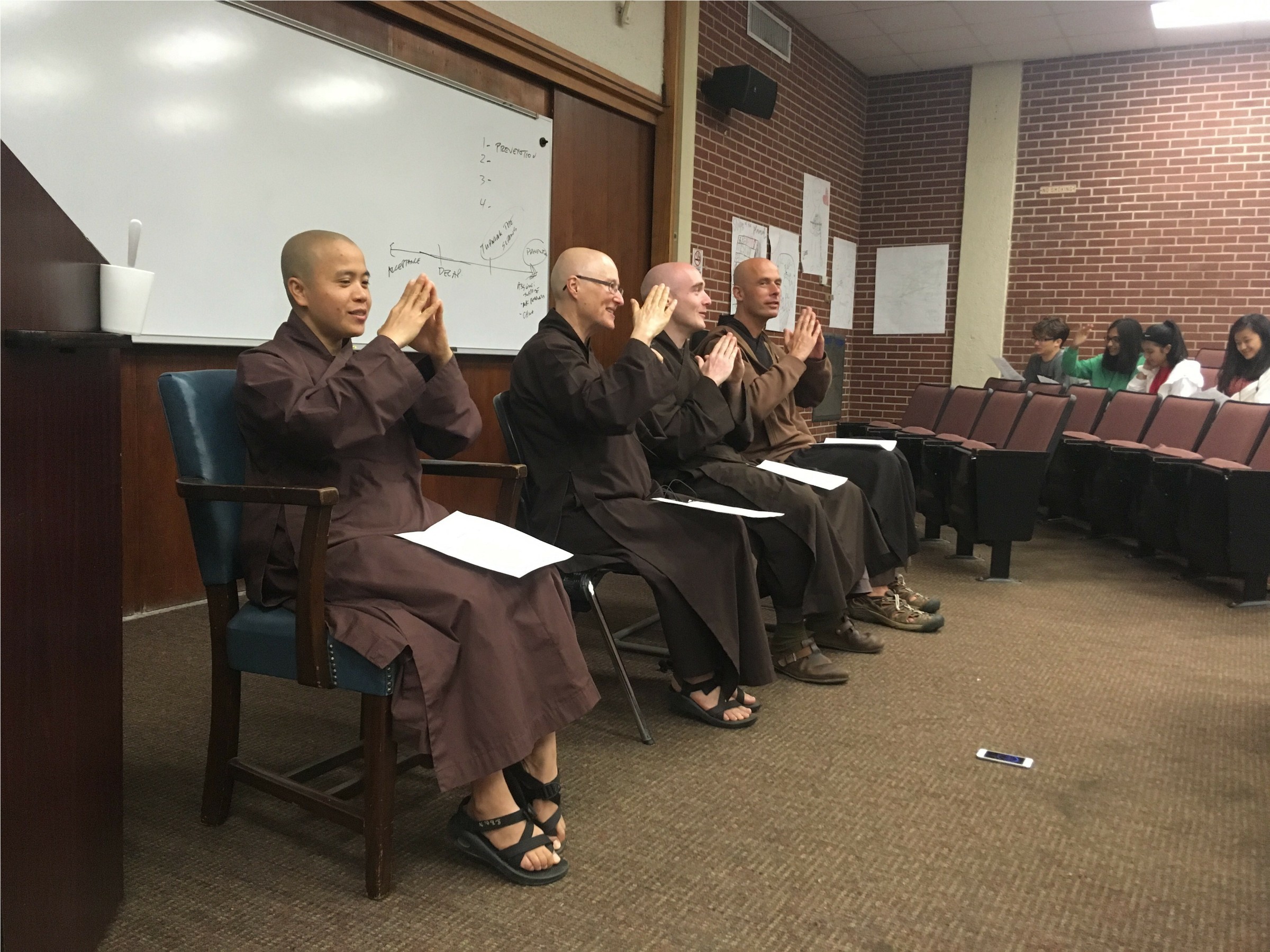 Limbo Dancing at the Portuguese Dinner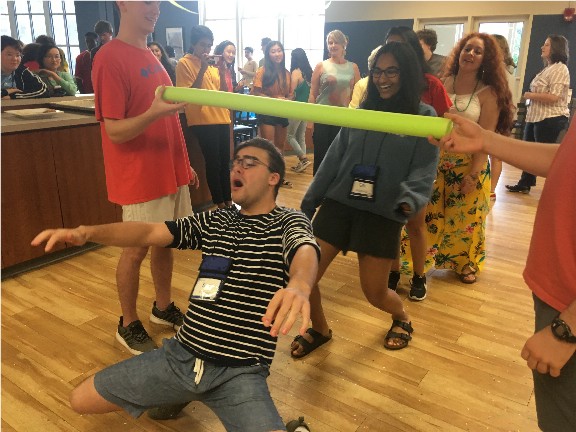 Instructor Clay Francis leads a State of the World activity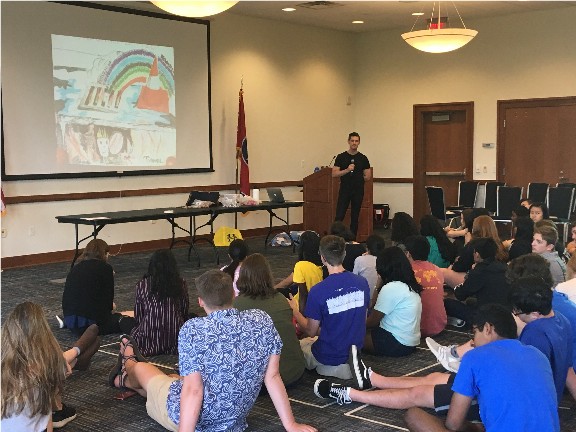 Working With Operation Broken Silence
for the past three years, GSIS students have worked with the nonprofit nongovernmental organization, OperationBroken Silence (OBS). OBS is headquartered in Memphis and founded by University of Memphis International Studies alumnus, Mark Hackett. The people of Sudan are overcoming two of the greatest challenges facing humanity today: war and genocide. Operation Broken Silence is working to accelerate their ability to generate lasting change through storytelling and movement-building, education and emergency relief, and grassroots advocacy programs.
This year our staff spent the evening of June 20 with the students having an open discussion about the crisis in Sudan and how they could be involved. Going into June 21, the students brought their newfound passion for the Sudanese people and their creativity into the campaign design process.
This year, the students split into two groups and focused on the following campaigns for our organization:
1. Refreshing the Heart of Nuba fundraising campaign, which supports Mother of Mercy Hospital in the oppressed Nuba Mountains of Sudan.
2. Creating two statewide advocacy campaigns for a House resolution and Senate resolution, both of which focus on the ongoing and most recent crisis in Sudan that began in December 2018.
Below are a few pictures of the day's activities. for more information about the 2019 GSIS class' involvement with Operation Broken Silence, visit https://www.operationbrokensilence.org/blog/movement-spotlight-tennessee-governors-school-students/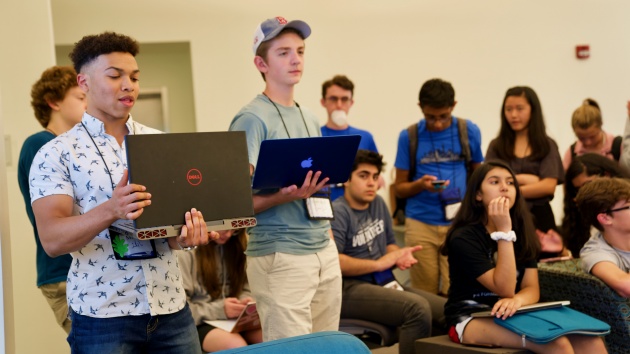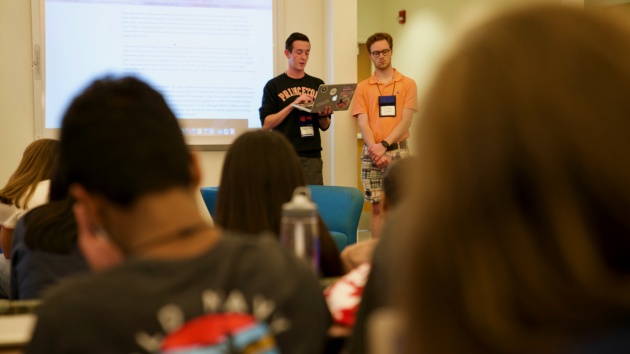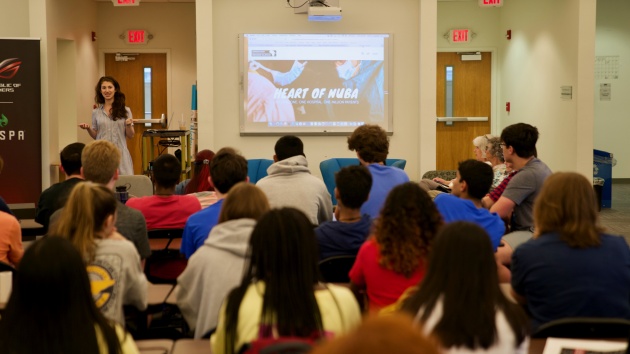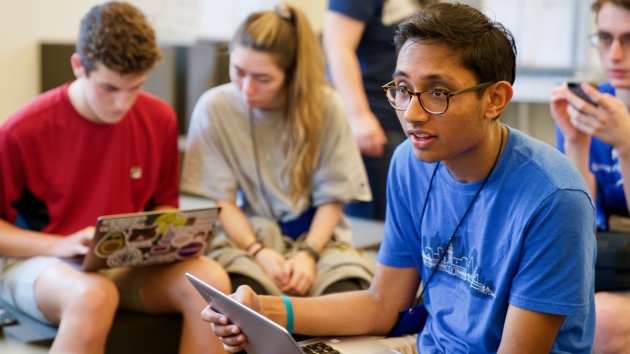 University of Memphis Governor's School Information, Instruction's and Forms