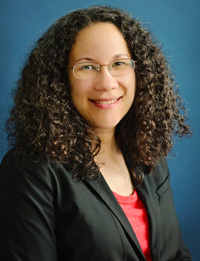 Beverly A. Tsacoyianis
Assistant Professor
Email
btscynis@memphis.edu
Office Hours
Email for Hours
Education
Ph.D., History, Washington University in St. Louis, 2014
Fields of interest
Modern Middle East; Islamic History; 20th-century global and comparative history; history of science and medicine, Israel and Palestine, gender and sexuality studies
Courses taught
Modern Middle East; Ottoman Empire; Intro to Islamic Civilization; The Politics of Health in the Modern Middle East; Understanding the Arab Spring and Uprisings in the Middle East; the Arab-Israeli Conflict; World Since 1945; Studies in Global History: Science, Empire, and Responses; Islamic History to 1405
Representative Publications
Book Review: Disability in the Ottoman Arab World, 1500-1800. Arab Studies Journal XXIV (1) (2016): 310-314.
Recent conference presentations
"Arabo-Islamic Approaches to the Use of Herbs, Potions, and Fragrances for Physical and Spiritual Healing and Magic," Dixon Gallery & Gardens Munch and Learn Series, Memphis, June 7, 2017
"Women of Color in the Academy workshop participant, Stanford University, March 9-11, 2017
"The Trouble with Spirits: Mental Illness and Treatment in Modern Syria and Lebanon," Middle Eastern Disability History workshop, University of Maryland Department of History, College Park, MD, November 12, 2015
"Mental Illness and the Plural Medical Marketplace in Syria, 1922-1956," "Public Health, Wellness, and the Emerging Nation-State" Panel, Middle East Studies Association (MESA) 45th annual meeting, Washington D.C., December 1-4, 2011
Administration and Service
Graduate Awards Committee
Teaching and Mentoring Committee
Primary Faculty Advisor, Muslim Student Association (2013 – 2018)
Current projects
I am currently completing a book manuscript on trauma, mental illness, and treatment in Syria and Lebanon since the 1890s through an analysis of hospital records as well as ethnographic data, oral history research, historical fiction, and journalistic non-fiction. I argue that psychiatrists presented mental health treatment to Syrians and Lebanese as more than just a way to control or cure mental illness, but as a modernizing worldview to combat popular ideas about jinn-based origins of mental illness and to encourage acceptance of psychiatry. Hospital staff in Syria were so careful to present a purely psychiatric framework for illness that they distanced themselves almost completely from vernacular healing. This decision hastened a vernacular-psychiatric division in the medical landscape where healing systems in other parts of the Middle East had begun to integrate certain local customs. Treatment devoid of spiritual therapies ultimately delegitimized psychiatry among lower classes. The mental health landscape for Lebanese and Syrians in the twentieth century remained open to non-psychiatric alternatives. The book includes chapters on trauma during periods of conflict, particularly the Lebanese Civil War and the current Syrian civil war, and the resulting humanitarian and refugee crises. The legitimacy of treatment, the professionalization of healers, and the authority of cultural worldviews are central issues to the study of health care provision in the region, but they reflect overarching themes in, and invite comparison to, numerous communities beyond the Middle East where alternative healing systems continue to draw support in the face of increasingly globalized biomedical practices.