Partners in the Struggle: Dr. Ben and Frances Hooks Work for Equality in Memphis and the Nation
By J.R. (Pitt) Hyde, III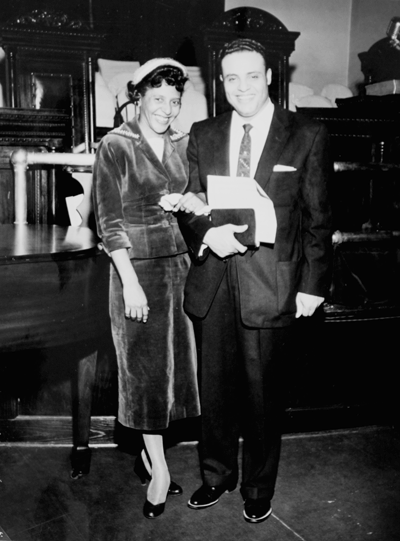 He was both a man of God and a man of the people, and she was pioneer for progress in her own right. In their powerful life's partnership, Ben and Frances Hooks were forces for a better Memphis and for a United States that lived fully up to its founding ideals.
It's not possible to talk about one without the other.
Together, they were bridge builders and coalition creators, bringing people together and inspiring them by their unwavering refusal to surrender to hate and division – or to even consider anyone a foe – as they led the movement for civil rights.
I was fortunate to see Ben in all kinds of settings: from emotional board meetings in the early years of the National Civil Rights Museum to pulpits where he commanded audiences' attention like no one I have ever seen, and from breaking the color line time and time again to accepting the Presidential Medal of Freedom in the White House.
Born into the segregated South and confronted with Jim Crow laws, he embodied the nonviolent resistance philosophy of the Civil Rights Movement. He was courageous and met each challenge and every opponent with a smile and warmth. This did not mean that he was not devoted to his principles and the cause of equal rights. It meant that he saw every person as a potential proponent to the cause, refusing to respond in kind to resentment and refusing to write off anyone, even in the face of prejudice and intolerance.
In practicing what he preached, he witnessed to the cause of civil rights, mobilized its supporters, and brought in people of all stripes. He and Frances dedicated their lives to the cause of equal rights and they were always working to serve that goal. Their disarming dispositions and the depth of their character was a clear reflection of the truth and logic of that goal.
I was friends with Ben for a long, long time, and we worked together on so many projects for the betterment of our community and our country. In Memphis, in particular, that included his labor of love - the National Civil Rights Museum. He was a unifier instrumental in it becoming a true national institute, and as chairman for so many years, he brought it stability and worked in a constructive way to make it one of the country's premier heritage and cultural museums.
Ben once described it this way: "The museum is a sacred place – consecrated by the blood of a martyr to civil rights and hallowed by millions of people who look to it as a source of reconciliation and inspiration. That's why to me the mission of the museum has never been words on a sheet of paper. Rather, the mission is real and alive. It belongs to every American, and that's why we have made every effort to ensure that it reflects the best of our city, that it's a place where we are open and honest about the issues of race, and that it contributes to a reservoir of good will that is needed for our city to progress."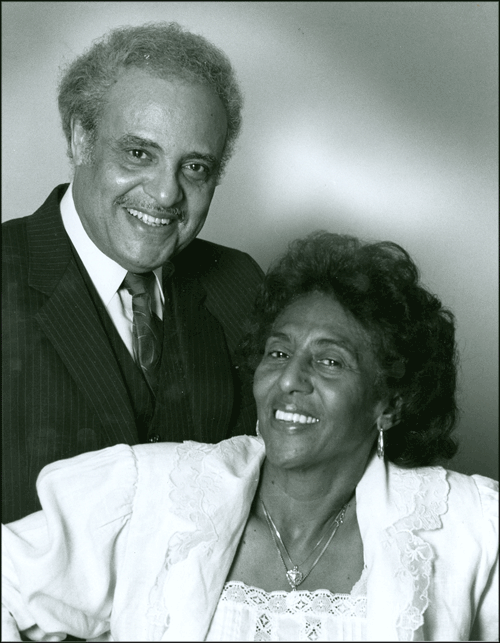 It was an ambitious vision for the National Civil Rights Museum, but because of Ben, it was realized. Then again, as first African American Shelby County judge, first African American head of the Federal Communications Commission, and as head for 15 years of the NAACP, he always did an amazing job because of the magnetism of his personality and the rightness of his cause. His vast array of accomplishments was always firmly planted in the purity of his approach. He was the embodiment of Dr. Martin Luther King, Jr.'s words about open engagement while harboring malice to no one.
As Ben was first to say, he would never have accomplished as much without Frances at his side. She was an educator, mentor, role model, adviser, and friend to so many of us who were blessed to spend intimate evenings with the two of them and to talk about so many things that mattered. Her advice was always loving and straightforward, her actions were a mix of strength and humility, and the purpose she set for her life was to lift up the people around her.
When Ben was once asked what he was working for, he said: "We are working for Jesus and justice." He regularly answered in the plural, not out of self-importance, but because he and Frances were a team – full partners in life and his work. In addition to being a champion for Ben's work, she was co-founder of Memphis Volunteer Placement, which helped African American students apply for financial aid for college, founding member of the Women's Foundation of Greater Memphis, and founder of Women in the NAACP.
King once said that life's most urgent question is: What are you doing for others? Ultimately, the answer speaks to the legacy of Ben and Frances because every day they dedicated themselves to helping others unselfishly and with love. Barbara and I were blessed to have them as our friends.
---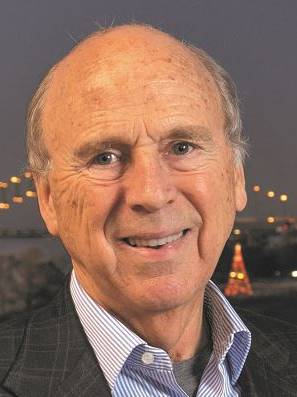 Pitt Hyde is an entrepreneur and philanthropist who founded the AutoZone car parts store.