ThermoFisher Histostar Tissue Embedding Station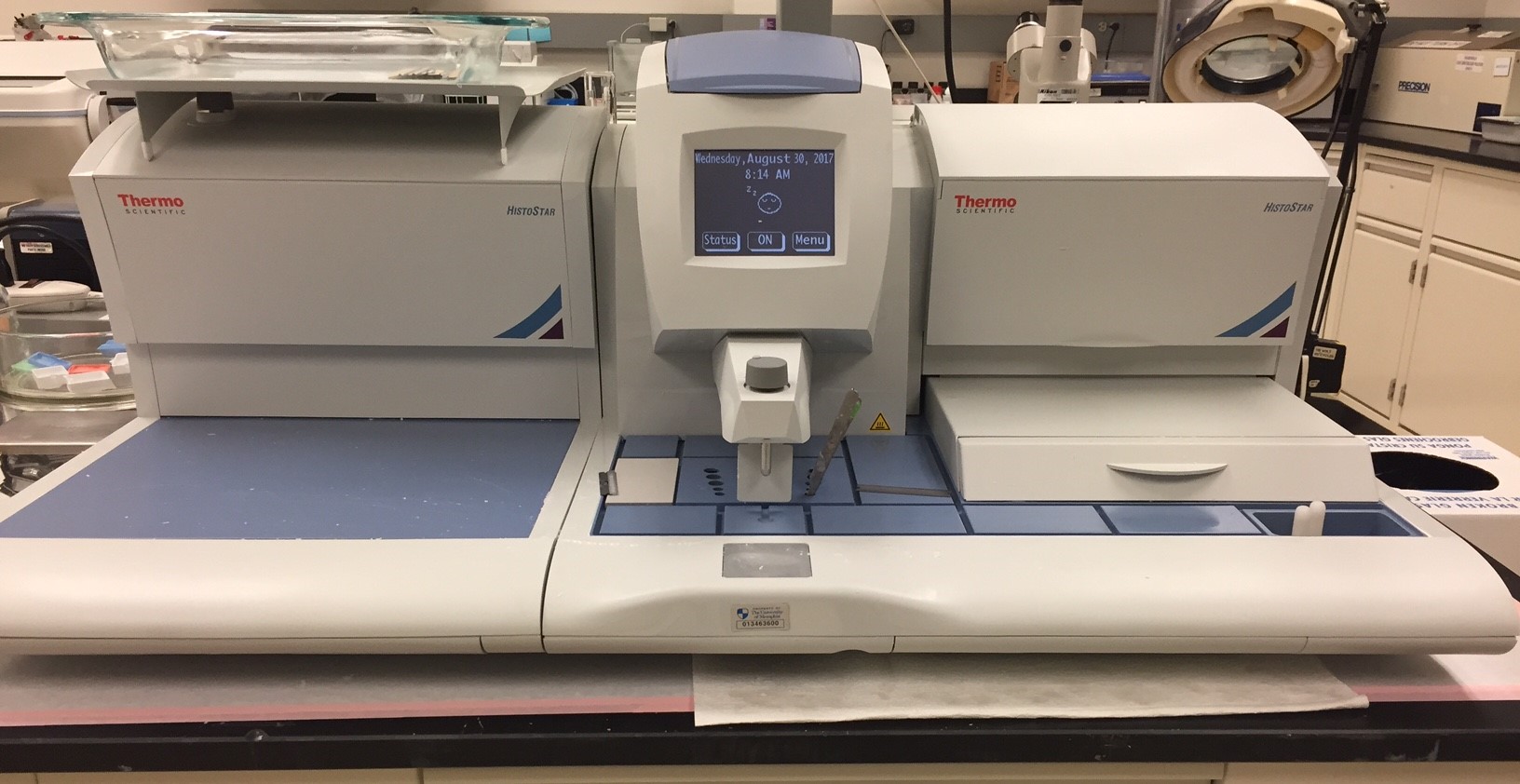 Brief Description
The Histostar is a tissue embedding station which enables to produce paraffin embedded tissue blocks. The embedding station has a separately heated paraffin dispensing system with an integrated filter. The conveniently located refrigeration spot enables to consistently produce excellent paraffin embedded tissues with precise specimen orientation.
The Histostar paraffin embedding unit features a digital programmable interface which enables to program individual temperature settings for the paraffin reservoir, cassette bath, mold warmer and work surface.
Click Here to learn more about the ThermoFisher Histostar Embedding Station
Applications
Embedding is the process by which tissues are surrounded by a medium such as paraffin wax. The orientation of tissue in melted paraffin which when solidified will provide sufficient external support during sectioning by keeping intact all parts of the tissue when sections are cut.
Requirements for embedding are as follows:
Clean, filtered paraffin wax held at 2-4°C above its melting point
A cold plate to rapidly cool the wax
Tissue embedding molds