Dr. Robert Read
Veterinary Pathologist
Office
201A Life Sciences Building
Office Hours
By Email Appointment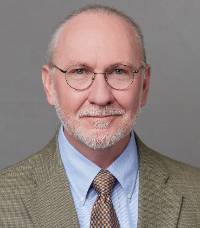 Dr. Read is a board certified veterinary pathologist and research scientist specializing in basic and biomedical research. Dr. Read provides expert advice and services to investigators, bringing expertise is in gross and microscopic pathology. He performs, advises and instructs in necropsy, tissue sampling and preparation as well as histopathology and clinical pathology. Additionally, his expertise is valuable in planning animal studies, He has extensive experience with a wide variety of species but particularly inbred and genetically engineered rodents. In addition to standard histology, he is experienced with many special techniques such as special stains, immunohistochemistry, immunofluorescence, in situ hybridization and electron microscopy.
Dr. Read has a diverse background that includes collaboration with many different disciplines in basic and applied, academic and medical research. As well, he has experience in industrial research on pharmaceutical and medical device discovery and development, toxicologic pathology and animal models of human diseases. Dr. Read started in clinical veterinary practice, but his interest in nutrition led him into research. His experiences with research, such as tissue culture, protein chemistry, molecular biology and laboratory animal medicine, provide a strong foundation for his contributions to research.
Dr. Read will consult initially without charge. It is highly recommended to consult prior to undertaking new animal research where histology is expected to be used.
Education
1977: DVM (Veterinary Medicine), Texas A&M University
1991: PhD (Biochemistry), University of Texas, Austin
1988-1990: Research Fellow, Department of Gastroenterology, Vanderbilt University Medical Center, Nashville, TN
1999-2002: Veterinary Pathology Residency, Mississippi State University
2005: Diplomate, American College of Veterinary Pathologists
Professional
2018 – present: Adjunct Associate Professor Genetics, Genomics and Informatics, UTHSC, Memphis, TN
2017 – present: Associate Professor, Biological Sciences, University of Memphis, TN
2017 – present: Director, Veterinary Pathology TriMetis Life Sciences, Memphis, TN
2012 -2017: Veterinary Pathologist, ComPathCon Research, PLLC
2010 – 2012: Associate Director, Pathology, Lexicon Pharmaceuticals
2006 – 2010: Veterinary Pathologist, Pathology, Lexicon Pharmaceuticals
2002 – 2006: Assistant Professor, Pathology, Mississippi State University, CVM
1999 – 2002: Resident, Veterinary Pathology, Mississippi State University, CVM
1995 – 1999: Relief Veterinarian, Locum Tenens in Central and Southeast Texas
1993 – 1995: Assistant Professor, Pathology, University of Texas Southwestern Medical Center, Dallas
1991 – 1993: Assistant Instructor, Pathology, University of Texas Southwestern Medical Center, Dallas
1991: Assistant Director, Animal Care, Vanderbilt University Medical Center
1988 – 1990: Research Fellow, Medicine, Vanderbilt University Medical Center
1985 – 1988: Graduate Student, RA/TA, University of Texas at Austin
1981 – 1984: Post-doctoral Research Associate, Clayton Foundation Biochemical Institute, University of Texas, Austin
1977 – 1988: Veterinarian – multiple practices, Texas and Louisiana
Publications (selected out of over 40 publications)
Hitesh Soni, Taisiya Yakimkova, Anberitha T. Matthews, Paul K. Amartey, Robert W. Read, Randal K. Buddington & Adebowale Adebiyi (2019) "Early onset of renal oxidative stress in small for gestational age newborn pigs" Redox Report, 24(1): 10-16.
Fetz AE, Neeli I, Buddington KK, Read RW, Smeltzer MP, Radic MZ, Bowlin GL (2018) "Localized Delivery of Cl-Amidine From Electrospun Polydioxanone Templates to Regulate Acute Neutrophil NETosis: A Preliminary Evaluation of the PAD4 Inhibitor for Tissue Engineering" Front Pharmacol. 28(9):289.
Vogel P, Read RW, Hansen GM, Powell DR, Kantaputra PN, Zambrowicz B, Brommage R. (2016) "Dentin Dysplasia in Notum Knockout Mice." Vet Pathol. 53(4):853-62. PMID: 26926082
Vogel P, Gelfman CM, Issa T, Payne BJ, Hansen GM, Read RW, Jones C, Pitcher MR, Ding ZM, DaCosta CM, Shadoan MK, Vance RB, Powell DR. (2014) "Nephronophthisis and Retinal Degeneration in Tmem218-/- Mice: A Novel Mouse Model for Senior-Løken Syndrome?" Veterinary Pathology 52(3):580-95
Salojin KV, Hamman BD, Chang WC, Jhaver KG, Al-Shami A, Crisostomo J, Wilkins C, Digeorge-Foushee AM, Allen J, Patel N, Gopinathan S, Zhou J, Nouraldeen A, Jessop TC, Bagdanoff JT, Augeri DJ, Read R, Vogel P, Swaffield J, Wilson A, Platt KA, Carson KG, Main A, Zambrowicz BP, Oravecz T. (2014) "Genetic deletion of Mst1 alters T cell function and protects against autoimmunity". PLoS One. 22;9(5):e98151.
Robert Read, Katerina Savelieva, Kevin Baker, Gwenn Hansen and Peter Vogel (2011) "Histopathological and Neurological features of Atg4b knockout mice" Vet Pathol 48(2):486-94
Robert Read, Gwenn Hansen, Jeff Kramer, Rick Finch, Ling Li and Peter Vogel (2009) "Ectonucleoside triphosphate diphosphohydrolase type 5 (Entpd5) deficient mice develop progressive hepatopathy, hepatocellular tumors and spermatogenic arrest" Vet Pathol 46(3): 491-504.
Read, R.W., Rodriguez, DB and Summers, BA (2005) "West Nile Virus Encephalitis in a Dog" Vet Pathol 42(2): 219-222.
Read, R., Bellew, T., Yang, J.-G., Hill, K.E., Palmer, I.S. and Burk, R.F. (1990) "Selenium and Amino Acid Composition of Selenoprotein P, the Major Selenoprotein in Rat Serum" J. Biol. Chem. 265(29), 17899-17905.