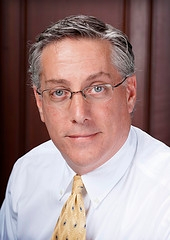 David S. Romantz
Professor of Law
Email
dromantz@memphis.edu
Office
Law School, Office 369
About Professor Romantz
Professor Romantz is the Olin Atkins University Professor. He served as Associate Dean for Academic Affairs from 2009 - 2015 and served as Director of Legal Methods from 1998 - 2009. Professor Romantz writes about statutory interpretation in the United States Supreme Court. He also co-created the now-ubiquitous CREAC legal-writing paradigm in his book on legal analysis. He is the faculty advisor for the Law School Honor Council and the Hispanic Law Students Association. He serves as Hearing Officer for the Office of University Counsel and the Office Institutional Equity at the University of Memphis; and, is an Advisory Board Member on the Public Safety Institute at the University of Memphis. He frequently is invited to serve on law school accreditation site teams for the American Bar Association. In 2020, he was named the Unity in Diversity Professor of the Year.
Education
B.A., 1987 University of Michigan; J.D. (cum laude), 1995, Suffolk University Law School
Admitted
Massachusetts (1995); New York (1997)
Experience
Professor Romantz served as an Assistant District Attorney (Special) in Essex County Massachusetts from 1995 – 1996. In 1996, he took a sabbatical to teach in the Legal Practice Skills Program at Suffolk University Law School. He never looked back.
Teaching Interests
Legislation, Administrative Law, Housing Adjudication Clinic, Criminal Law, Criminal Procedure
Recent Publications
In Defense of Legislative History, 90 MISS. L.J. xxx (2021)
Legal Analysis: The Fundamental Skill (co-authored) (Carolina Academic Press, 3d ed. 2020)
Reconstructing the Rule of Lenity, 40 CARDOZO L. REV. 523 (2019)