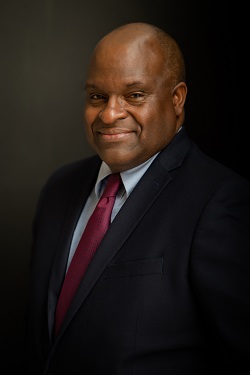 About Professor Gipson
Professor Gipson joined the Memphis faculty in 2020. He brings a rich history of experience to the faculty as a former practitioner and an academic. Professor Gipson previously served on the faculty at Soongsil University in Seoul, Korea where he taught a variety of courses in the school's Global Law Program. He then taught Torts, Criminal Law, International Law, International Business Transactions, International Trade Law, and Remedies at the University of La Verne College of Law in Ontario, California. Prior to transitioning into academia, Professor Gipson was a Grader of essay questions for the California Bar Exam for five years.
During law school, Professor Gipson externed with Federal Magistrate Judge Maria-Elena James in the U.S. District Court for the Northern District of California. After graduation, Professor Gipson worked for insurance defense firms litigating both maritime law matters and then complex/class action claims. He spent the latter part of his career representing aviation clients in private transactions, regulatory enforcement actions, and civil litigation arising from aviation accidents.
Professor Gipson's scholarship encompasses a mixture of international trade and aviation law issues. His scholarly work appears in both domestic and international legal journals. Professor Gipson regularly presents at conferences and continuing legal education seminars. Recent appearances include speaking engagements in Dubai, Athens, and in webinars broadcast in the United States on drone law issues.
Teaching Interests
Torts I, Torts II, International Economic Policy, Remedies, Conflict of Laws.