SGA Executive Branch
The Executive Branch of the Student Government Association is led by the President and Vice President. They have a small cabinet of advisors that keep them informed about all aspects of campus life. The Executive Branch is responsible for faithfully executing all laws set forth by the Legislative Branch, insuring that they are properly addressed by the appropriate administrators at the University of Memphis. The Executive Branch also advises the Freshman Senate.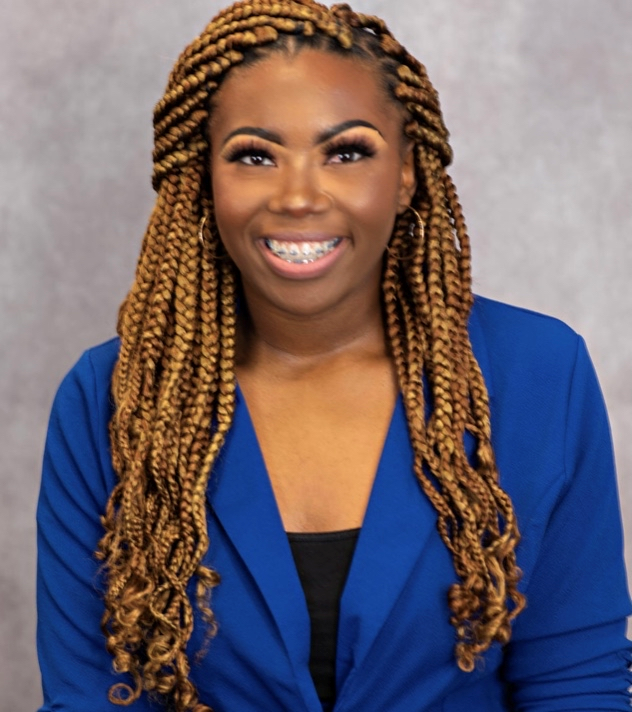 Atlantica Smith
President
tsmith61@memphis.edu
Atlantica Smith's path was not the same as her fellow classmates. She came to the University of Memphis in 2020 in the middle of the Covid Quarantine and began her involved campus life by partaking in the University Transfer extended orientation program, known as FLITE Camp. She will be a senior pursing her first degree in Arts with a concentration in Graphic Design. After graduation, she plans to go straight into her independent music career as a Professional Singer, while also working on obtaining her second degree in the Fall of 2023 in Commercial Music Performance. She is a proud member of the Alpha Kappa Alpha Sorority, Incorporated. Additionally, Atlantica has held four leadership positions in her time here as a University of Memphis student. She has served as, Director of Communications for the Student Government Association. As the Director, she recognized that there was so much more to being a voice for her student body and creating opportunities for her peers to succeed. Atlantica also serves as the Assistant Director for the Student Activities Council and has worked rigorously to creating events and fun experiences for her classmates. As a member of the collegiate, leadership organization STS Elite, she serves as their only vocal & performing arts student. She has served as their former social media Executive Counselor. Not only this, but Atlantica has made it her number one mission to amplify her peers' voices all while being a true-blue pioneer when it comes to making history on campus and in the City of Memphis.
Since attending the University of Memphis, Atlantica has made it her priority to always put school first by maintaining a 3.0 GPA, even while serving many roles on campus. Atlantica has served beyond her role as Director of Communications, she oversaw the social media committee, while serving the Executive Council. Atlantica has passed memorable bills for students to leave their mark on campus. Atlantica is ecstatic about being a greater advocate and supporter of the University of Memphis student body, faculty, staff, and alumni community. As the President, she will set into effect an objective goal to amplify all student body voices,' thus aiming to empower all her peers. Atlantica is making it her purpose to give all students the ability to take control of their future and to be heard equally. She believes all students should be provided assets that grows their academic success, involvement accessibility, and culture history. Atlantica wants to work with the University of Memphis to build their tiger community up by creating a new plan of well-being for the students as well as curating a stronger diverse & inclusive support system. As President, Atlantica aims to inspire every student on campus to make history with their actions by plugging into student events and athletic games, taking charge of their academics and careers, and powering up that great 'ole Tiger Pride we know and love!
Remember Tiger Family, in the wise words of our former SGA Vice-President, no matter the tiger, no matter the stripes, Atlantica sees everyone as her family, and she vows as Student Body President to help each former, current, & new Memphian Tiger make their mark and put their names in the history books alongside her!
---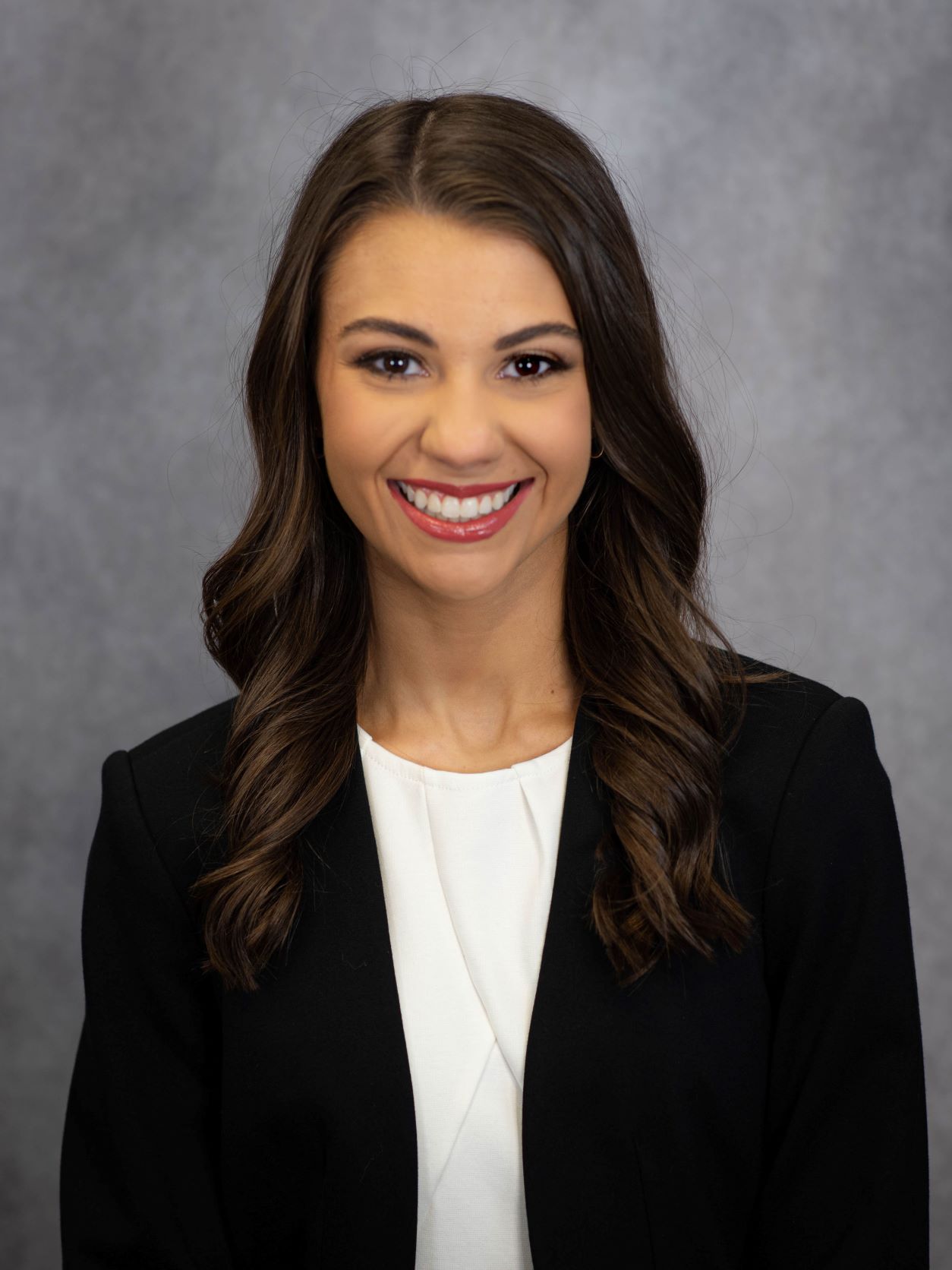 Ansley Ecker
Vice President
acecker@memphis.edu
Ansley Ecker is a Junior Communications Major with a Minor in Marketing. She is a graduate of Munford High School in her home state of Tennessee. Last year, she served the Student Government Association as the First Year Senate Advisor. As an advisor, she fell in love with this organization and recognized that the freshman and transfer students are the future of The University of Memphis. She built close personal relationships with a group of 25 students, she trained them to be future SGA Senators and gave them the tools to be successful in every facet of campus life. Ansley is also the Fundraising Director for Tigers for St. Jude and has worked diligently to allocate funds to help find a cure for cancer. She is also a proud member of Alpha Gamma Delta where she serves on the Executive Council as the Director of Property. Despite her involvement, Ansley still prioritizes her academics by being a member of Order of Omega and Lambda Pi Eta. Ansley has served beyond the First-Year Senate Program; she was an integral member of the Diversity and Inclusion Committee and has passed meaningful legislation for visually impaired students. As Vice President, she has a strong plan of action to encourage students to Plug In, Take Charge, and Power Up. She is making it her mission to ensure students have every opportunity to have a successful future, a safe and inclusive environment, and a college experience to remember. As Vice President, she will work with the Senate to enact legislation surrounding specific areas. She wants to help improve the campus community and take a financial burden off students by allowing them to complete community service to excuse a traffic fine on campus. By creating a centralized system to help students navigate the resources and events that The University of Memphis offers to students. Ansley believes that student success is a priority, so she will work diligently to make sure that all students receive their syllabi 2 weeks before classes begin and ensure that grades be posted within 2 weeks of assignment due date. Ansley along with President Atlantica Smith made history by being the first female duo to hold both Executive roles within the Student Government Association. Moving forward, Ansley is ecstatic to spread her love for the campus community and serve the student body.