About Title IX: Prevention Program
The University's Title IX: Prevention Program and Prevention Center was started in June 2018. To further its commitment to prevent sexual misconduct within the University community, the University implements a comprehensive prevention program intended to reduce dating violence, domestic violence, sexual assault, and stalking by and against members of the University community.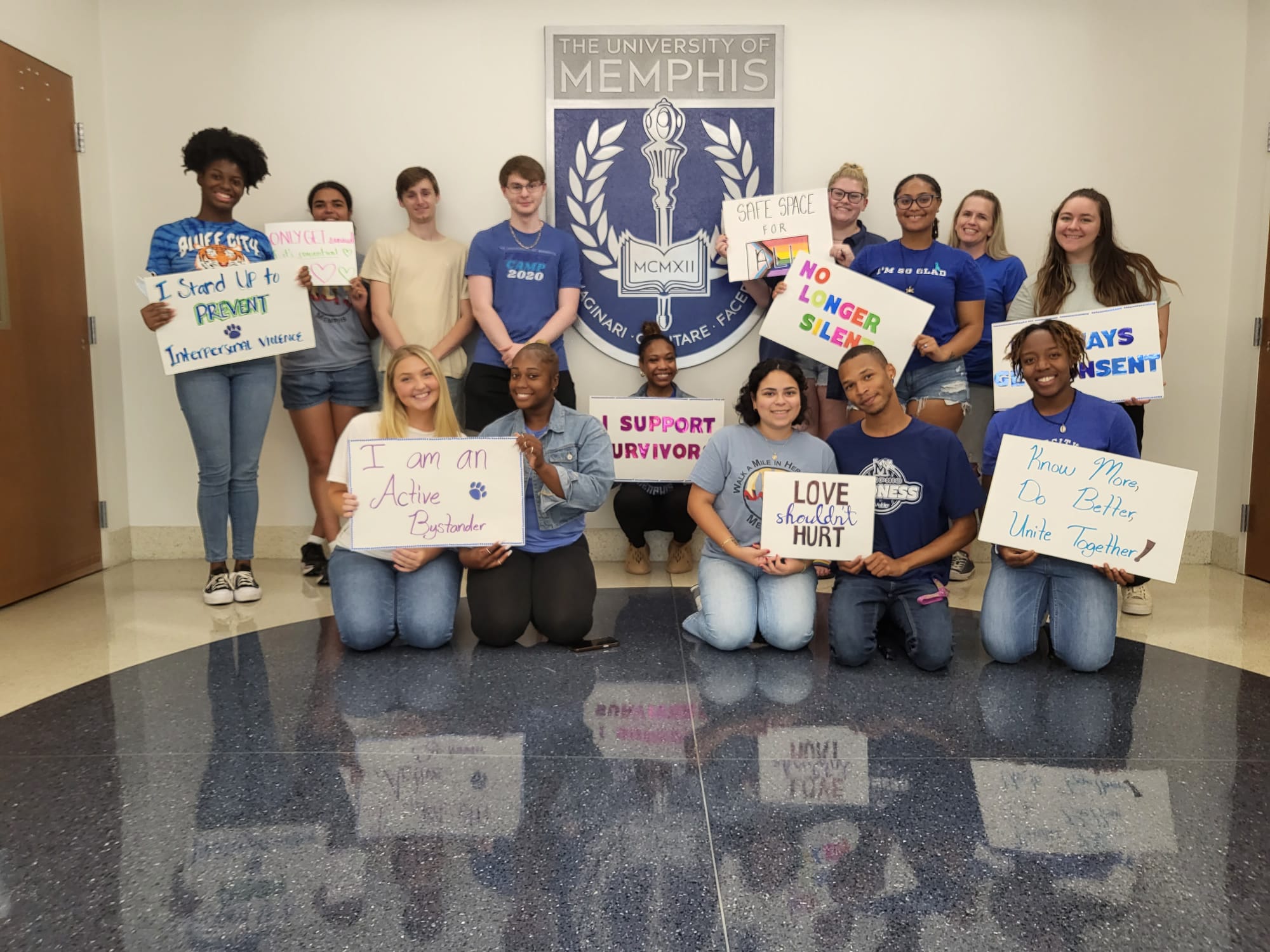 The University has committed additional resources and focus on preventing the occurrence of interpersonal violence and sexual misconduct by creating a Title IX: Prevention Specialist position and starting a University Prevention Center. The Prevention Center focuses on engaging students, staff, and faculty on how to maintain healthy relationships, how to identify warning signs in relationships, and how to report concerns to appropriate support resources on and off-campus. The Prevention Center also has a part-time Faculty Fellow and a dedicated graduate assistant. The staff works collaboratively with campus student groups, offices and departments to promote prevention education and engagement.
The prevention program achieves its goals through targeted trainings, events and programs, student engagement, and community partnerships. The prevention program is guided by the Centers for Disease Control and Prevention (CDC) Stop SV Model, which includes promoting social norms that protect against violence (such as bystander intervention), teaching skills to prevent sexual violence, and supporting victims/survivors to lessen harm, among other strategies. These strategies are a key part of all the prevention program's events and programming, as well as its trainings.
The University continues to strengthen ties with internal (Police Services, Counseling Center, Student Health Services) and external (Rape Crisis Center, Memphis Area Women's Council) resources for individuals impacted by violence. Our campus/ community collaborations have included providing the University of Memphis the opportunity to host nationally recognized speakers on sexual assault prevention on campus, as well as support the initiatives of governmental agencies and non-profits working in the City of Memphis to combat sexual and domestic violence. The University of Memphis will continue to invest in prevention and awareness initiatives with the goal of reducing violence in our university community.
Spotlight on Bystander Intervention
Bystander Intervention is a promising sexual assault and harassment prevention strategy. This strategy helps students build skills necessary to recognize warning signs and to prevent sexual assault, sexual harassment, and dating violence. After learning about the warning signs of associated with dating violence and sexual assault (among other issues), students are encouraged to act based on the 6 "Ds" of Bystander Intervention:
Direct: Be direct with the person causing the harm or with the person experiencing harm
Distract: Create a distraction to de-esclate the situation
Delegate: Ask someone to help you address the situation who may be better equipped or more comfortable than you
Document: Use cell phone to take pictures or videos of the situation
Delay: Wait to address the situation until it is safe to do so or until you have enough information to act
Don't Act: Don't act if it is dangerous to act or if acting would further escalate the situation