Contact Us
Title IX: Prevention Center
382 Administration Building
P: 901.678.1686 | preventiontraining@memphis.edu
---
To submit a complaint of sexual misconduct or to learn more about the University of Memphis' process for adjudicating complaints, please contact the Office for Institutional Equity (OIE), located in Administration Building, room 156. You may reach OIE by phone at 901.678.2713 or by email at oie@memphis.edu.
---
Get To Know Us

Title IX: Prevention Specialist
Position Vacant
Mollie Anderson, Ph.D.
Title IX: Facutly Fellow
901.678.1686 | preventiontraining@memphis.edu

Mollie Anderson graduated from Pepperdine University and obtained her Master's degree and Doctoral degree from the University of Memphis. Dr. Anderson's research interest is in sexual risk reduction. She maintains a full course load while serving part-time as a Faculty Fellow. Dr. Anderson is passionate about reducing the stigma around discussing sexual health and sexual violence.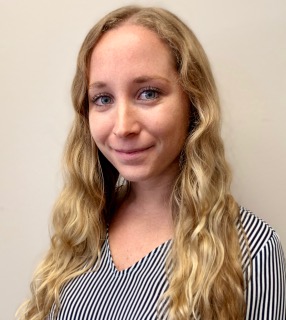 Janie Trenthem
Title IX: Graduate Assistant
901.678.1686 | jtrnthem@memphis.edu

Janie Trenthem graduated from the University of Memphis and is currently in her second-year seeking her Master's in School Counseling. Janie's goal is to provide students information about healthy relationships, focusing on regulating emotions and managing conflict in a healthy way.