Alumni Association
Distinguished Teaching Awards
---
Jennifer Johnston, Foreign Language & Literatures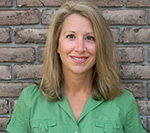 Jennifer Johnston is an Instructor of Spanish at the University of Memphis. She received her Master's Degree in Spanish at the University of Memphis in 2001. Jennifer has taught Spanish for 19 years at various levels and institutions. She began her career teaching middle school Spanish and Spanish for Heritage Speakers in Orlando, FL and continued her career teaching elementary, middle and high school Spanish for 9 years at Hutchison School in Memphis, TN. For the past five years, while at The University of Memphis, Jennifer has taught primarily undergraduate Spanish classes; elementary, intermediate, conversation and composition. On two special occasions, Jennifer has also taught a Continuing Connections class on the geography of Latin America and an Honors Forum on Hispanic Immigration to the USA.
Jennifer is an invested member of the Spanish Department at The University of Memphis. For the past three years, Jennifer has served as co-coordinator of the Standardization of the Basic Spanish program at the University of Memphis. The team has been responsible for rewriting and reworking the curriculum to better meet the needs of students for SPAN 1010, 1020, 2010 and 2020. As part of this process, Jennifer and the standardization team were awarded a TBR Course Revitalization Grant for Spanish 1010. After the success seen in SPAN 1010, the team has applied for a TBR Course Revitalization Grant for SPAN 1020.
Jennifer brings energy and creativity to every course she teaches. In her classes, Jennifer focuses on conversational Spanish, exposure to the Hispanic culture and the importance of using Spanish to connect to other disciplines. She also believes that it is possible for every student to be successful in Spanish. She connects with her students so that she can understand their learning style in order to use methodology and instructional techniques to reach the varied learning styles in class. Students appreciate her "vibrant personality" and "caring and supportive approach" which, in the words of several students, makes Jennifer "the best Spanish teacher they have ever had."
---
Robert Kelz, Foreign Languages & Literatures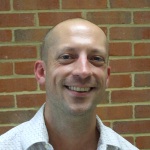 Robert Kelz is Assistant Professor of German and Associate Director of International Studies at The University of Memphis. Dr. Kelz teaches lower division language classes, as well as advanced courses on innovative topics including contemporary German music, post-WWII German history through the lens of soccer, 21st-century German comics, and antifascist, Zionist, and fascist literature from 1933-1945.
Students appreciate his "irresistible enthusiasm," "round-the-clock availability" and "incessant hilarity." In the words of one alumnus, "Dr. Kelz successfully challenges his students to become more than they ever thought they could be." Dr. Kelz researches emigrant German-speaking Jews, antifascists, and nationalists in Latin America, and has written numerous peer-reviewed journal articles and book chapters on this topic. His work deploys extensive archival research in Argentina, Brazil, Germany, and Austria to explore German-language media, schools, and cultural institutions across the political spectrum. His book, Paul Walter Jacob y las músicas prohibidas durante el nazismo (Ediciones Musicales, 2015), co-authored with the musicologist Dr. Silvia Glocer (University of Buenos Aires), is a hybrid project that explores Nazi musical policy from an exilic perspective through rigorous analysis, original translations, and thorough annotations.
---
Sarah Potter, History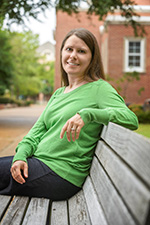 Sarah Potter is entering her eighth year at the University of Memphis. She is an Associate Professor of History and Assistant Director of the Marcus Orr Center for the Humanities. She received her PhD in History from the University of Chicago in 2008. She teaches a variety of graduate and undergraduate courses on twentieth-century US history, gender and sexuality history, and family and childhood history. She especially loves teaching her introductory survey course on the US since 1877 to a lecture hall of 165 undergraduates each semester because it lets her share with diverse students the many ways history is interesting and relevant to their lives. She uses innovative technology and prioritizes active learning to keep students engaged. Students appreciate that she is approachable, well organized, and, in the words of one student, "obviously passionate" about her subject.