Seniors: Take Action & APPLY
Congrats! You've made it to senior year and there's just a short time before you walk across that stage, diploma in hand, and start your college career. Just a few things to do first...
Apply Early
All prospective students are encouraged to apply early. The freshman application is generally available one year before the first day of class for the chosen starting semester. Your first week back for your senior year of high school is the time when you should be completing your application.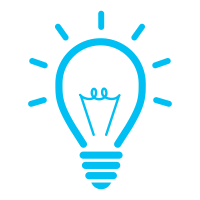 Helpful Tip: Other supporting documentation may be required, so it is important to know that your application file must be complete and you must be fully admitted to the University to be considered for scholarship eligibility. Scholarships are awarded in December.
Now that you've decided you want to be a Memphis Tiger, we encourage you to apply as early as possible.
Review University of Memphis admissions requirements >
Meet Your Admissions Counselor
You should be pretty close with your high school guidance counselor by now since they've been helping with your college search. Now it's time to meet your next guide: your college admissions counselor. Each school has a counselor to help answer your questions. Your UofM Admissions Counselor will be able to help with all things University of Memphis, the admissions process, getting you connected with other departments on campus and more.
ACT + GPA = Scholarships
The ACT and/or the SAT are the two primary college entrance examinations taken by American high school students. Your ability to perform well on these exams is critical for university admissions. The average entrance exam score of incoming University of Memphis freshmen is 22 on the ACT and 1040 on the SAT. However, you should keep in mind that the higher your score (in combination with your GPA), the greater your chances of being scholarship eligible.
With the rising costs of higher education, it's becoming more and more important that students strive to perform to the best of their ability while in high school. Excellence in academics is rewarded in college by various scholarship offers which often meet the full financial needs of funding a college education.
The two primary factors used to determine scholarship eligibility, for an academic scholarship, are the high school GPA and the score received on the entrance examination (ACT/SAT). For instance, at the University of Memphis, to be considered for one of our academic scholarships, a student must present a minimum high school GPA of 3.0 or above and a minimum ACT/SAT of 25/1130. Our more prestigious awards are based on demonstrated academic excellence. You must apply and be admitted by December 1 to be considered for an academic scholarship. Following admission to the University, you will be notified of your scholarship eligibility and the scholarship/s you will be awarded if you accept the offer of admission.
While still in high school, you are encouraged to focus your attention in all of your subjects in order to achieve the excellence scholarships demand. Dedicate significant time and effort in preparing for the ACT/SAT examination. Your efforts will likely be rewarded with scholarship offers that will assist in funding your college education.
---
Still Undecided On Where You Want to Apply?
That's okay! But you'll want to start applying soon to make sure you meet deadlines for scholarships. Here's some tips to finish up your college search:
Narrow Down A Major
Remember, you should choose your college based on which one offers a program that will help you reach your career goals. Have you already decided what you want to be? Frequently research career opportunities in your field to better understand expectations and requirements, then make sure your chosen college can provide the skills needed. Not sure where you see yourself in 10 years? That's okay, too.
Explore University of Memphis academic programs >
Explore College Campuses
Arguably one of the most fun parts of the college search process is visiting the campuses and imagining what your life there would look like. Start scheduling college visits now. Many schools, including the University of Memphis, offer a virtual tour so you can check out the amenities from the comfort of your home, so don't limit your campus visits based on what's closest.
---
Things to Remember
Stay on track and strive to do the best you can in all your high school endeavors. Even if you've been admitted to college during your first semester of senior year, don't stop doing your best in school! Develop healthy study habits now because you'll need them more than ever a you transition to college-level learning. Remember, pay extra attention to writing and math skills as those are critical for academic success.
Participate in activities and volunteer work that will enhance your skills and enable you to establish a solid background of excellence. Building your leadership skills will prepare you to take on leadership roles in our registered student organizations. (We have more than 300 to choose from, or start your own!)
Build a network of peers who share your same aspirations. You might be going separate ways for college, but having that support group will go a long way as you all settle in to your new roles as college students.
Get to know a mentor who can guide and encourage you in your career path.