In Memoriam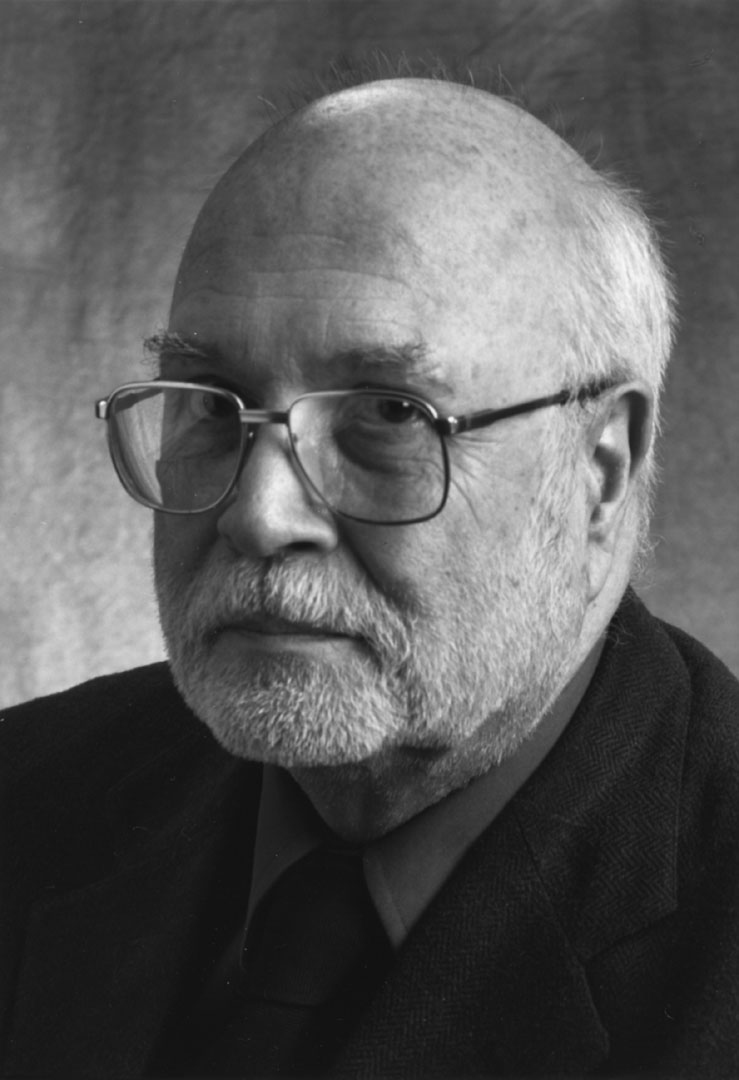 William Steiner Huff
On Thursday, January 21, 2021, William Steiner Huff died peacefully from complications of COVID-19 in Pittsburgh, PA. William, born June 8, 1927 in Pittsburgh to George Franklin and Elsa Steiner Huff, was a graduate of Peabody High School in East Liberty and served in the Navy during World War II. He completed his undergraduate and graduate coursework at Yale University and studied—and later taught—at the Ulm School of Design in Germany. William worked at the firm of renowned architect Louis I. Kahn in Philadelphia and served on the faculties of Carnegie-Mellon University in Pittsburgh and The University of Buffalo, The State University of New York. His lifelong passions were architecture and design; he considered Louis Kahn, Philip Johnson, and Tomás Maldonado to be among his most influential teachers.
William published widely, presented papers internationally, and gained world-wide esteem. His impeccable research and meticulous recordkeeping have safeguarded extensive genealogies of both the Steiner and Huff families. For forty years, he steadfastly researched and collected the works of Samuel Hester Crone (1858-1913), an artist of merit from Memphis, Tennessee, who married William's great-aunt Sarah (Sadie) Voegtly Crone. William donated his collection of Crone's watercolors, oil paintings, sketches and archival materials to the Art Museum of The University of Memphis (AMUM).
In addition to the Samuel Crone collection, William gave AMUM an extensive body of works related to his career in architecture and design. This donation includes paintings and prints by Josef Albers, an Anni Albers tapestry and a wide variety of works by artists and designers associated with the Bauhaus, the Ulm School and Yale, as well as William's own designs and pedagogical materials.
William's relationship with the Art Museum of the University of Memphis spanned nearly 30 years of close collaboration and included 3 exhibitions of Samuel Crone's art, a book about Crone, and a presentation of William's collection of Albers' works. In 2016, William sponsored the naming of the Samuel Hester Crone Gallery in AMUM. A lively 2-day celebration brought together generations of Sam and Sarah Crone's families from Memphis, Pittsburgh and across the country whom William had engaged in his research.
A man of unquenchable curiosity, William delighted in and was always eager for a conversation or a discussion and truly valued all thoughts and viewpoints. His friends and colleagues from around the world and his family will miss him greatly.