Executive Director's Statement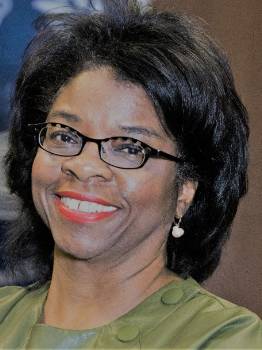 During this trying year, the Hooks Institute doubled down on its social justice and civil rights work by successfully continuing its community engagement and public outreach efforts. During Winter and Spring 2020, the COVID-19 pandemic shook the world, closing nations for business and pleasure. In the United States, COVID-19 left in its wake millions of sick, disabled, or dead Americans, with a disproportionate number of those African Americans, Native Americans, or Hispanics.
In horror, the whole world stopped as we watched Minneapolis police officers murder George Floyd on May 25, 2020. Floyd's death and COVID-19 have this in common: they highlighted that this nation faces ongoing racial, civil rights, and social justice disparities and, in the case of COVID-19, severe health disparities. Forced into a virtual world by COVID-19, the Hooks Institute led several public forums for community discussion about the ongoing urgency for social justice and civil rights activism to create equity for African Americans and others.
The Hooks Institute has the privilege, and formidable responsibility, to engage with the university, greater Memphis, and national communities to examine, research, and teach the relationship between disparities that exist today and unresolved inequalities that originate from the nation's past. The Hooks Institute's public forums, where diverse people can civilly discuss complex issues facing Memphis and the country, advance the Institute's goal of creating greater understanding and empathy among various groups. We hope these conversations are a catalyst for positive change that will empower individuals and communities.
At the Hooks Institute, our goal is to ensure that African Americans and others reach their full potential without having their trajectory cut short by race, class, health, or other disparities. Rarely does social change come easily. As the civil rights movement demonstrated when profound changes take place throughout American life, not only do marginalized people benefit, but our nation and our world equally benefit by the expansion of civil rights and social justice to others.
The Hooks Institute thanks our donors and friends for supporting our work. We hope that this support not only continues but increases in years to come. Much work remains in the quest for human equality.
Sincerely,
Daphene R. McFerren
Executive Director