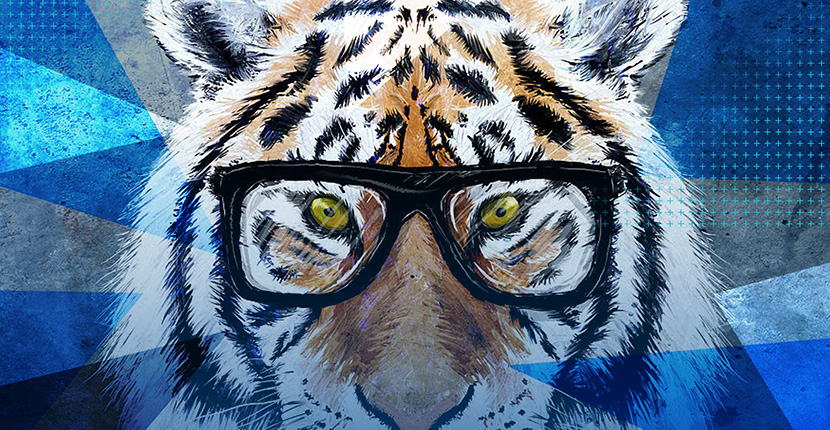 Tigers: Look Before You Leap Certification Program
At the College of Arts and Sciences we are constantly working to prepare our students to utilize critical thinking to solve the problems of tomorrow. Through the Look Before You Leap program, we are combining well established career preparation practices including resume building, mock interviews, and professional dress, while also adding innovative components to train our students to be future community and industry leaders.
Core Components of the Look Before You Leap Certification
Career Prep
By utilizing the University of Memphis Career Services departments we are working to ensure College of Arts and Sciences students have a well formatted and reviewed resume. Additionally, the UofM offers regular Resume Building Workshops which you can find within TigerZone.
Click here to begin working on your resume, and schedule an appointment with a career services representative.
Mock Interview
Within the College of Arts and Sciences we understand that half the battle for career readiness is preparation and practice. Through the Look before You Leap program, in partnership with Career Services, all students participating in the program will get a mock interview to help hone their skills.
Community Service
As we prepare the future leaders of tomorrow, we understand that a commitment to help uplifting your community is essential. Our goal is to educate students to use skills from our various majors to make ethical and thoughtful decisions. Through the Look Before You leap program students will be required to participate in 1 community service event in the city of Memphis to help create and restore bonds between future leaders and their surrounding community.
Utilizing Volunteer Odyssey, which collates experiences onto a master calendar, students have no shortage of ways to help their community. Be sure to log in with your university credentials to help track your experiences for the future!
College of Arts and Sciences Career Development
At the College of Arts and Sciences at the University of Memphis we know that our most valuable asset is the variety of learning that our students take on. Sometimes a program of study may not line up directly with a vocation; however, the skills, traits, and qualities that our students learn throughout their undergraduate career help to prepare them for the future. With so many departments and areas of study available, we know that one event or experience cannot adequately represent and prepare our students. With this knowledge in mind, we offer a range of speakers and events that appeal to the many different needs and interests of our students.
College of Arts and Sciences Speakers
Join the College of Arts and Sciences as we host a range of speakers across different disciplines and professions. This may include a speech on their professional life, their research, or the work they do for their community. Use the link below to access tiger zone and view upcoming CAS speakers. CAS Speaker Link.
View events across campus and the greater Memphis community that will help instruct, define, and hone your skills for your future profession. Events in this category include leadership training, panel discussions, industry tours, dining etiquette, and more! Career Services Events Link
This program is sponsored by Career Services and the College of Arts & Sciences.