CAS Workshops

The College of Arts & Sciences Dean's office provides a series of workshops each semester. The workshops are specific to college faculty and staff with topics ranging from advising, book publishing, professional development, research grants, and more. For questions, please contact Dr. Keri Brondo
---
Upcoming Workshops for Fall 2023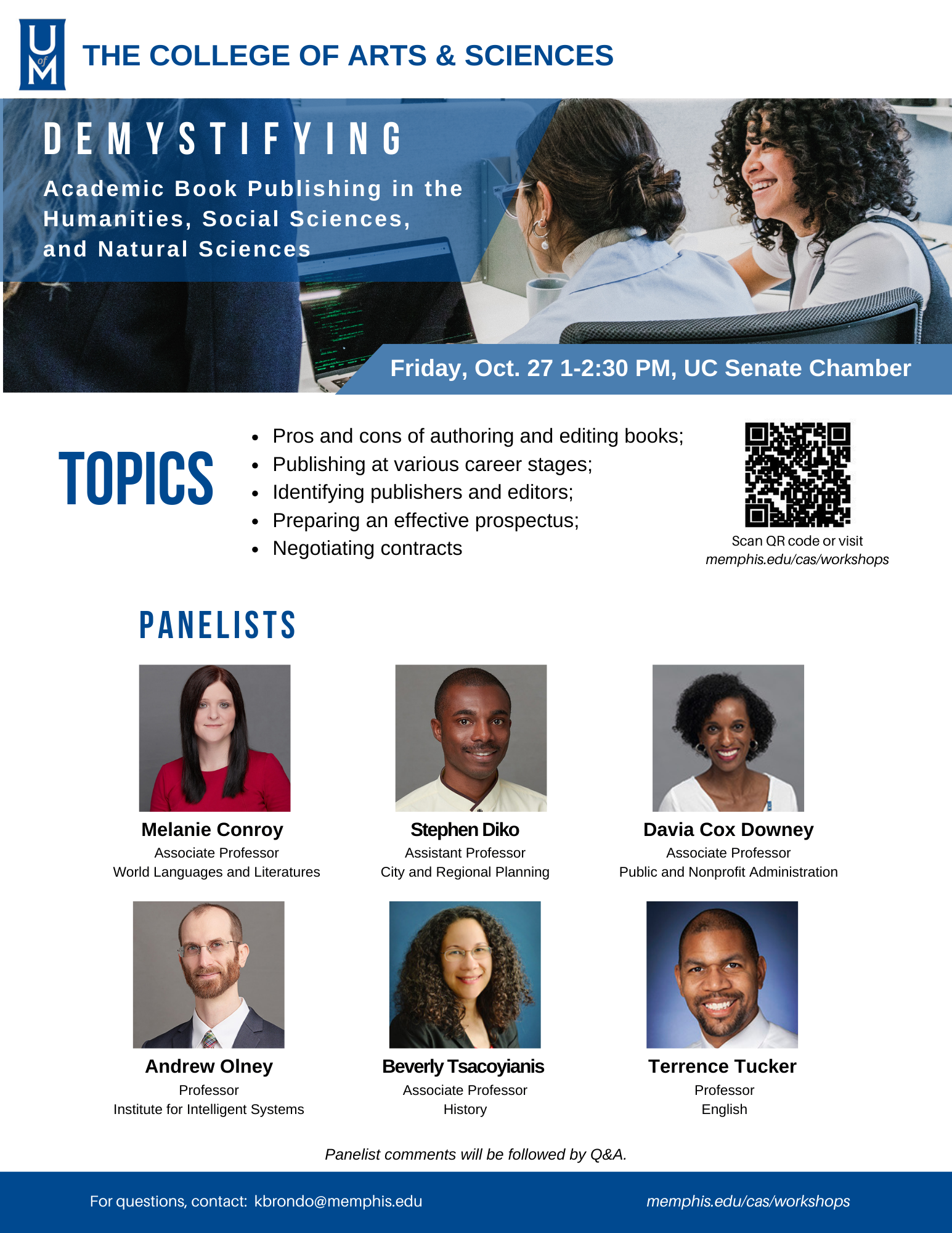 Demystifying Academic Book Publishing
The publication of monographs, textbooks, and edited books are highly valued scholarly achievements, but the process can be confusing or intimidating for first-time authors. Join this panel to hear CAS authors' experiences about the publication process. Topics include: pros and cons of authoring and editing books at various career stages; identifying publishers and editors for your project; preparing an effective prospectus; and negotiating contracts. Panelist comments will be followed by Q&A.
Friday, October 27, 1-2:30 PM - UC Senate Chamber
Panelists
Melanie Conroy, Associate Professor, World Languages and Literatures
Stephen Diko, Assistant Professor, City and Regional Planning
Davia Cox Downey, Associate Professor, Public and Nonprofit Administration
Andrew Olney, Professor, Institute for Intelligent Systems
Beverly Tsacoyianis, Associate Professor, History
Terrence Tucker, Associate Professor, English
---
Next up in the series...
Faculty Research Grants: What are they and how can I apply?
Thursday, December 8, 1-2:30 PM
---
Past Workshops
The Value of a Professional Development Assignment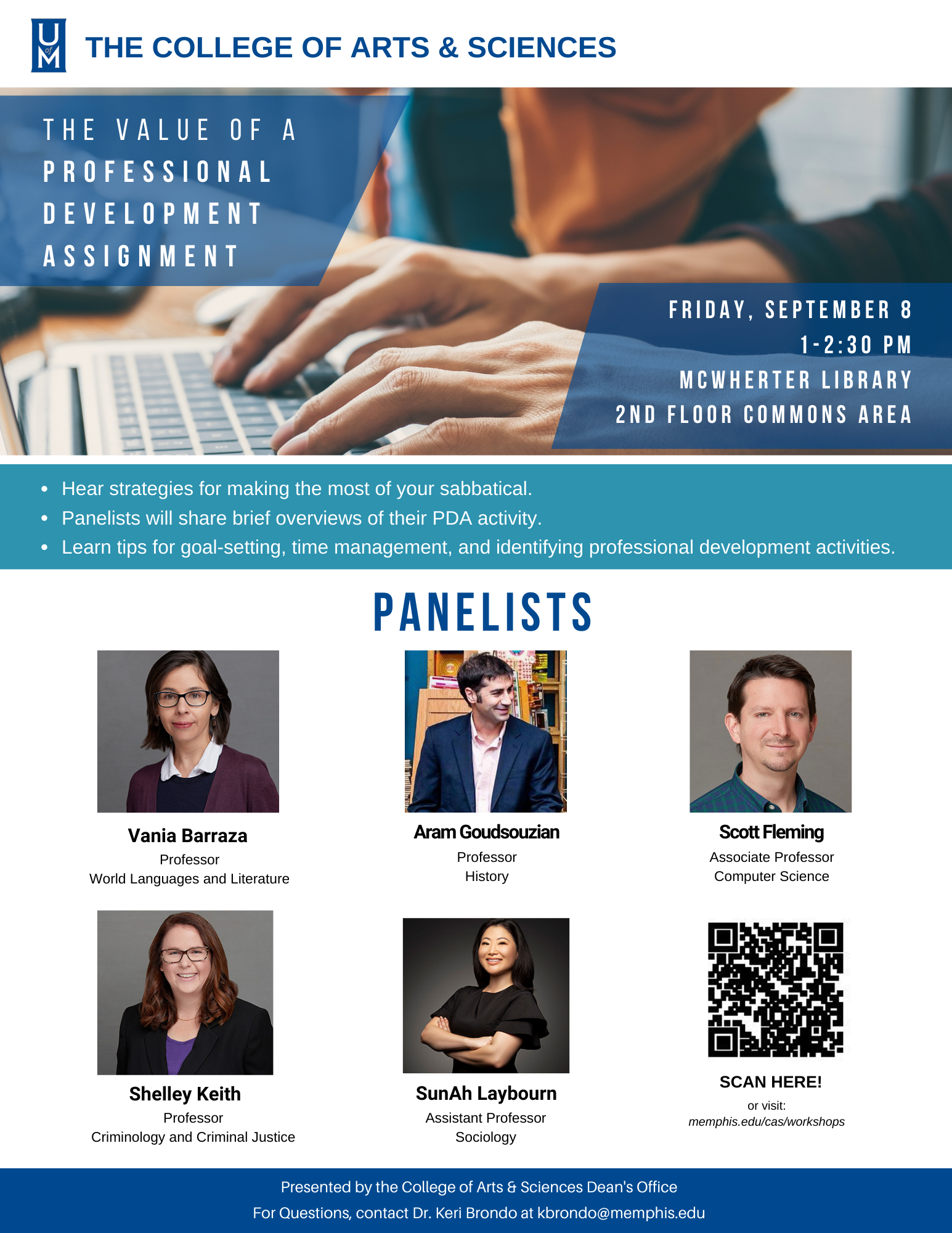 Join us to hear strategies for making the most out of your sabbatical! Panelists will share brief overviews of their PDA activity and tips for goal-setting, time management, and identifying professional development activities while on leave.
Date: Friday, September 8 1-2:30.
Location: 2nd Floor Library Commons Area
Panelists
Vania Barraza, Professor, World Languages and Literature
Scott Fleming, Associate Professor, Computer Science
Aram Goudsouzian, Professor, History
Shelley Keith, Professor, Criminology and Criminal Justice
SunAh Laybourn, Assistant Professor, Sociology