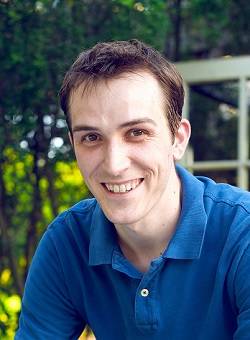 James R. Briscoe
PhD Graduate Student, DEPARTMENT OF COMMUNICATION
Email
jrbrscoe@memphis.edu
Office Hours
By appointment
About
I am a current doctoral candidate at the University of Memphis studying communication with a primary focus in rhetorical studies. My personal goal is to become a University level educator while simultaneously expanding my research in the rhetoric of apology in political communication and refining my associated theory of identity reconstruction. My dissertation attempts to examine this theory and extrapolate its unique rhetorical properties within the genre of apologia. These research interests have allowed me to present and review manuscripts at NCA and have provided me an opportunity to be an ad hoc reviewer for academic publications.
In my spare time I enjoy riding my motorcycle, reading, playing video games, participate in my local congregation and most importantly, spend time with my family.
Education
PhD (Expected to graduate in 2017) - Rhetoric, University of Memphis
M.A. (2013) - Professional Communication, Southern Utah University
B.A. (2011) - Communication, Brigham Young University Idaho
Experience
Currently I am a graduate teaching assistant for the Department of Communication at the University of Memphis. I also serve as the Editorial Assistant to the Southern Journal of Communication and as the Graduate Assistant Director for the Center for Writing and Communication at the University of Memphis. I was also a graduate teaching assistant at Southern Utah University.
Honors and Awards
John Angus Campbell Award for Excellence in Teaching – University of Memphis
Newell K. Whitney Outstanding Graduate Award – BYU-Idaho
Outstanding Manuscript Award for Apologist in Chief?: Newspaper Kategoria and Antapologia following Barack Obama's "Global Apology Tour" – Central States Communication Association 2013.
Research
Identity, Apologia, Political Scandals
Publications
Apologist in Chief?: Newspaper Kategoria and Antapologia following Barack Obama's "Global Apology Tour" Iowa Journal of Communication, Fall 2013
Teaching
Interpersonal Communication
Oral Communication
Introduction to Communication
Qualitative Research Methods Lab