Dean's Outstanding Employee Award Spring 2021
Please join us in congratulating these staff members who continually maintain high standards of professional service to students, faculty and staff and support the mission of the College of Arts & Sciences and the University of Memphis.
Vickie Middleton, Administrative Associate II, Mathematical Sciences
Submitted by: Betty Wiley, Administrative Associate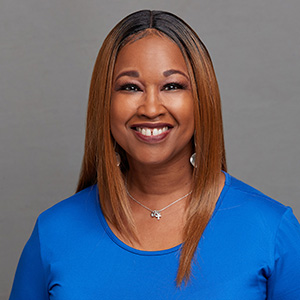 I am writing this letter to nominate Vickie Middleton for the Dean's Outstanding Employee Award. I have worked with Vickie for many years, and I've had the opportunity to observe her communication skills with other colleagues. Vickie's interactions with colleagues are always professional, cordial, and cooperative. She has a very warm personality, and she goes beyond the call of duty to assist others in meeting their goals. If you contact Vickie regarding a work-related question and she doesn't know the answer, she will take time out of her busy schedule to research the issue and help find the answer. Vickie has a very pleasant attitude. She has excellent customer service skills, and she is one of the friendliest people I know. Many colleagues across campus often comment to me about how they have reached out to Vickie for assistance with various work-related projects because of herfriendly personality and helpful demeanor. I can recall a time when we were learning the new online process for econtracts and I reached out to Vickie for assistance. This process was new to Vickie as well and she wasn't sure regarding the answer, but she quickly reached out to other colleagues for assistance. Despite the overwhelming amount of work that everyone has to do, Vickie consistently finds ways to help her colleagues and the other departments on campus. She is never too busy to assist others. The University of Memphis is a fast-paced organization, and it is important for the overall success of the University to have "kind" staff such as Vickie, to support one another during new job-related learning processes.
Rhonda Smothers, Administrative Secretary, Computer Science
Submitted by: Corrine O'Connor, Business Officer, II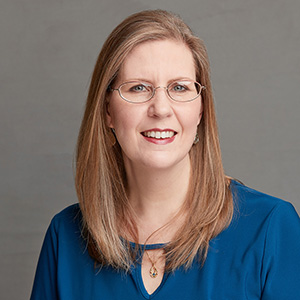 I would like to nominate Rhonda Smothers, Administrative Secretary for Computer Science, for the Dean's Outstanding Employee Award. To put it quite simply, Rhonda kept the department running this past year as we worked remotely. She drove to campus multiple times a week to pick up mail and orders so the department could continue moving forward. Rhonda is always willing to go the extra mile to help out. She goes well beyond her job description. Her work with our students is especially strong. She has taken the time to cultivate relationships with departments and personnel all over campus. This is not for show or convenience. She truly cares about the people she works with. The Computer Science department is very lucky to have such a valuable member of the team.
Paulette Wilkerson, Administrative Associate I, Anthropology
Submitted by: Keri Brondo, Chair, Department of Anthropology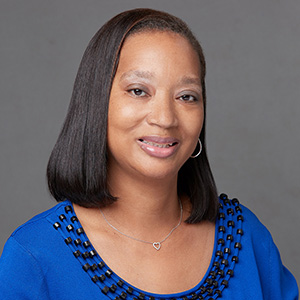 I am writing with great enthusiasm to nominate Ms. Paulette Wilkerson, Administrative Associate in Anthropology, for the Dean's Outstanding Employee Award. Ms. Wilkerson has been a loyal team member at the University of Memphis for more than two decades, and in the Department of Anthropology for nearly that long. In my first decade here at the UofM, as a 'regular' faculty member in Anthropology, I always knew Ms. Wilkerson to be pleasant, caring, professional and dependable in her work. Over the last several years in my role as Department Chair, my admiration for her has only grown, as I now have a 360-degree view of the many facets of her job that she juggles with the upmost care and excellence.
This has been a difficult year for everyone, and especially for staff members who had to demonstrate flexibility, responsiveness, professionalism, teamwork, and investment in a shared mission in a time of extreme uncertainty in our nation, and on our campus. Ms. Wilkerson suffered several personal – and sudden - losses over the last 18 months. Still, she consistently showed up to work and made herself accessible and available to respond to faculty and student needs. It was her dedication to the UofM that drove her to return to work even in times of personal difficulty. As well, the Department of Anthropology staff was downsized this year; our long-term Secretary was moved to another unit and Ms. Wilkerson assumed her duties with no additional salary boost. This was a big ask of Ms. Wilkerson, but she took it in stride and has performed very well in her expanded role. She is a team player who is gracious about helping. Her work ethic and good-natured personality promote a calm and productive work environment. She places a priority on excellent job performance, and she is an invaluable member of our department. I really hope you will choose her to receive the Dean's Award this year. Honoring her in this way will surely show her that she is valued!
Drake Williams, Laboratory Assistant, Chemistry
Submitted by: Daniel L. Baker, Associate Professor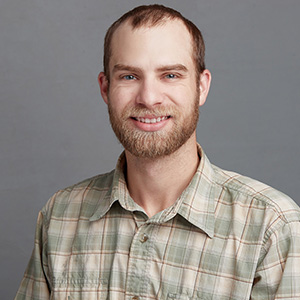 Drake has become a critically important member of the Chemistry Department staff. He is always available and always willing to help no matter the request and no matter if that request falls under his specific job description. In short, I have found him to be ready to do whatever is necessary to help members of our department. I will give two concrete examples of his help to my lab and to myself. First, Drake is the manager of two departmental LC-MS/MS instruments. This requires that he understands how these expensive instrument systems work so that they are maintained in good working order and to help train users including graduate students. As such Drake plays an important role in both the research productivity of several groups in the department, and the technical training of graduate assistants. Both of these aspects are critically important to university goals to research Carnegie R1 status. Second, during the cold snap that hit Memphis, and much of the country several months ago, Drake was in the building dealing with not one, but two major water leaks resulting from broken heat exchanger units. His hard work (on weekends) likely helped limit the overall damage caused and without a doubt save valuable university resources. Finally, I would like to say that in all my discussions with Drake about numerous issues, I have never once ha him tell me he would not or could not do something. Instead, he always responds with either, I will get it done or I will ask how to get it done. In my opinion, Drake is worthy of serious consideration for this award.
Submitted by: Ted Burkey, First Tennessee Professor
With respect to COVID-19 precautions, teaching laboratories are a nightmare for social distancing where student work across benches from each other and cue up to use equipment or get reagents. We found strategies how other universities deal with these issues, but the expense for the department would have been prohibitive, and it would have been too late in the semester to be utilized by the time construction would be approved or even completed by Physical Plant. Within e few hours, Drake built
prototype "sneeze" barriers in one of the Chemistry labs, and two days late it was approved by Kathy Johnson, the Director of Space Planning, for ½ occupancy (12 versus 24 students). For under $700, Drake proceeded on behalf of the department to purchase material at local hardware stores, use his own tools (since the department does not have construction tools), and outfited eight laboratories in about a week which was well before the start of 2020 Fall Semester. Needless to say, none of this is
in Drake's job description.
Submitted by: Charles Garner, Associate Professor
I am writing to enthusiastically nominate Drake Williams for the Dean's Outstanding Employee Award. He has an amazing "can-do" attitude. Drake's position is titled "Laboratory Assistant", but he does far more than that suggests. I asked him what his duties were, official and unofficial, and it took him awhile to list everything. He said "I just do what needs to be done." Officially, he is tasked with making sure the teaching labs have the supplies they need, which involves ordering for the very large general chemistry labs (665 students*), the organic lab (149*) and the bioorganic lab (51*). He also runs the Chemistry general stockroom. This involves a lot of ordering, receiving of supplies, barcoding and entering all new chemicals into a database, then delivering all this to the various labs, both teaching and research. Making the teaching labs "Covid-safe" by hanging plastic sheeting to separate work areas was done entirely by Drake.
Beyond this, Drake is unofficially responsible for many things that support the Department's teaching and research missions.
Submitted by: Xuan Zhao, Associate Professor
It's my pleasure to nominate Drake Williams for the Dean's Outstanding Employee Award. Drake has been remarkably helpful to my lab and the department over the past years, particularly in getting the department's new X-ray instrument set up. I was originally concerned about the entire delivery and installation process, but Drake contacted me in advance before delivery and offered to take charge of this process. Drake first helped with the new instrument delivery in the basement stockroom, and later he worked with the company engineer to move and set up the instrument in the 3rd floor, as well as in the set-up of computer internet, order and delivery of liquid nitrogen for the instrument operation, etc. It's clear that Drake has made possible a smooth process for the overall instrument installation and function.