Agile Coaching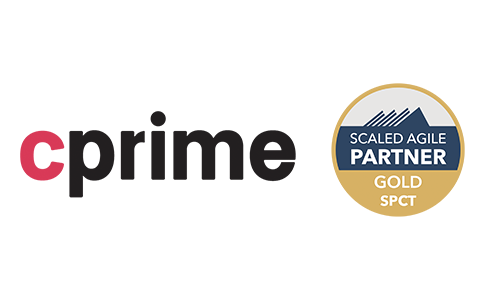 NEXT SESSION(S)
TBD
This training is being held virtually via Zoom
Each daily session will start at 8:30 AM and finish at 1:30 PM (the Time slot may change based on the actual situation). All times are in the Central Time Zone.
Instructor: cPrime
COST

$1500.00/Attendee.
These classes can be paid for by invoice billing to your cost center or by you personally. Please obtain manager approval to use the cost center in writing (email).
**Update: Deferred payment is no longer available at the University of Memphis if you are using tuition reimbursement. You will need to pay for the course prior to the course start date (a payment link will be emailed to you) or you will not be allowed into the class. The only invoice payments that are allowed is when the course will be paid for by your cost center.**
CANCELLATION POLICY
All trainings are NONREFUNDABLE within 14 days of the training's scheduled start date. Attendees who wish to cancel within the 14-day nonrefundable period will need to email Rami Lotay (rslotay@memphis.edu) and give a detailed explanation as to why they cannot possibly attend, as they will still be liable for payment in full.
WAITLIST LINK
If you cannot attend either of the session above, please click here to join our waitlist. Once enough demand has been built, you will be contacted with dates for the next session. Please note that submitting your information on the waitlist does not automatically reserve a space for you in the training. You will have to register/pay via a separate registration portal.
OVERVIEW
A coach's primary goal is to enhance their client's awareness of practice and behavior — enabling and empowering the client to realize objectives which may be just outside of their reach. Through thoughtful and deliberate engagement, the coach strives to enhance, in a measurable and sustainable fashion, team practices in order to provide focus on the business goals and objectives of the team and organization. Whether the coach is internal or external to the organization, coaching covers a broad spectrum of teaching, mentoring, problem solving, planning, leadership, team-building and mastery of skills and knowledge.
Coaches must challenge organizations to change culture — establishing new paradigms — which permit agile-lean thinking and quickly deliver value. A coach must be competent, professional and ethical — having business and technical knowledge and an understanding of change and the impact it has on individuals and organizations. This course is designed to teach, practice and reinforce the core coaching competencies of the Agile coach, enabling the Agile coach to succeed at reaching agreed-upon team and organizational outcomes.
OBJECTIVES
The definition of Agile coaching and the set of competencies and practices associated with being a coach.\
How to develop ethical and professional coaching standards and agreements and how to apply them in your coaching engagements with teams and organizations.
The various roles, skillsets and disciplines of an Agile coach – coaching, facilitating, mentoring, teaching and how to develop "your style," moving in and out of those roles while remaining flexible, open and confident.
The philosophy behind servant leadership and practices and techniques to enable you to become a true servant leader; putting the needs of others first to facilitate the development of high performance teams.
Agile Coach thinking – the mindset shift necessary to help you, and others, focus on team improvement, value-driven delivery, and leveraging constraints while living in the present moment, staying curious, innovative and having fun.
Ways to establish mutual trust allowing you to create a safe, supportive environment in which your team can excel.
Active listening and powerful questioning techniques utilized to leverage your ability to focus on what is being said and maximizing communication and collaboration through seeking and receiving information.
Advanced techniques in planning and goal setting in order to help the team/organization achieve their goals and your agreed-upon coaching results.
Techniques in creating awareness and designing in actions and learning which will assist you in managing progress and accountability within the team.
The use of ASPE's Agile Coaching Competencies & Practices Framework — a framework for understanding and incorporating Purpose, Proficiency and Practices into your coaching engagements.
PREREQUISITES
This is an intermediate/advanced level workshop. Participants should have completed basic Agile training - such as an ICAgile accredited Agile Fundamentals course, a Certified Scrum Master course, or an equivalent or have completed 6 to 12 months of working with Agile teams. If you are unsure if you meet this prerequisite, contact ASPE to confirm your eligibility.
Invoicing and tuition reimbursement are available. Invoicing and tuition reimbursement are available
On-site/In-person trainings are administered at FedEx Institute of Technology, 365 Fogelman Drive. Virtual sessions to be held on virtual training platform chosen by facilitator. Information about platform, class structure, etc. will be sent out to attendees roughly 2 weeks prior to start of training.