About GROWWTH
GROWWTH is a part of a study funded by the Tennessee Department of Human Services which is being conducted to determine how these pilot programs help people improve their economic well-being. During the study, all new eligible applicants will be randomly selected into one of two groups that receive a different mix of program services.
Vision + Value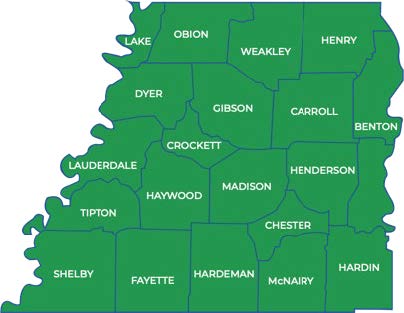 Our Mission Statement
Elevating West Tennessee families into self-sufficiency and economic mobility by respecting their voice and choice
Vision Statement
GROWWTH will leverage our collective assets and knowledge to move West Tennessee's most vulnerable households to a life of thriving.
Our Value Proposition
Regional impact reaching all 21 West Tennessee counties
Holistic ecosystem comprised of innovative education and training, workforce development expertise and community support networks
Leveraged partner resources to alleviate barriers enabling families to achieve economic sustainability
Serving the following Tennesee counties: Benton, Carroll, Chester, Crockett, Decatur, Dyer, Fayette, Gibson, Hardeman, Hardin, Haywood, Henderson, Henry, Lake, Lauderdale, Madison, McNairy, Obion, Shelby, Tipton and Weakley